Twitter Explodes as Raikkonen Wins in USA
Published 10/21/2018, 4:55 PM EDT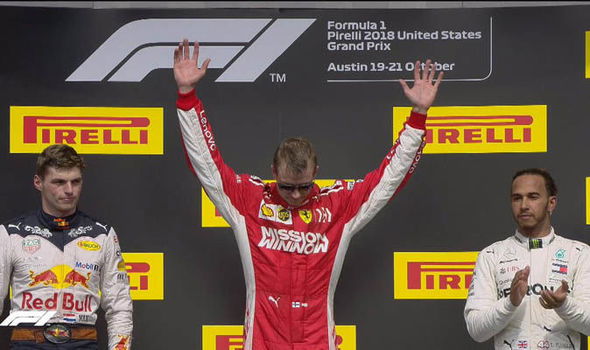 At long last, Kimi Raikkonen has finally won a race in the 2018 season. The Finn last won a race back in 2013 at the Australian GP, 113 races ago. In second was Max Verstappen who put in a heroic drive from 18th on the grid. Meanwhile, Lewis Hamilton had to settle for 3rd and postpone the championship celebrations until Mexico next week.
ADVERTISEMENT
Article continues below this ad
However, Raikkonen's win did not come easily as Verstappen and Hamilton kept him on his toes. On the other end of the garage, Sebastian Vettel also managed to do his bit by passing Valtteri Bottas. Raikkonen snatched the lead at the start and did not look back since then.
Vettel had an adventurous race as he was battling among the leaders until he collided with Daniel Ricciardo. This punted him into a spin, dropping him down the order. The good news was that he was able to claw his way back up. While the German missed out on a win, he did just enough to keep his slim championship hopes alive.
ADVERTISEMENT
Article continues below this ad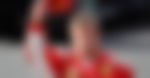 The action-packed race also culminated in several drivers making contact with each other. Fernando Alonso, Romain Grosjean and Charles LeClerc were eliminated in the melee. There was also heartbreak for Ricciardo as his car juddered to a halt, just a few laps in. It was his 3rd retirement in six races and his 6th overall this season. The Australian has also had more retirements this season compared to other drivers.
All in all, it was an exciting race with emotions running high in the Ferrari and Mercedes camps. But finally, Raikkonen has got the monkey off his back and bagged himself a win. In the meantime, Vettel and Raikkonen may have prevented Hamilton from wrapping up the title here in USA, but they are merely delaying the inevitable.
Here is how Twitter reacted to the race.
To all Kimi fans, we deserve this most. For all the heartbreaks over the years. This is our moment #USGP

— Matias (@LordRockstar) October 21, 2018
That win came 15 years, 6 months and 28 days after Kimi Raikkonen's first win at the 2003 Malaysian Grand Prix, therefore he has just broken a Michael Schumacher record that has stood for 12 years for the longest duration between first and last Grand Prix wins. #F1 #USGP 👏

— Rob Watts (@robwattsf1) October 21, 2018
Is it too late to swap Seb and Kimi next year? 👀

— Benjamin (@Tiametmarduk) October 21, 2018
ADVERTISEMENT
Article continues below this ad
https://twitter.com/CraigBrewer5/status/1054098160845504517
#bbcf1 Kimi wins it!!! Some of us may need a defibrillator, but it is just wonderful.

— inge ✨ (@inge02017) October 21, 2018
ADVERTISEMENT
Article continues below this ad