Twitter On Fire As 9-Year-Old Kid Gets Banned From Fortnite
Published 05/05/2020, 12:31 PM EDT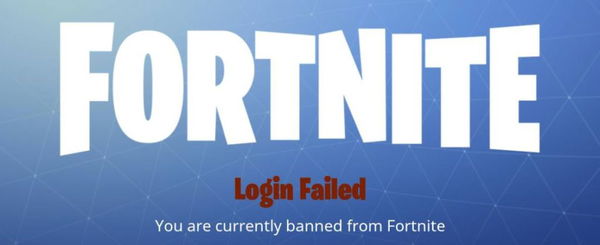 Fortnite is one of the most famous battle royale games. Due to the massive popularity, controversies surround Fortnite from time to time. The latest one is a Brazilian kid being handed a 4-year ban by Epic Games.
ADVERTISEMENT
Article continues below this ad
A considerable portion of the Fortnite community includes young fans who haven't entered their teenage yet. Therefore, Epic has implemented rules that prevent kids below the age of 13 from participating in competitive tournaments or game modes that include a prize pool. Moreover, players below Epic's age limit also need their parent's consent to partake in certain competitive matches that don't have cash prizes involved. This leads us to the current situation.
Zenon, a 9-year-old Brazilian Fortnite player, has been banned from the battle royale for 1460 days. It means he's prohibited for a total of 4 years until he turns 13. It's safe to say that Brazil isn't a standout region for Fortnite's competitive scene, but this kid is already has made a name for himself by playing Fortnite. Zenon has more than 130,000 followers on Twitch.
ADVERTISEMENT
Article continues below this ad
Reason For Zenon's Fortnite Ban
Zenon received the ban because of playing a few matches in Arena mode, which is a competitive mode but doesn't include cash prizes. The nine-year-old, accompanied by his viewers and his father next to him, was banned on stream. It led to the kid breaking down in tears. Although it seems that Zenon had his father's permission to play, once Epic spotted the Terms of Service breach, they took action. Now, Zenon can neither participate in a Fortnite tournament nor play Arena mode until he's 13.
#FreeZenon Trends On Twitter
After Zenon's dramatic ban, #FreeZenon became a trend on Twitter. It was started by his followers as well as Fortnite fans who were sad to see the dreams of the aspiring kid crushed. Well over 100,000 people have tweeted with the hashtag, including some notable names in the gaming community.
FaZe Banks pleaded the developers to let the kid go back to playing Fortnite.
Ninja and Zayt also joined in to share their opinions on the matter.
Unless Arenas start offering money for placements there is no reason for #FreeZenon to be banned from them until he turns 13. That being said the age requirement to compete in Fortnite is 13 and he is 9. He shouldn't be banned from any other aspect of Fortnite 100% @FortniteGame

— Ninja (@Ninja) May 5, 2020
I dont know what the rule is, but if you aren't allowed to play arena at 9 years old there is probably a reason.
Law firms could potentially sue Epic Games. why hashtag freezenon?

— Zayt (@zayt) May 5, 2020
ADVERTISEMENT
Article continues below this ad
Ninja and Tfue also discussed Epic's ban for the 9-year-old Brazilian kid on their respective streams. Here's a video highlight, if you want to check out what they had to say.
Epic has handed out questionable bans in Fortnite earlier. They banned pro players XXiF and Ronaldo only for two weeks after found guilty of cheating at the qualifiers for last year's Fortnite World Cup. Another pro player Javis Kaye received a lifetime ban for using aimbot to show his viewers how unfair the cheat was.
ADVERTISEMENT
Article continues below this ad
Understandably, rules are made for a reason. If one breaches TOS, they deserve punishment. But a lengthy 4-year Arena ban could crush a kid's dreams for professional esports. What are your opinions regarding Zenon's ban? Do you think it's justified? Let us know in the comments section below!
Read more: FaZe Clan Member Facing A Possible Ban In Fortnite.