Twitter pays Hamilton respect as he wins his 50th grand prix in Austin
Published 10/23/2016, 5:14 PM EDT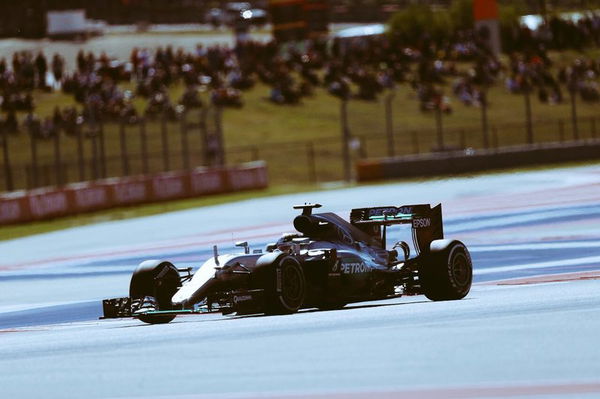 Lewis Hamilton had to deliver to stay in the championship hunt and he did. He dominated the United States Grand Prix from start to finish without any threats as Nico Rosberg finished second and Daniel Ricciardo third.
The race saw many retirements, notably of Max Verstappen due to a mechanical failure who looked as if he could fight for a chance at the podium and Kimi Raikkonen who's race was largely compromised by the Ferrari pit crew which left the wheel nut attached.
Overall it was an entertaining race with frantic battles up and down the order. Here we bring you the best of Twitter for the race:
https://twitter.com/f1writers/status/790295188593926144
https://twitter.com/FansOfSebVettel/status/790298557521813504
Other notable star performers were Carlos Sainz finishing in P6 and Fernando Alonso finishing in P5, both of who were involved in a tedious battle uptil the very end.
Romain Grosjean bought the Haas car back to points finishing in 10th while Sergio Perez continued Force India's aim of finishing fourth in championship.
The Twitterati had much to say about the podium celebrations which saw the return of the 'shoey' implying the Twitterati were drooling on Ricciardo again as he continued to impress people with not only his driving skills but his sense of humour and charmness.
https://twitter.com/Pablo57Rivera/status/790297650453024768
https://twitter.com/Alex_Keck/status/790297322001268736