Twitter Post Suggests Cristiano Ronaldo could be Back from Injury for the Clash against Atletico Madrid
Published 11/26/2019, 7:37 AM EST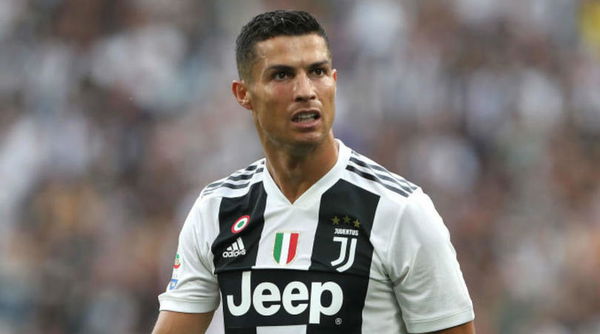 Cristiano Ronaldo, who had revealed only a few days back that he has been carrying an injury and played through it in the the Euro qualifiers, now seems to be back from it. At least, his post on social media read: "I'm back," with pictures of him training.
ADVERTISEMENT
Article continues below this ad
If the inference from the post is indeed him being fully fit, it opens up the prospect of Ronaldo playing against Atletico Madrid – a team against which he scored 22 goals during his time at Real Madrid.
ADVERTISEMENT
Article continues below this ad
Ahead of Tuesday's clash between the two teams, Atletico coach Diego Simeone has already made his approach clear saying that he will be playing the team and not Ronaldo as an individual.
"Ronaldo is a champion, we have always suffered a lot against him," Simeone was quoted as saying in a press conference. "He is number one, but I don't think it's Ronaldo against Atletico because Juve is a great team. 
"I don't think that it is Ronaldo against Atletico, as we have come to play against Juventus."
"We have a way of working, thinking about tomorrow's game and then there are a lot of results that can generate satisfaction or not," he continued. "Then we will look at the match that remains. The opponent is strong, a powerful squad and a coach with a very strong style that he is transmitting to Juventus."
Atletico Madrid midfielder Koke added: "We consider the team as a whole, not just Ronaldo.
"Ronaldo had scored a lot of goals against us, we'll see if he will play one of his typical matches tomorrow."
In one of the league games earlier in the month against AC Milan, Ronaldo was visibly frustrated when he was substituted early in the match, and was even reported to have left the stadium early.
However, Sarri said he had "a good relationship with Ronaldo" despite the player's harsh words in his direction at being substituted.
"My relationship with ​Cristiano is good," Sarri said. "If a player who has won so much is angry about being substituted it means he still has a lot of motivation, and this is something positive."
ADVERTISEMENT
Article continues below this ad
Sarri also conceded that, ahead of the Champions League match on Tueday, he would face some difficulty in selecting the team with the array of talent available.
ADVERTISEMENT
Article continues below this ad
"We have three very strong strikers for just two roles, I think it is an ideal situation," Sarri said.
"Playing Dybala, Higuain and Cristiano all together is difficult because of their characteristics, but all three know how to play really well and are comfortable with each other."