Twitter Reactions to Djokovic's record Australian Open win
Published 01/31/2016, 7:48 AM EST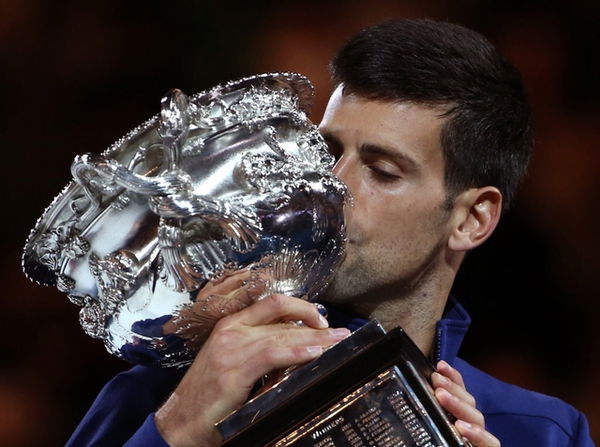 In a night of many emotions, Novak Djokovic created tennis history as he lifted his 6th Australian Open title to equal the legendary Roy Emerson's record. Djokovic beat Andy Murray in straight sets (6-1 7-5 7-6), the latter's bad luck in Melbourne continuing with his 5th defeat in Australian Open Finals.
With this win, Novak Djokovic has cemented his name among the greatest to have played the game. With 11 Grand Slams now, Djokovic has drawn level with two of the biggest names in tennis – Rod Laver and Bjorn Borg. He  just has Emerson, Sampras, Nadal and ofcourse, Roger Federer ahead of him.
As for Andy Murray, he finds himself in an all too familiar situation, this being his 7th defeat in 9 in Grand Slam finals. But, the night was an emotional one for the Brit as he now heads home to his wife who is set to deliver their first child.
Here are the best reactions from Twitter.
https://twitter.com/BreatheSport/status/693746504280969216
https://twitter.com/VokePella/status/693772375880548352
https://twitter.com/ThatRadioDJ/status/693774332925968384