Twitter reacts to "The David de Gea Transfer Saga"
Published 09/01/2015, 9:29 AM EDT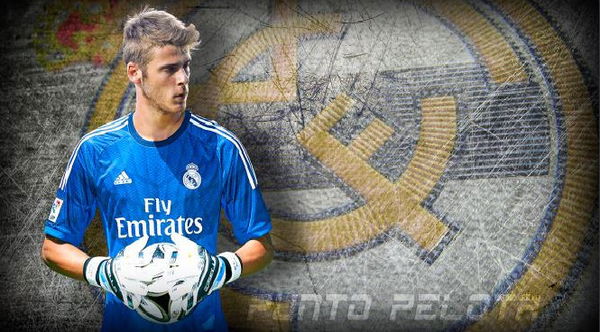 ---
---
"The David de Gea Transfer Saga"
PART 1 :
One of the most dramatic & hottest transfer sagas of this summer came to an end  after Manchester United & Real Madrid  reached an agreement for the transfer of De Gea for around € 29 million last night.
Here's how Twitter reacted on David de Gea's supposed return to Spain.
https://twitter.com/neymarred/status/638410145924546560
https://twitter.com/themasterbucks/status/638408639598891008
https://twitter.com/not_motd/status/638414466875584513
https://twitter.com/utdreport/status/638404205120720896
https://twitter.com/footy_jokes/status/638312824331223040
"The David De Gea Transfer Saga"
PART 2:
But it didn't take much long for the tables to over-turn. The deal between Real & United collapsed after the documents of David de Gea weren't presented to the La Liga Officials on time.
Here's how the Twitter World responded.
https://twitter.com/footy_jokes/status/638584377090273280
https://twitter.com/footballltrolls/status/638607597617184768
https://twitter.com/total_futbol_/status/638540860737613824
https://twitter.com/rmadridhome/status/638527432220217345
https://twitter.com/footyhumour/status/638503082821844993
https://twitter.com/90thmin/status/638497685859921920
https://twitter.com/footballvines/status/638490538900094976
Real Madrid released a ten-point official statement.
The ten-point statement read as the following:
1. Manchester United did not agree to open any negotiations over the federative rights of David de Gea until yesterday morning.
2. Real Madrid, despite the difficulties entailed in carrying out a deal of these characteristics on the final day of registration, agreed to initiate these talks.
3. When Manchester United agreed to negotiate yesterday morning, they made it subject to reaching an agreement with Real Madrid's Keylor Navas for the player to join the British club from this season, and stated that it was in contact with the aforementioned player's representatives.
4. Real Madrid and Manchester United quickly reached an agreement for the transfers of both players. Following the drawing up of the relevant contractual documentation required, and with the purpose of proceeding with enough time to process both FIFA's Transfer Matching System (TMS) and the registration with the Liga de Fútbol Profesional, Real Madrid sent Manchester United the contracts at 13.39 Spanish time.
5. Manchester United sent their remarks regarding the aforementioned contracts eight hours later, at 21.43 Spanish time, including minor modifications. As these modifications were not significant, they were all accepted immediately by Real Madrid, with the intention being able to register the player on time both via TMS and with the Liga de Fútbol Profesional.
6. Real Madrid, having obtained the signatures of the players De Gea and Keylor Navas, sent the British club the aforementioned signed contracts at 23:32 Spanish time, before waiting to receive the final documents signed by Manchester United.
7. Manchester United reached a final agreement with the representatives of Keylor Navas at 23:53 Spanish time, and it is at this point that the contracts were sent to the player to be signed.
8. Manchester United entered the details of the David de Gea deal, not those of Keylor Navas, at 00:00 Spanish time, simultaneously sending Real Madrid the signed transfer contracts. Real Madrid received this complete documentation at 00:02 and attempted to access TMS, but it was now closed.
9. At 00:26 Spanish time, FIFA's TMS invited Real Madrid to fill out the details of the player David de Gea, as the period of registration in England remains open until today. Real Madrid, in view of the possible eventuality of an administrative dispute over the player's transfer, decided to send the contracts to the Liga de Fútbol Profesional, despite the knowledge that the deadline had passed.
10. In short, Real Madrid did everything necessary at all times to complete both transfers.
So finally David de Gea and Keylor Navas will stay at Manchester United and Real Madrid respectively.