Twitter Reacts: European Pros Troll Riot Games Following Valorant Champions Tour
Published 03/10/2021, 1:57 PM EST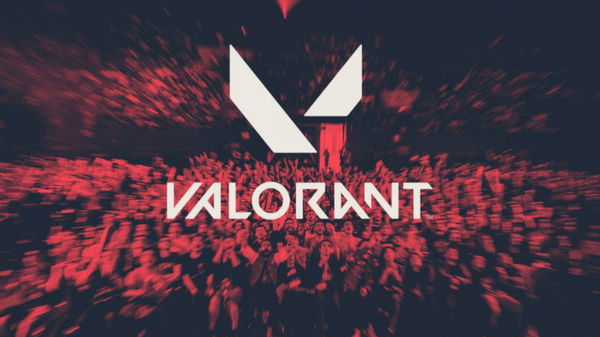 ---
---
The Valorant Champions tour is Riot Games' first attempt at a comprehensive regional and international tournament that was announced in November last year. It will feature three levels of competition: Challengers, Masters, and Champions.
ADVERTISEMENT
Article continues below this ad
Regional tournaments will take place during the Challengers and Masters phases of the event. The Champions, which is 'a two-week-long tournament with the top 16 teams from around the world in attendance, where one team will be crowned the first VALORANT global Champion', will follow that.
The Challenger phase of the event began at the end of January, and this tournament will continue through the year. Riot Games views the tournament as "our effort to grow VALORANT into a global esport worthy of your fandom."
ADVERTISEMENT
Article continues below this ad
Riot Games gets trolled
Recently, YouTuber and host of E-sports Talk, Jake Lucky, took to Twitter praising G2 Esports' CEO and describing him as a "frikkin rarity."
The tweet followed the main event of Challengers #3, wherein G2 faced off against Team Dfuse. Before the game, players were advised against unsportsmanly conduct such as teabagging and shooting corpses. The European teams, however, did not take this instruction very seriously.
G2 player Patitek completely disregarded this suggestion when he teabagged Dfuse's rodeN. The clip has ever since gone viral. To add to this, G2 Esports CEO Carlos Rodriguez tweeted "F**k this rule" and encouraged his players to continue with the taunting.
Just minutes after Valorant VCT told G2 to stop teabagging on broadcast, G2 owner Carlos was encouraging his players to teabag.

This is why so many love him, he is a frikin rarity pic.twitter.com/MfFqskbPSG

— Jake Lucky (@JakeSucky) March 8, 2021
Eventually, G2 paid for its actions and ended up losing the game to Dfuse. Teabagging originated from FPS games like Call of Duty and Counter-Strike: Global Offensive. It is essentially spamming the crouch button while on top of an opponent you have killed, usually to taunt and disrespect them.
ADVERTISEMENT
Article continues below this ad
We do not see this behavior often in pro tournaments due to the mutual respect between players.
Since this notice was mostly advisory and there is no penalty set in place, G2 is not likely to face any repercussions. While they do not exist now, will be intriguing to see if Riot enforces this as an official rule in the future.
Do you think Riot Games will end up erasing teabagging from professional tournaments? Let us know in the comments below.
ADVERTISEMENT
Article continues below this ad