Serena Williams, Maria Sharapova and Others Congratulate Billie Jean King After Fed Cup Tribute
Published 09/17/2020, 9:38 AM EDT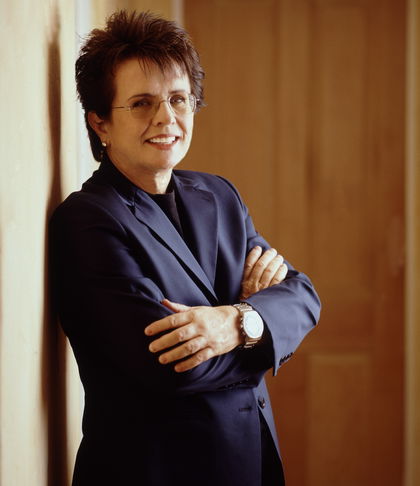 ---
---
While the Grand Slams are the biggest events in tennis, they are only played by an individual or a team of two. That is why there's another event for female players to compete as teams. This is where the Fed Cup comes in. Recently, though, the tournament's name was changed and renamed after a tennis legend. The event is now called the Billie Jean King Cup, named after the incredible tennis legend.
ADVERTISEMENT
Article continues below this ad
She was obviously delighted about this as she said, "I was and am still in shock…I understand this is such a privilege, but I really want to make a difference, too. And of course, now I'm racking my brain. How can we move this forward on our goals and our ambitions?"
After all of her achievements, Billie Jean King definitely deserves this honor and many people feel the same way. Here are some of their reactions.
ADVERTISEMENT
Article continues below this ad
congratulations Billie Jean- great to see ITF naming Fed Cup after a woman/you . Some of my best memories were from playing Fed Cup and you as our Capt. Thanks for everything you have done for the our sport and beyond.!# Billie jean king cup @BillieJeanKing @ITF_Tennis @WTA

— Monica Seles (@MonicaSeles10s) September 17, 2020
After expressing her delight, the legendary tennis player went on to talk about how she wants this team event to represent everyone and not just women.
"I want this Billie Jean King Cup to represent everyone, not just women. It really bothers me, and until we change that, you're never going to have a woman president of the United States. It's the way we think about women. We've got to stop it. Women are leaders for everyone. Men are leaders for everyone."
ADVERTISEMENT
Article continues below this ad
When is the Billie Jean King Cup?
Due to the ongoing coronavirus pandemic, the newly named Billie Jean King Cup had to be postponed. It will now be played in February 2021, where Great Britain will face-off against Mexico.
It will surely be a treat to watch, but fans are more interested in the finals of the event. That will now be played in April, in Budapest, Hungary, and we can expect it to be a grand success.
ADVERTISEMENT
Article continues below this ad