Twitter Reacts to the News of MiBR's CSGO Roster Revamp
Published 09/14/2020, 10:37 AM EDT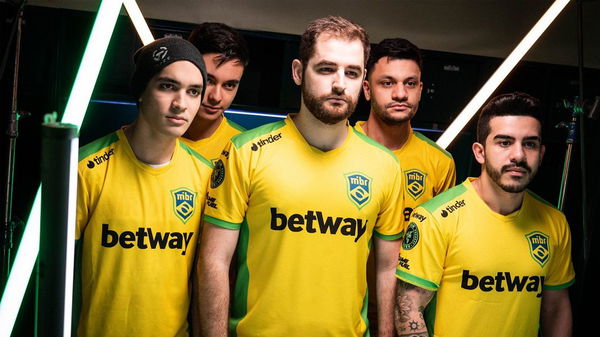 ---
---
The last few weeks have been full of turmoil for the CSGO community. What started with the most anticipated tournament of the summer (ESL One Cologne), ended with a controversy that has left a deep stain on competitive Counter-Strike.
Officials have temporarily banned three coaches from ESL for their involvement in the scandal. Michal Slowinski had started the investigation that unearthed a lot of names. Moreover, the teams have been conducting investigations of their own to get to the bottom of the issue that has plagued their reputation.
Brazilian CSGO team, MiBR took the first step into making adjustments to their roster by letting go of FalleN, fer, TACO, and coach "dead". MiBR has enjoyed the status of being one of the most prominent CS:GO teams. However, things were far from satisfactory in recent months.
CSGO: MiBR let go of players to look into roster adjustment
MiBR decided to make changes after a series of disastrous performances. FalleN, fer and TACO have been a deadly trio in CS:GO competitive. FalleN and fer had started playing together in 2014 and were largely responsible for MiBR's success in those years. Moreover, the roster saw a massive upgrade when TACO joined it. The trio won several titles and became one of the most successful teams in CS:GO.
However, the team has struggled to perform in the last two years. Their last major victory came in 2018, and they haven't touched the top 10 rankings since July 2019. The recent 'coach bug' scandal added fuel to fire that led to this decision.
The CS:GO players and the community took to Twitter to respond to the decision made by MiBR.
Also, the outgoing players, including the stalwart of the organization, FalleN, shared a message via TwitLonger.
"We entered as a team and we must leave, as we continue day after day side by side, motivated by the true passion for playing. Each morning, we wake up imbued with the mission to overcome ourselves and seek to be better."
The following weeks will be pretty integral for the Brazilian organization. While MiBR has announced a roster adjustment, it will be an uphill task considering they will have to present a new squad from scratch. Be that as it may, fans over the world are curious to see the players MiBR will target next.
Trending Stories