Twitterati Blasts Shobhaa De on Pathetic Remark about Indian Players
Published 08/09/2016, 8:04 AM EDT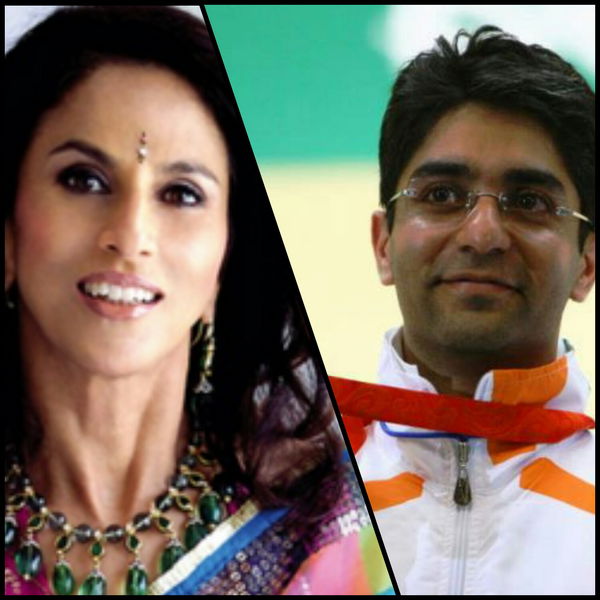 ---
---
India has failed to win any medals at Rio 2016. With the exceptions of the performances by gymast Dipa Karmakar to reach the final round and Abhinav Bindra missing bronze yesterday by 0.1, other chances have been looking  low for India. The die hard fans are still rooting for the Team and hoping we will get a medal very soon.
ADVERTISEMENT
Article continues below this ad
To be honest, it's wrong to blame Indian athletes when there's a lethargic bureaucracy which is corrupt and inept at the same time and an athlete winning a medal actually means overcoming more odds than most of their counterparts across the world and that's why most of us stay away from mocking athletes for this reason. Columnist Shobhaa De doesn't live by the same rule of moral probity that deems it unkind to hit those down below the belt as she curmudgeonly lashed out at Team India athletes in Rio. She mocked the Indian players participating at the Rio Olympics, after some of them came close to winning a medal but couldn't get past the final hurdle.
Here is what She tweeted
ADVERTISEMENT
Article continues below this ad
Goal of Team India at the Olympics: Rio jao. Selfies lo. Khaali haat wapas aao. What a waste of money and opportunity.

— Shobhaa De (@DeShobhaa) August 8, 2016
The comments seem to be in bad taste and not very well thought out, at a time when there are athletes still competing for medals. We Essentially Sports Strongly Condemn Shobhaa De's Views and are very  proud of Team India.
As expected, there was an uproar over her comment as fans and sportspersons alike reacted in anger.
that's a tad unfair. You should be proud of your athletes perusing human excellence against the whole world.

— Abhinav Bindra OLY (@Abhinav_Bindra) August 9, 2016
Dear @DeShobhaa Madam. The Indian athlete struggles against a system not designed to ensure peak performance. Getting to Oly a huge victory

— Digvijay Singh Deo (@DiggySinghDeo) August 9, 2016
Hey @DeShobhaa if you knew the blood sweat tears sacrifices that go into the making of a sportsman you wouldn't be so ignorant #ShobhaDe

— shishir hattangadi (@shishhattangadi) August 9, 2016
Goal of @DeShobhaa in life: Free Publicity criticising people who have achieved much more than her. What a waste of space & time

— Anirban Blah (@anirbanblah) August 9, 2016
T 2342 – India Rio, PROUD of YOU !! Do not dismay failure .. to them that lament loss, look around .. any of our neighbours seen anywhere ??

— Amitabh Bachchan (@SrBachchan) August 8, 2016
Yes, winning is the goal. But representing your country at the Olympics is a HUGE deal too regardless of the results. Proud of r athletes.

— Abhishek Bachchan (@juniorbachchan) August 9, 2016
when I was a kid I used to hide The Week magazine to read your article while shitting.. now I am ashamed of myself

— KehKePaadho (@KehKePaadho) August 9, 2016
ADVERTISEMENT
Article continues below this ad
https://twitter.com/NigelBritto/status/762902439771070464?lang=en
ADVERTISEMENT
Article continues below this ad