Did the Vivo IPL 10 Finale Feature the Two Best Teams?
Published 02/07/2018, 5:13 AM EST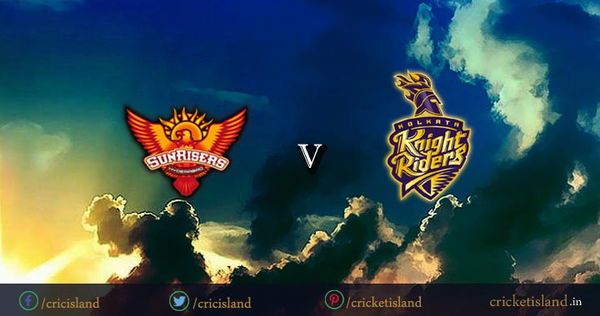 ---
---
After the cutthroat night of battle in the finale of Vivo Indian Premier League season 10, the crowd disseminated their poignancy for the two teams Rising Pune Supergiant and Mumbai Indians taking part in the final combat. The much awaited IPL 10 finale of such T20 spectacle spruced up through glorifying MI Paltans for their third title triumph. However, the IPL finale didn't appear to be plausible for most of us as few had been eyeing two different teams to be going all out with each other. In IPL 10, the best two teams who had been brilliant in their IPL quest were none other than Kolkata Knight Riders and Sunrisers Hyderabad.
ADVERTISEMENT
Article continues below this ad
Kolkata Knight Riders: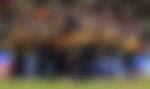 ADVERTISEMENT
Article continues below this ad
From the beginning itself, the Gautam Gambhir led side KKR had substantiated their preeminence in this latest edition of IPL. With the earth shattering 184 opening stand, KKR gave birth to another milestone. Such adamant batting display from the skipper Gambhir and Australian brute Chris Lynn in their first game of this season launched their t20 expedition with a bang. The sort of kickoff helped the KKR fans sail high on expectation that their side would definitely make it to the finals for their third IPL triumphs.
Later on the battle against Royal Challengers Bangalore they prevailed their potential with ball restricting RCB like batting nightmares in the lowest total of all time in the history IPL, 47 for all out. Virat Kohli led side got brutally dismantled by the hands of KKR's bowling sensations Nathan Coulter Nile, Chris Woakes, Umesh Yadav, Kuldeep Yadav and the most economical Sunil Narine.
The gambling of Sunil Narine batting up order along with Gambhir as thei opening stand exclusively while the unavailability of Chris Lynn was haunting the depth of batting exposure for this side, turned out to be so devastating as well as shocking. Resulting this gamble Narine had bagged the joint fastest half century in the history of IPL.
At the end few loose endeavours from KKR's end made them drift apart from finishing top two in this season. Few major batting collapses in crucial matches like especially against Mumbai Indians. MI had been the havoc for KKR this year but unfortunately they couldn't cross over this hurdle hence they lost their path to victory.
Sunrisers Hyderabad:
ADVERTISEMENT
Article continues below this ad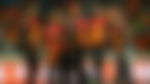 The David Warner-led SRH started their IPL campaign in a slow and shady manner. But they soon took over the mantle and showed why they were the defending champions. Some extraordinary exhibition of batting from the skipper Warner eventually boosted the entire dug out. Following his campaign, Moise Henriques, Shikhar Dhawan, Kane Williamson and Yuvraj Singh stepped up with same aggression. In this manner SRH's batting display kick started to gleam in its own sensational way. The bowling expedition of SRH had also been praiseworthy through out the season. Exclusively the tight bowling display by Bhuvneshwar Kumar and Rashid Khan made the task easier for SRH to get into the shape of their own.
Exclusively the match against table topper KKR, SRH showed their real strength with the explosive hands of skipper David Warner. The match was crucial from Hyderabad's perspective as this was the game from where SRH started sprucing up their loopholes which so far caused them face defeat. Warner's much awaited ton against KKR had been the reason of KKR's downfall in this season especially after possessing the best bowling attacks in IPL. Such batting display didn't only dismantle KKR's bowling potential but clinching the victory with a huge margin of 126 runs helped SRH take over KKR's batting strength as well. That victory led Warner grab the Highest run scoring batsman and Kumar seal the Highest wicket taking bowler of the season.
ADVERTISEMENT
Article continues below this ad
After this victory SRH did came in its own tone but somehow the Duckworth Lewis method had made them pay a little costly. Against KKR in Qualifier 2 SRH fell on to tangle of Duckworth Lewis trap. This trap turned out to be so unfortunate for them that KKR's brutal bowling blitz which restricted the Warner's side to only 128, became more harsh and according to this D/L method KKR was put to chase only 48 runs which Gambhir led side easily made it. Although initial 3 dismissals created some tensed notion in KKR's dug out but Gambhir's rigid batting display rescued KKR in a stylish manner.
Both two teams had been extraordinary in their IPL expedition this year but few unfortunate instances led them wrap up their endeavours in this championship run. In accordance with the spectator, finale of IPL 10 would have been different if these two teams got to battle with each other for the final time.