Two-Time Call Of Duty World Champion Retires
Published 09/03/2020, 1:45 PM EDT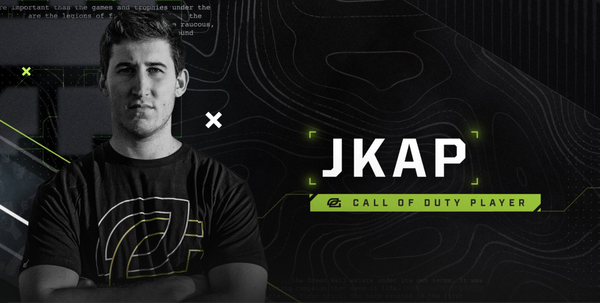 ---
---
The year has already witnessed many pro players retiring from the competitive scene. Former Call of Duty World Champion Jordan "JKap" Kaplan took to Twitter to announce his retirement from the game.
'I'm officially retiring from Call of Duty. It was an incredible 10-year run that gave me some of the best memories of my life, but it's time to move on to another challenge. Thank you for all the support over the years Red heart", he wrote.
Call of Duty World Champion retires from the game
JKap is a 2015 and 2016 World Champion who was last signed to OpTic Gaming. He was benched earlier this year and mostly acted as his teams substitute for the entirety of the Call of Duty League season.
JKap has a history with Call of Duty dating back to 10 years. He started playing Call of Duty 4: Modern Warfare. Later, JKap signed with Xtravagant, and during his stint with the organization, he was placed third during the MLG National Championship 2010.
The player is also one of only three to have won back-to-back Call of Duty World Championships; the other two being Karma and Clayster. He also holds the record for being the single most player to have appeared in the Call of Duty Championships Grand finals.
His performance with OpTic in the recent past was shortcoming. However, his career holds a legendary status and will continue doing so.
Players react to JKap retiring
Other players did not hold back in expressing their thoughts on his retirement on Twitter. You can read some of the tweets below.
Not the end of the road
JKap won't be completely out of the scene. The player clarified that he'll look to stay in the scene one way or the other. Many who have retired have taken the role of coaches to even becoming a full-time streamer. So, it is unclear what to expect from JKap.
However, he did stream right afterward and it was a pretty good result for him. He is yet to decide what choice to make but there are chances we could see him be in a bigger role now that he won't compete professionally.
Trending Stories