Tyre Blanket Ban will Help F1 in the Future
Published 07/20/2018, 1:55 PM EDT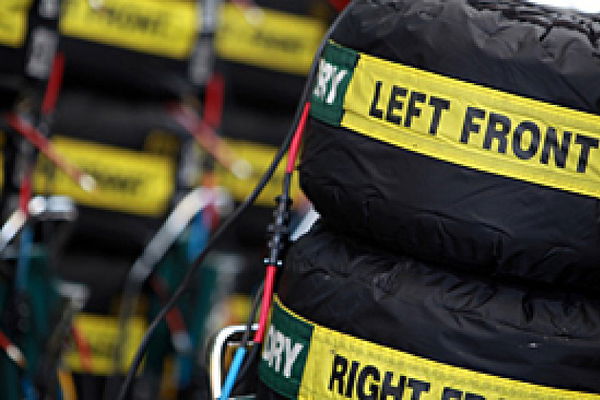 The F1 team technical directors are of the opinion that the tyre blanket ban for 2021 could be a positive thing. However, they warned that it will be a big challenge to adapt.
ADVERTISEMENT
Article continues below this ad
The FIA confirmed the move in a document regarding the 2020 to 2023 seasons. It also seems that the ban coincides with the introduction of 18-inch rims. Formula One will also have narrower front tyres in 2021.
The teams have been made aware of some general discussions with the FIA and F1 about tyres in 2021. However, they have yet to hear their final decisions.
ADVERTISEMENT
Article continues below this ad
"I'm sure that a set of tyre requirements from the supplier can be agreed upon that will deliver tyres that are capable of being operated safely without blankets," said Renault's Bob Bell.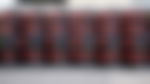 "Plenty of other racing series do it, so I don't see any reason why we can't in F1.
"If those specifications for the tyres allow us to get around some of the limitations that we face in operating the tyre at the minute, pressure and cambers and so on, and make that task less onerous on the teams, and produce more consistent performance through the life of the tyre, then I think that's all for the good."
Despite this, he warned that the FIA's requirements are "not the work of five minutes" for whichever firm wins it.
Meanwhile, Williams technical chief Paddy Lowe has said that tyres that are worked over a wider range of temperature will benefit the teams.
"I quite like the spectacle of a grid with all the equipment, including tyre blankets," he said.
"I think that's part of the impression that F1 gives of being a very technical sport at the pinnacle of motor racing. I would miss it from that point of view.
ADVERTISEMENT
Article continues below this ad
"But on the other hand if it drives us to have tyres that have a much wider window to operate that could be a good thing."
Red Bull's chief engineer for performance engineering Pierre Wache agreed with him. He sees the change as a chance for teams to play things tactically. However, he cautioned that it will be difficult for the supplier to adapt to F1 compared to other categories.
"As an engineer, when it's changing it's pretty interesting," he said.
ADVERTISEMENT
Article continues below this ad
"I'm pretty sure we can find some tricks and some possibility on the car to operate the tyres in the best way.
"The technical challenge for the manufacturer would be quite difficult, at the moment you see the evolution of pressure you have without a blanket, starting at 30C, finishing with more than 100C, with the energy we are putting in the tyre in F1, which is higher than other categories."