Ubisoft Forward Pre-Show: The Crew 2, Trials Rising Update, Ghost Recon Breakpoint and More Revealed
Published 07/12/2020, 5:46 PM EDT

Follow Us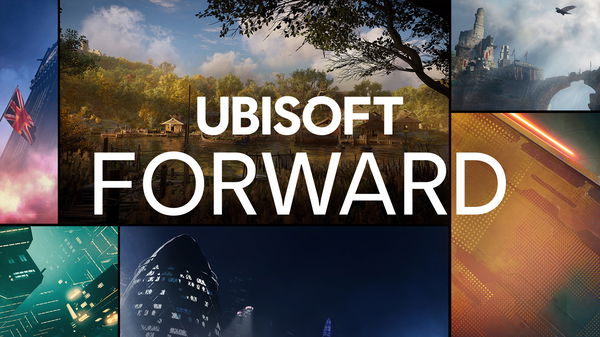 The highly anticipated Ubisoft Forward event brought news on upcoming games such as The Crew 2, Trials Rising, Ghost Recon: Breakpoint, and The Division 2. The event was separated into 3 parts; the pre-show, the main event, and the post-show. Take a look at everything that was listed during the Pre-show
Ubisoft Forward Pre-show
ADVERTISEMENT
Article continues below this ad
First up, Just Dance 2020 Virtual Paradise brings new songs to groove on. To sum it up, the official announcement reads:
From 23rd July to 13th August, enjoy the Virtual Gala with 3 exclusive songs:
Hype – Dizzee Rascal & Calvin Harris
La Respuesta – Becky G Ft. Maluma
Crayon (크레용) – G-Dragon
In addition, dance to 3 iconic songs from the previous Just Dance games:
Barbra Streisand – Duck Sauce
Giddy On Up (Giddy On Out) – Laura Bell Bundy
Mas Que Nada – Sergio Mendes Ft. The Black Eyed Peas
The Crew 2: Summer in Hollywood
Up next is 'The Crew 2.' In its third year, the high octane racing game brings you a new update called 'Summer in Hollywood.' Over the next few weeks, the game will add tons on new features, cars, etc as a part of the free update. You will be able to drive cars like Porsche 911 Carrera S, Kawasaki Ninja, and legendary motors like Mustang Boss 429 and even the 67' Volkswagen Beetle. Also, a 'Flashy  80s' update will drop later on August 26, 2020.
Tom Clancy's The Division 2 devs talked about the reason behind adding rubber duck easter eggs in the game. Apparently, rubber ducks are a sign of someone you can talk to at any time and they believe it'll be a fun addition to the game. Fans have been raging over these duck spread out across the open world. They also revealed the story behind the infamous 'Duck Shrine' in the map which had the words 'Producktive' written behind it. They have also recently introduced Tommy the teddy bear in the game which could point towards a possible easter egg.
Trials Rising is also getting a new track called the 'Gigatrack.' The devs claim that this is the longest, most intense track ever. The track takes you through several different environments and tests you to your limits. The best part? This comes as a free upgrade so everyone can challenge themselves. The 'Gigatrack' releases this Thursday.
ADVERTISEMENT
Article continues below this ad
Ghost Recon: Breakpoint
Exciting news for 'Ghost Recon: Breakpoint' fans as the game has now introduced AI teammates. This will be an absolute game-changer for solo players. The teammates are named 'Fury', 'Fixit', and 'Vasily.' Each of the players will be highly customizable and can be cosmetically altered as per your liking. You will be able to control your teammates by giving the orders to open fire, hold their position, regroup, or move to a particular position. These orders can also be given while using binoculars. The update drops on July 15, 2020.
That is not all. It also introduces the 'Resistance' live event where you join a rebel cause against Sentinal. New exclusive events will be available during the event which launches starting July 16, 2020.
ADVERTISEMENT
Article continues below this ad
The pre-show also gave some insight into the indie games being developed by Ubisoft like Spiritfarer and Surgeon Simulator 2. You will get exclusive beta access beta if you pre-order it.
That is all from the pre-show. Stay tuned for more updates.