Ubisoft Is Calling Out Far Cry 6 Players for This Bizarre Reason
Published 10/27/2021, 3:55 PM EDT
---
---
In a surprising turn of events, gamers have been receiving e-mails from Far Cry developers Ubisoft.  Far Cry 6 was released on October 6. The game features the protagonist retaking military-occupied regions of the island country Yara.  Far Cry 6 aims to deliver the true essence of what being a guerilla actually is. The game features fascist dictator Anton Castillo who actively deploys his forces to fight against the Libertard. The Libertarf is the anti-establishment militia that tries to fight against Castillo's iron fist rule over the island. Far Cry 6 revolves around other elements in an authoritarian government such as censorship, disinformation, and propaganda.
ADVERTISEMENT
Article continues below this ad
Sometimes, games don't have us as hooked as studios hope. A player might play it once and not pick it up again. Companies need to find more and more strategies to retain their player base. Ubisoft has incorporated a mechanism using elements from the game to increase player engagement.  This strategy has received mixed reactions from players. One-half of the community appreciated this tactic whereas the other feels that this is quite excessive.
Watch Store:  Best Sports games to Play on PlayStation, Xbox, and PC
ADVERTISEMENT
Article continues below this ad
Far Cry's promotional gambit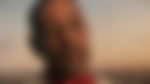 Players of the games have reported that the game is actively monitoring the hours they put in the game. After monitoring the progress the player makes, the game will either mock or be wary of the player's efforts in-game. Game journalist,  Brendan Sinclair took to Twitter to criticize this move.  He felt that Ubisoft was 'harassing' him. The tweet consisted of a mail with an image where Castillo, the dictator and fascist was mocking the player for allowing him free reign over Yara.
A lot of games are already ruthlessly designed to maximize engagement, but now they email and hassle you if you dare to stop playing them. pic.twitter.com/TRIsV4jnZP

— Brendan Sinclair (@BrendanSinclair) October 26, 2021
ADVERTISEMENT
Article continues below this ad
The mail also displays the hours put in the game by the player. However, there are different types of mails as well. When the player is doing exceptionally well, the mail received reflects the same.
ADVERTISEMENT
Article continues below this ad

One segment of players finds this method quite engaging and interesting. This seems to add another layer to how immersive the world-building is that the antagonist is personally mocking the player. The other feels that this gimmick does nothing but harass players. Whether or not its reception will be largely positive or negative, only time will tell.