UEFA Bans Ajax Fans from Travelling to Stamford Bridge for the Clash against Chelsea
Published 10/18/2019, 8:01 AM EDT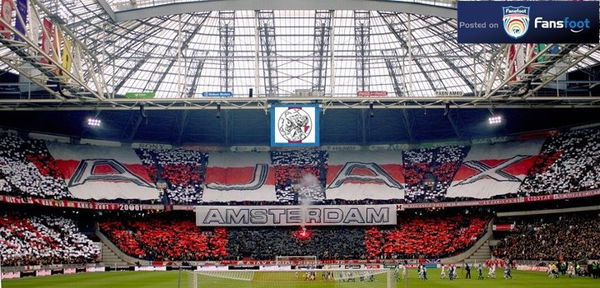 For their next fixture in the UEFA Champions League, Chelsea fans are set to have almost the whole of Stamford Bridge for themsleves. Chelsea will play Ajax in Gameweek 4 of the competition, for which UEFA have banned Ajax fans from travelling to watch the match.
ADVERTISEMENT
Article continues below this ad
The decision came after the Dutch side could not avoid a fan trouble on multiple occasions. It happened last season in a game against Benfica, which repeated earlier this month against Valencia.
Apart from the suspension, the Dutch champions have also been fined £43,000 and given a 'conditional penalty of 1 year for selling tickets at an away match', according to a statement by the club.
ADVERTISEMENT
Article continues below this ad
A statement on the club's website, said: "UEFA has ruled on the events with Ajax supporters at Valencia-Ajax and the suspended sentence imposed after Benfica-Ajax last season. The biggest sanction is that Chelsea vs Ajax will be played on November 5 without (away) fans."
ADVERTISEMENT
Article continues below this ad
Chelsea, who usually allocate 3000 tickets for away supporters, had cut that number to 833 for Ajax in a bid to avoid violence and further issues. But now, it seems as there might not be any Ajax supporters in Stamford Bridge.
The match is scheduled for November 6, before which the teams meet in Amsterdam on Wednesday.
Chelsea just managed a win against Lille in their second match after losing to Valencia on Matchday 1. Chelseas seem to be finding their feet under their young manager Frank Lampard, although they still remain defensively fragility.
ADVERTISEMENT
Article continues below this ad
On the other hand, Ajax, who were considered to have been weakened after the departure of their star players from previous season, have started the competition in a strong manner, much to the surprise of everybody who were thinking otherwise. They faced Lille and Valencia in the first two games, and eased past both of them, scoring six goals in those matches.