UEFA Champions League Predictions
Published 08/28/2015, 5:52 PM EDT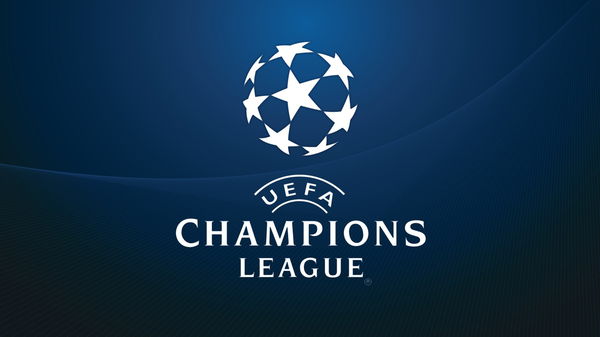 ---
---
The draw has been made, and for the first time in the history of the Champions League, we are seeing five teams from the same country – Spain. This season, in order to make the group stages more competitive, there has been changes made to the seeding of the teams for the group stage draw, which has led to some really interesting group stage fixtures! So, let's take a look at how the groups would finish at the end of matchday 6 of the group stage, who would be heading into the knockout stages or who might be heading into the Europa League.
ADVERTISEMENT
Article continues below this ad
A special mention to FC Astana, Borussia Mönchengladbach and K.A.A. Gent who are making their Champions League debut.
A group that includes two European powerhouses, it's a fairly straight forward group. With their world class squad, Real Madrid will easily be topping the group with PSG finishing second. Given both squads, it's a foregone conclusion. Shaktar Donetsk, who were the winners of the Europa League, should be able to claim points against Malmo, finish 3 and thus enter the Europa League.
ADVERTISEMENT
Article continues below this ad
The clash between Real Madrid and PSG will be interesting and an emotional one for Angel di Maria who loved Madrid. Real should easily win at home and while PSG would be slight favourites at their home, it would most likely end as a draw. Both of these teams should easily get full points against the other two teams. Malmo is most likely to take a point at home against Shaktar Donetsk.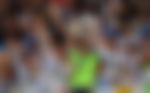 An interesting group. The winner of group B will be Manchester United, but they will be in for a rough ride. Their opponents are all strong at their home grounds. The battle for the remaining spots will be tight but Wolfsburg (if they can keep hold of de Bruyne) are going to edge Eindhoven. CSKA Moscow can compete but would be ousted by Eindhoven, Wolfsbug and United.
Interesting ties will be Wolfsburg and Eindhoven both hosting United as it's the return of Memphis Depay.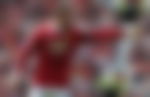 A balanced group but with the addition of new boys FC Astana. 2014-15 Champions League finalists, Atletico should be topping the group. Galatasaray will be edging Benfica to the 2 spot and Benfica will be heading into the Europa League. Any match at Galatasaray will be really interesting given the atmosphere in the "stadium of hell".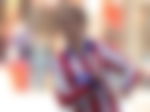 This would be the group of Death. Last season's finalist, Europa League winners, the new English Powerhouse and Champions League debutants (so cannot really tell if they will cause an upset). While on paper it looks like Juventus and Manchester City will make it easily, Sevilla are more than capable of causing upsets to the European elite.
The clash between Juventus and City will be interesting as well as Sevilla against City, as it will see Navas go up against his former club. City and Juventus should mostly cancel each other out but Sevilla can easily take points against other teams as well. Mönchengladbach would mostly be unable to get points.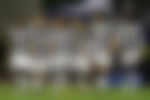 The group, containing the title holders, will be an easy walk for them. Messi would be relishing his return to Bayer Leverkusen (which included a 5-goal salvo at the Camp Nou). Borisov should not be any competition to Barcelona whatsoever. A.S. Roma might be the only team that could get a point at the Stadio Olympico, but Barcelona have already beaten them in pre-season this year. It will see Enrique return back to Roma.
A.S. Roma should comfortably get second place given their squad additions and Leverkusen should take third.
Old enemies. Arsenal must be really tired of meeting Bayern Munich now (and vice versa). It's straight forward. The German giants to win the group, Arsenal to finish second and Olympiacos to finish third. While it would be straight forward for Bayern to sweep the other 2 teams (same can be said about Arsenal), the fixture between them will be challenging. Both teams will be favourites at their respective home venue, but as recent past has shown, both are also vulnerable to each other at home. Arsenal will be a much tougher nut to crack, given their reinforcement between the sticks, fixing one of their long-standing weaknesses.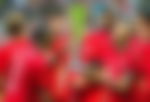 ADVERTISEMENT
Article continues below this ad
This group is easy. Chelsea will win with ease, Porto second and Dynamo Kyiv will finish a distant third. Tel Aviv FC would be lucky to get a point or two in the way of draws. Chelsea should have an interesting set of fixtures with Porto as Jose Mourhinio returns to the club where he made his name. While the fixture at Stamford Bridge should result in a win for the Blues, the match at Porto's home will be tricky, while a draw could be most likely. Porto might just spring a surprise though.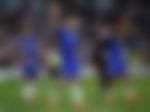 ADVERTISEMENT
Article continues below this ad
One of the more balanced groups but does not consist of any elite team. Three of them have a really good chance of making it to the knock out stages of the Champions League. New boys Gent will be able to salvage draws at the most. Valencia should be favourites to win, but by a narrow margin. It's hard to choose between Zenit and Lyon, but the French side should comfortably go through second. Zenit will finish 3.