UEFA warns England and Russia of disqualification if violence continues – essentiallysports.com
Published 06/12/2016, 12:26 PM EDT
By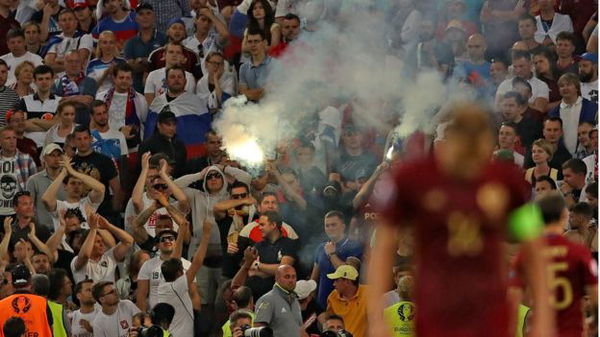 UEFA warns England ,UEFA has threatened England and Russia with disqualifications due the violence created by the fans of both the teams just hours before the game kicked off. The footage acquired shows the Russian fans charge towards English supporters after the match.
UEFA warns England and Russia :
Charges set against Russia are of – crowd disturbances, racist behaviour and indulging in fireworks, a representative from UEFA confirmed. UEFA's executive committee claimed "it will not hesitate to impose additional sanctions including the potential disqualification of their respective teams".
While the behaviour of the Russians was beyond explanation and absolutely shocking, England supporters have once again brought shame on the English fan base.To have undone much of the hard work that has gone into changing their image in the last 16 years. A government spokesperson from England said "The UK Government is deeply concerned by the violence in Marseille last night. including reports that in some cases England fans were attacked by rival supporters. We condemn the violence and urge calm on all sides." He went on to say "We have offered to send further UK police to France ahead of the next England game to support the security operation around the match in Lens."