UFC 241 weigh in :Nate Diaz turns the whole arena against Pettis, DC warns Stipe before the fight
Published 08/16/2019, 8:54 PM EDT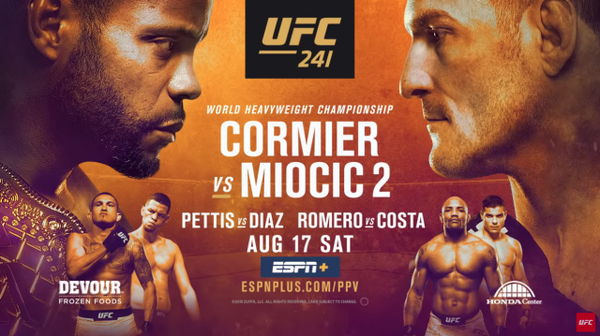 ---
---
On the biggest night for UFC in 2019, in one of the biggest heavyweight fights, Daniel Cormier is going to face Stipe Miocic in a rematch for the heavyweight title and Nate Diaz is facing Anthony Pettis to squash a beef from the past.
ADVERTISEMENT
Article continues below this ad
Things will be different this time when DC and Stipe fight each other in the rematch. While the first fight between them was professional, this time it's personal. The most successful heavyweight champion, Stipe Miocic will be looking to regain his throne at the heavyweight. However, the champion DC will be aiming to cement his legacy as one of the greatest of all time by defending the heavyweight title at UFC 241.
Cormier weighed in at 236.5 lbs for the match while Stipe weighed in at 230 lbs. Both are leaner than the last time they faced each other when DC came into the fight with an official weight 246 lbs and Stipe came in at 242. However, Cormier has usually weighed in around 236 lbs on heavyweight in the past.
ADVERTISEMENT
Article continues below this ad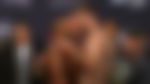 On the ceremonial weigh, DC said "He has been acting like he won the first time. Tomorrow I'll show you, sometimes you ask for shit you don't want." If DC wins he may go-ahead to fight Jones for the third time. But another loss for Stipe would surely leave a mark on his legacy as the most decorated heavyweight champion.
These two heavyweights have thrown a few jabs at each other during the media session.  DC has said that Stipe is annoyed with him and he acted like a brat asking for the rematch without fighting anyone for a year. On the other hand, Stipe has to be annoyed with Brock Lesnar's super-fight negotiations with DC that went on for months before Lesnar retired. It would be fascinating to see how does Stipe looks after a year layoff at UFC 241.
In the co-main event of UFC 241, Nate Diaz makes a comeback after almost 3 years to fight Anthony Pettis. Nate Diaz has one of the biggest fan armies in UFC and the Diaz army seemed to be in the building during the ceremonial weigh-ins. The crowd blew the roof off when Diaz came to the stage. while the crowd didn't seem to favor Pettis in this fight. However, none of that will play a factor when these two killers will be closed inside the octagon.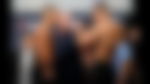 Nate Diaz said: " It's time to fight. It's kill or be killed as I always say. That's why I'm here for." While with the crowd booing him, Pettis said: " Tomorrow night is showtime". Nate looked lean and mean coming to the fight, while Pettis looked better than ever since none of these fighters have to cut weight to make it to lightweight anymore.
ADVERTISEMENT
Article continues below this ad
This fight is compelling for the fans since both of them are very similar fighters. They like to keep the fight standing, but they can submit their opponents if needed. However, Nate has a boxing heavy approach while Pettis is one of the finest strikers in UFC now and can mix things up and be creative.
The outcomes of UFC 241 will answer a lot of questions. It'll be a battle for legacy in the heavyweights as both DC and Stipe will look to cement their legacy as the best heavyweight of all time. And at the welterweight, a win for Anthony Pettis will catapult him to the title picture. And a win for Diaz will open up many big fights for him such as with Conor or Jorge Masvidal. One thing can be assured, we are in for a thriller at UFC 241.
ADVERTISEMENT
Article continues below this ad