UFC 243 Prelims: Robert Whittaker vs Israel Adesanya- Prediction and Full Preview
Published 10/03/2019, 1:59 PM EDT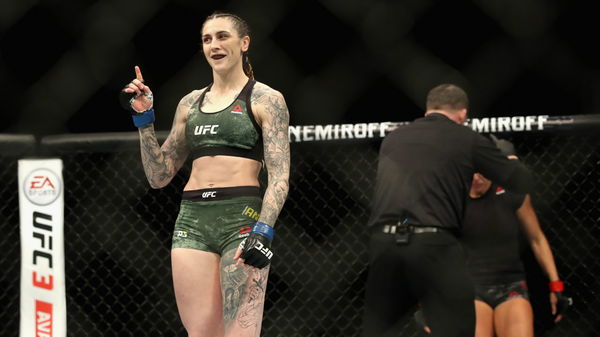 ---
---
UFC is coming back to Australia with UFC 243, arguably the biggest card in UFC history. In the main event the middleweight champion, Robert Whittaker will return to the octagon to defend his title against the interim champ, Israel Adesanya. The action does not stop there as in the co-main event we have a lightweight fight between Al Iaquinta and Dan Hooker. This fight has "Fight of the Night" written all over it. Both guys will enter the octagon with a ton of heart and elite level of striking. Not only that, we have UFC featherweight and former INVICTA champion, Megan Anderson fighting in her country after a long time. With all these great fights ahead, let's have a look at the UFC 243 Prelims.
ADVERTISEMENT
Article continues below this ad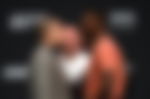 Jake Matthews vs Rostem Akman:
ADVERTISEMENT
Article continues below this ad
As Australia is the host for UFC 243, we can expect to see many Australian fighters in the card even if they are not highly ranked in their respective divisions. Nevertheless, there are some good fighters on this card to look out for.
In a welterweight fight, Jake Matthews will take on Rostem Akman in the prelims of UFC 243. Matthews with a record of 13 wins and 4 losses will take on Akman who will be making his debut in UFC. It seems like an easy fight to pick since Matthews is the experienced fighter among the two.
UFC 243 Prelims Prediction- Jake Matthews
Callan Potter vs Maki Pitolo:
Maki Pitolo has a very strong chance to win this fight against Calla Potter. He is coming from some impressive wins in the Contender series. he has the power to knock Potter down and he has also shown decent ground games throughout his career. With a record of 11 wins and 4 losses, Maki Pitolo will be fighting in a stage as big as UFC 243 for the first time.
UFC 243 Prelims Prediction- Maki Pitolo
Megan Anderson vs Zarah Fairn dos Santos:
UFC women featherweight and former INVICTA champion, Megan Anderson is the biggest favorite on the card and rightfully so. She has lost to some quality opponents such as Holly Holm and Felicia Spencer.
So she is likely to win the fight against Dos Santos pretty effortlessly.
UFC 243 Prelims Prediction- Megan Anderson
Brad Riddell vs Jamie Mullarkey:
In a lightweight bout, we will witness another Aussie vs Kiwi match up when Brad Riddell takes on Jamie Mullarkey. While Riddell is one three-fight win streak, Mullarkey has lost the last two of his fights. However, Mullarkey is more experienced and more well rounded and he is likely to win this fight.
UFC 243 Prelims Prediction- Jamie Mullarkey
Nadia Kaseem vs Ji Yeon Kim:
Nadia Kaseem takes on Yeon Kim in the early prelims of UFC 243. This fight might be a good fight. Kaseem has looked good in her last few fights until she lost to Montana da la Rosa. However, I believe she will get the job done against Ji Yeon Kim.
ADVERTISEMENT
Article continues below this ad
Prediction- Nadia Kaseem
Khalid Taha vs Bruno Silva:
Watch This Story
In a bantamweight bout, Khalid Taha will take on Bruno Silva in the early prelims. Experience wise there is not much difference between these two fighters. However, Khalid Taha has looked really good in his last fights and is likely to get his hands raised in UFC 243.
ADVERTISEMENT
Article continues below this ad
Prediction- Khalid Taha