UFC 243: Robert Whittaker Demands Rematch- "I am Still One of the Best in the World"
Published 10/06/2019, 2:38 AM EDT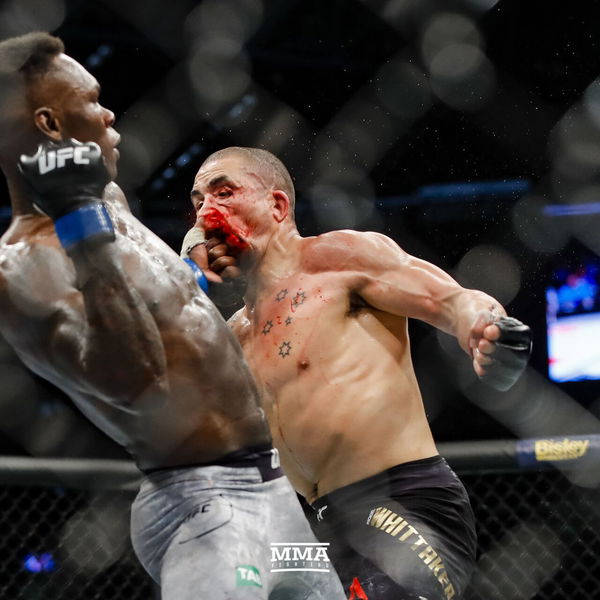 ---
---
One of the greatest middleweight of all time, Robert Whittaker just lost his UFC title to Interim Champion, Israel Adesanya in the main event of UFC 243. This was the first loss Whittaker suffered since he moved up to middleweight. This was possibly the biggest fight in UFC history and losing in front of more than 57,000 fans in his country was not the way Whittaker thought tonight would go for sure.
ADVERTISEMENT
Article continues below this ad
However, after his devastating loss to Adesanya Whittaker showed the world how to lose. In the post fight interview, Whittaker gave all the credits to Adesanya for being the better man tonight, but he also assured that he will be back again into the octagon soon.
Talking about the loss to Adesanya, Whittaker said:
ADVERTISEMENT
Article continues below this ad
"Obviously I am disappointed. But I took the fight to him. Me and Him are two of the best strikers in the world, then I got caught. He beat me tonight. But I am 28. This is my first loss in the division. ANd trust me when I say I am not going anywhere. I am fortunate enough to leave the octagon without any injury. So I look to get back in there and get back to work."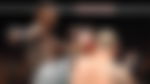 Whittaker had a lot of success in the first round against Adesanya in which he was able to land twice as many as Adesanya did. However, in the end Adesanya's striking got the better of Whittaker. Looking back to the first round, Whittaker said:
"I think I surprised him with my striking. cause I took the fight to him. I was not in awe of his striking. I was very confident on my own. I was having great success. Need to work on that check hook defense. We went out there and we put our hearts on. And it happens. You put two of the best strikers in the world together, that's what happens. Someone gonna get caught. Unfortunately tonight it was me."
ADVERTISEMENT
Article continues below this ad
Answering what he could have done differently and how can the unbeaten champion, Adesanya can be beaten, Whittaker said:
"I would like to see on another night. Let's go at it again. Cause I think I can do that. That's what is so disappointing I guess is that I feel like I can beat him, I have the skillsets to beat him. But we clashed heads and I came off second best. And I got caught. Hats off to him. He is a great striker. But like I said I am going nowhere. I am still one of the best in the world."
After the fight Adesanya and UFC middleweight, Paulo Costa got into a heated verbal exchange which led us to assume that Costa will likely to be the next one to challenge for the middleweight title. However, former champion, Robert Whittaker is also hopeful for a rematch to get back his title as he said:
ADVERTISEMENT
Article continues below this ad
"Obviously I am always down for the rematch. I am on the market. I am here to fight. I felt great out there. This is the best I have ever been. It just was not my night. "
Israel Adesanya became the first Nigerian UFC champion in the middleweight division after his win against Robert Whittaker. What he did in front of a stadium full with fans was spectacular and historic to say the least.