Every Tattoo On Conor McGregor and The Stories Behind Them
Published 01/18/2020, 2:27 PM EST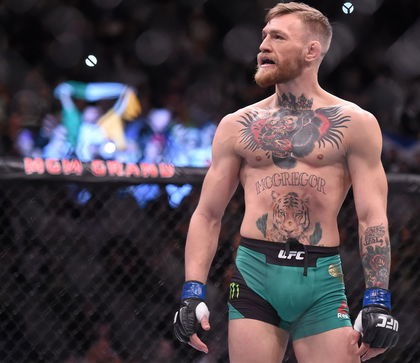 ---
---
They call him the face of the Mixed Martial Arts and rightfully so. Conor McGregor is a once-in-a-lifetime attraction, and every time he steps into the octagon, it's a spectacle of the highest level.
ADVERTISEMENT
Article continues below this ad
From how he carries himself during press conferences, his mind games, to his performance inside the cage, everything plays a crucial factor in justifying his moniker of 'The Notorious' one.
Conor's tattoos are another key aspect of his style. Be it the silverback gorilla on his chest or the tiger on his stomach, there are some hidden meanings behind those tattoos.
ADVERTISEMENT
Article continues below this ad
People get tattoos done on their bodies for many reasons. Usually, they represent something very meaningful to them; however, the same can't be said for Conor McGregor. 
"You hear people say like they have a goldfish on their ass cheek and it means it's a symbol of hope. Something like that. I just like the way it looks on my body," said McGregor.
However, Conor also believes that there might be some subconscious reasons for him to select that art to ink on his body.
"I don't spend months picking it, I just see it, get it, and just enjoy the experience of being inked on my body for the rest of my life. I don't know what it is," admitted the Irishman.
Here are all the tattoos the Notorious One has on his body and their meanings.
The story behind the gorilla on Conor McGregor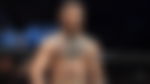 The biggest tattoo of Conor's body would be the gorilla on his chest. It's a tattoo of a crowned Gorilla eating a heart. When Conan O'Brien asked Conor about this tattoo on his TV show, McGregor said that he wanted to pay tribute to his gym Straight Blast Gym (SBG) whose logo is also a gorilla. Conor stated:
"My gym's logo is a Gorilla. It's not that particular gorilla. But it's a gorilla. S o I wanted to get something along with that line. I feel like I am the king Gorilla so I took the crown, and I had him eat a heart. It felt right."
Conor's fans find this Gorilla tattoo iconic. However, UFC President, Dana White is not very fond of this tattoo as he has asked Conor not to ink his body until he retires.
In fact, he has asked the same to several other superstars such as Ronda Rousey. Though Rousey listened to White's advice, the Double Champ did what he wanted.
The Irish gentleman, dagger, pocket watch & roses on the forearm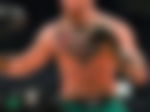 Conor McGregor has a couple of tattoos on his left forearm. On his inner forearm, he has a tattoo of a dagger to a rose. On his left forearm, Conor has a tattoo of a Pocket watch showing 3:35 pm and roses around it. Besides this art, he got an Irish Gentleman.
In an interview with GQ Sports, Dana White reacted to Conor's Irish Gentleman tattoo in this manner: "I don't know how you walk into a tattoo shop and say I will take that one."
READ MORE- Conor McGregor Controversies
The motto of Conor McGregor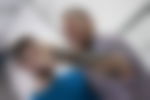 Conor McGregor also has "SLOW IS SMOOTH, SMOOTH IS FAST" inscribed on his left elbow just above the roses. It does resemble his fighting style inside the octagon.
The tiger on The Notorious one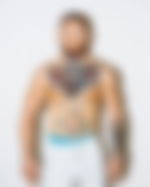 The list of tattoos on McGregor's body does not stop there as he has a tiger on his abdomen, which is one of the toughest parts of the body to get a tattoo. In an interview, Conor talked about the reason for getting the Tiger tattoo and stated:
"The Tiger has been jumping out at me sometimes. It feels like it almost means something. I think Tiger is a courageous animal. So I like the Tiger and I decided to go and get it."
Apart from the Tiger, Conor has his Nickname "Notorious" and his surname "McGregor" written on his stomach.
READ MORE- Colby Covington Chaotic Controversies
The crucifix on Conor's neck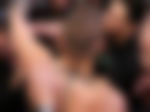 The Notorious one's neck sports a winged crucifix. It was believed that he was Catholic since he's Irish. However, Conor faced criticism from his Irish fans. He later reacted to that in a way only he could: "f*** politics and f*** religion".
The mysterious helix of thorns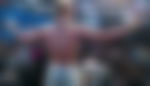 Connecting the crucifix on his neck, McGregor has a Helix of thorns. McGregor has never talked about the reason behind it on camera, but it certainly looks good.
The drunk story behind first-ever tattoo of Conor McGregor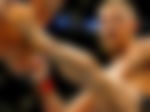 ADVERTISEMENT
Article continues below this ad
It's needless to say at this point that Conor McGregor loves his tattoos. But how did it all start? What was his first one?
Surprisingly, it was the one he got when he was drunk on vacation. Conor must have been so intoxicated that even he does not know what it means. Conor has a tattoo of Arabic writing on his heel, which means cancer.
"This was when I was drunk … It could mean anything. Arabic writing was the thing for a while, it was the cool thing to do. I got it in Ayia Napa (Cyprus). I was young and on holiday. It cost me €20." stated McGregor.
ADVERTISEMENT
Article continues below this ad
He got that ink since it was a cool thing to do back then. So he was just following the trends, as he said in an interview.