Till Death Do Us Part: Conor McGregor and Dee Devlin Love Story
Published 01/18/2020, 12:46 PM EST
By

Follow Us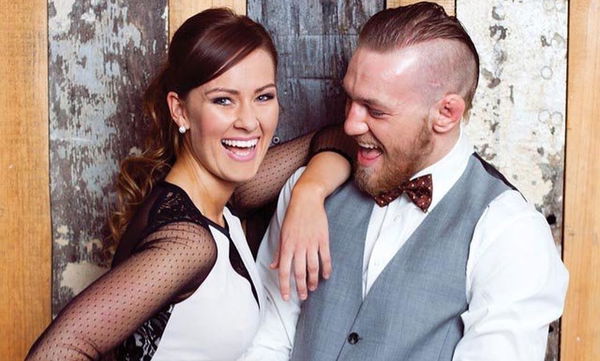 From working as a plumber in Dublin to becoming the biggest attraction of fight game today, the story of Conor McGregor is nothing but spectacular.
America's Favorite Video Today
But there is an unsung hero behind the success story of The Notorious one, his fiance Dee Devlin. The former 2-division UFC champion would also agree that without Dee Devlin he would not be what he is today.
Where is she From? Childhood of Dee Devlin
ADVERTISEMENT
Article continues below this ad
The pride of Ireland, Conor McGregor was born in Crumlin, Dublin. And there he would find his love for the mixed martial art. Well, not so far away in the city of Walkinstown, Dee Devlin was born.
Just like Conor, she never saw her future in education as she dropped out of high school at the age of 15. Though her parents' dreams for her daughter were shattered, little did they know that destiny had something big planned for her.
How Did Dee Devlin Meet Conor McGregor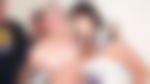 In a Dublin night club, Conor talked to Dee Devlin for the first time. He had seen her before, but this was the night when Conor had a conversation with Dee. McGregor, in an interview, recalled the moment and said,
"I asked her to come over, and we just started chatting. She seemed like a nice girl, and I like good girls."
Dee also felt an attraction when she first met Conor as she recalls the moment in this way, "I suppose it was! He's very funny – he always keeps me entertained and makes me laugh."
From the very beginning, Dee saw the passion in Conor for MMA, and that just made him more likable.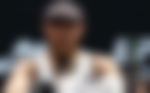 5 Times Conor McGregor Came Out with a Crazy Outfit to a Press Conference
The struggle of Dee Devlin and Conor McGregor
Conor McGregor once said, "When things are going good, you visualize these good things happen. What's not easy to do is when things are going bad and you are visualizing the good stuff."
Dee was right there by his side, supporting him to the fullest before the Irishman made it big. When Conor first told his father that he wanted to pursue a career in MMA and leave plumbing, his father was not supportive at all. Conor left his home, and he ended up with Dee Devlin.
Dee Devlin did not let Conor lose his dreams and supported him financially as well. Devlin did the cleaning, worked as a waitress just so she could provide Conor with basic necessities when Conor was focusing on his MMA career.
Even with the financial hiccups, she made sure Conor ate well and stayed committed to his craft. Conor reciprocated everything when he became a global superstar, giving Dee everything she ever wanted. In an interview, Conor talked about the special bond between Dee and himself,
"My girlfriend worked very hard throughout the years and stuck by me when I had essentially absolutely nothing. I only had a dream that I was telling her.
"For me to be able to take her out of work, give her everything she's ever wanted and to travel the world with her fills me with pride. It keeps me going. We've been together for a long time. She's been through it all with me."
Even when Conor and Dee were battling adversities at a young age, they believed that good times were a comin!
READ MORE- Money Fights of Conor McGregor
What does Dee Devlin do?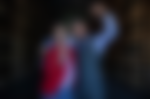 Conor McGregor is not the broke kid from Dublin anymore. He has earned enough to provide a beautiful life to his family and the generations to come. Dee Devlin enjoys the fruit of her labor, she was Conor's rock and now that Conor is a global superstar, Dee Devlin does not have to work low-wage jobs.
Dee Devlin is the personal advisor and financier of The Notorious one. She goes above and beyond to make sure Conor's training and his team are in the right place. Despite the busy life of a power couple, Conor and Dee have managed to sustain a quality family life with their children.
READ MORE- Conor McGregor Controversies
She has two kids with Conor McGregor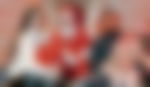 Conor McGregor made history when he became the first-ever 2-division champion in UFC history. However, maybe that was not the biggest news for Conor McGregor. In the post-fight press conference, Conor announced that he, along with Devlin, was welcoming a baby into their family. Conor announced:
"I'm going to be a daddy early next year, I'm crapping my jocks! It's going to mess with my head. I just want to have this baby and take some time.
"I've got a family now, so I want ownership. I want an equal share. Bring me in on this for real. Make me an owner. I need to be set for life."
And in May 2017, the McGregor family welcome a baby boy who was named after his father, Conor Jack McGregor Jr. And in January 2019, Conor would shock his fans by announcing the news of a baby daughter.
READ MORE- Stories behind Conor's Tattoos
Conor and Dee: Some evergreen moments
Providing feedback will help us make your experience better.
Enjoyed Your Read? Let us know how likely you are to recommend EssentiallySports to your friends!
Conor and Dee have been through it all. They have seen the lowest of lows and the highest of highs. But the couple has shared some special moments inside the octagon.
One of those moments is when Conor McGregor became the interim featherweight champion by beating Chad Mendes. Emotions flooded the arena as the Irish crowd blew the roof off for their favorite fighter. Both Dee Devlin and Conor McGregor burst into tears as they hugged each other in the octagon.
Something similar was seen when Conor McGregor dethroned Jose Aldo to become the undisputed featherweight champion of the world. And who can forget Dee Devlin comforting Conor after he faced a shocking defeat to Nate Diaz in a highly anticipated fight?
ADVERTISEMENT
Article continues below this ad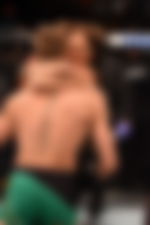 Dee Devlin: An internet sensation
Along with the meteoric rise of Conor McGregor, Dee Devlin also became a center of attraction in the MMA community. With over 50k followers on Twitter and over 1.6 million followers on Instagram, she is quite the internet sensation.
ADVERTISEMENT
Article continues below this ad
Conor McGregor has been the center of countless controversies, he has achieved many unprecedented feats in MMA. He has also seen some heartbreaking losses inside the octagon.
However, through all the ups and downs, Dee Devlin has bere there for the Irishman, cheering for him and supporting him. Now that Conor McGregor looks to climb the mountain again, it is safe to assume that he won't be alone on that journey.