UFC 247: Dominick Reyes Earned Jon Jones' Respect After a Five Round War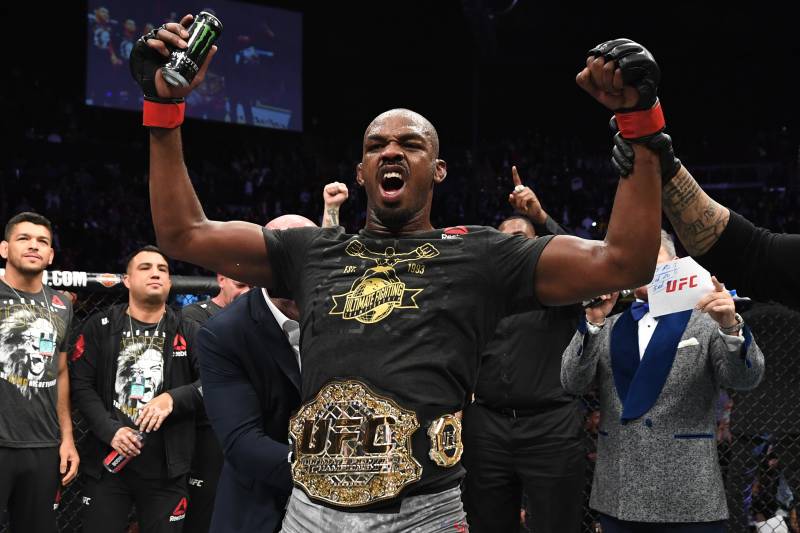 UFC 247 was an absolute thriller. Valentina Shevchenko picked up an impressive KO victory against Katyln Chookagian in what felt like a one sided fight as long as it lasted. She took her time, and managed to land several significant strikes throughout the fight. Valentina Schevchenko picked up a third round victory via TKO to successfully defend her Women Flyweight title. With the victory, Valentina has established herself as one of the greatest women mixed martial artists of all time. Add to that list, Jon Jones picked up his 18th straight victory at the light heavyweight division, after a close decision victory over Dominick Reyes.
"That fifth-round won me the fight" – @JonnyBones#UFC247 pic.twitter.com/YVkSpK2x45

— UFC on BT Sport (@btsportufc) February 9, 2020
Jones defends the UFC gold with an impressive victory
In the main event of UFC 247, Jon Jones took on an undefeated Dominick Reyes for the light heavyweight championship. After a brilliant first round where Reyes rocked Jones after connecting several significant punches. Reyes took the charge in the first round, and paved way for a scintillating five round war. Reyes looked like a more improved fighter inside the octagon, taking damage and out-rightly sending some back at the champion. He also made good use of his lethal left hand, as he connected several punches throughout the five rounds of the fight. He also showed impeccable striking and the fans witnessed a kickboxing affair between two of the best in the division.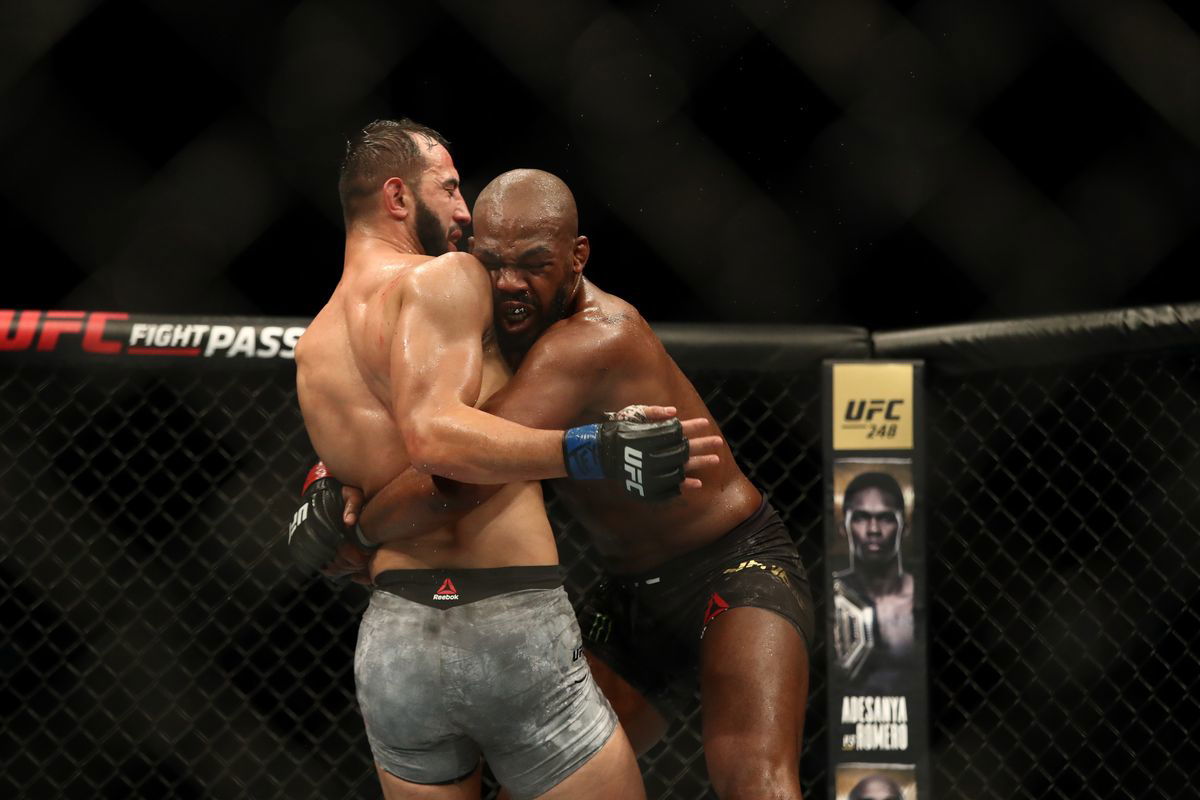 However, it fell apart for Dominick Reyes, at least in the judges scorecards when he failed to control the pace of the game. Jon Jones despite getting significantly attacked, managed several take-downs in the last three rounds of the fight. He took complete control of the octagon and managed to pressure Reyes throughout the five rounds. In the process, he also brought damage with vicious body shots and a high kick and punches. Jones outclassed Reyes in terms of cardio, and octagon control. However, the unofficial scorecard predicted Reyes as the eventual winner with more significant strikes and strike difference in the first three rounds. Be that as it may, Jones picked up a unanimous decision victory in the judges' scorecards and successfully defended his UFC gold. However, one judge scored the fight 49-46, giving 4 rounds to Jones and that's came out as a shocker.
Dominick Reyes earns Jon Jones' respect
Dominick Reyes earned Jon Jones' respect after a classic fight ✊#UFC247

(via @ufc)pic.twitter.com/tGmlmMcMRQ

— Bleacher Report (@BleacherReport) February 9, 2020
After the final decision, Jon Jones praised Dominick Reyes for an outstanding display inside the octagon. In the post-match interview, he took time to appreciate the challenge brought upon by Reyes and took notice of Reyes' credibility going forward.
"Yes, Dominick did a tremendous job. Dominick, you have totally earned my respect, man."
Continue the conversation on the app, join other MMA fans on MMA Fans App
Nikhil Chauhan
I low-key like Dana White and his decisions, but that doesn't mean I am not a fan of super fights. Always up for a chat related to UFC, I am a passionate filmmaker.