UFC 247 Jon Jones vs Dominick Reyes Fight Prediction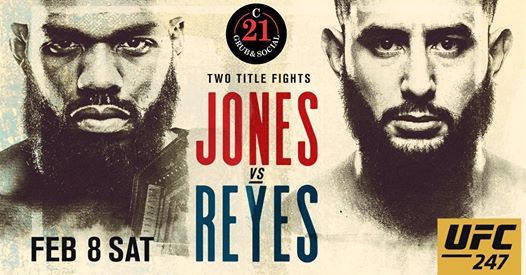 UFC 247 promises the fans every bit of the nail-biting experiences it is known to give out. With two of the best fighters of the light heavyweight category, both undefeated in the octagon in their careers so far, the showdown Jon Jones vs Dominick Reyes promises to be a completely fresh, new, and exhilarating experience. While the two-time undisputed champion's scorecard does show a loss by disqualification and another No Contest, the pound-for-pound king, Jon has to date not been defeated inside the octagon. Similarly, The Devastator, Reyes has not yet been beaten in the octagon. To add to the sheer excitement caused by unpredictability due to relative similarity in credentials, both fighters display familiar results based on the nature of the outcome, i.e., ratios of wins by KOs to submissions to decisions.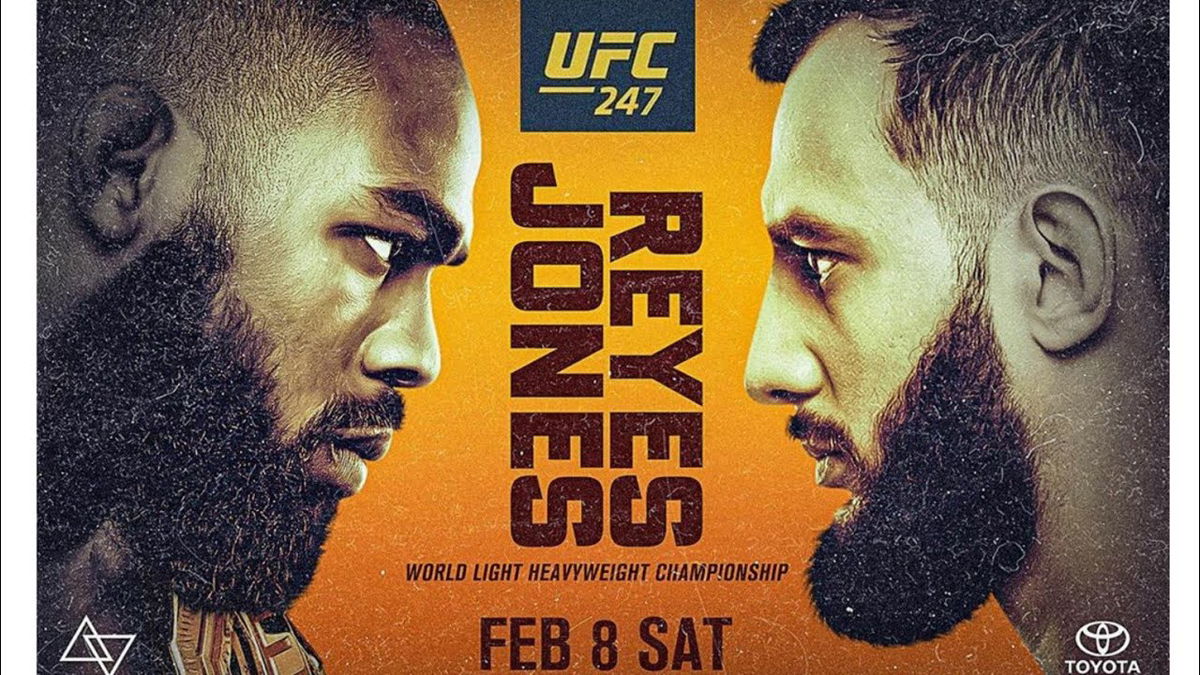 Dominick Reyes vs Jon Jones is going to be a brilliant showdown inside the octagon. Jone has far more experience than Dominick Reyes, who will be competing in his 7th fight inside the UFC octagon. Jones has notable victories against former champions like Daniel Cormier, Quinton Jackson and has defended his title belt a record 9 times inside the octagon. Reyes' height gives him an equal edge against Jones. And the power he generates in his punches is something Jones will try to avoid. If one puts this aside, Jon Jones is both a more efficient striker and wrestler. We expect the champion to defend the gold yet again.
Jon Jones is a challenge like never before for Dominick Reyes
However, one has to note the kind of motivation with which Dominick Reyes will be stepping inside the octagon. He remains undefeated and is coming off a scintillating KO victory against former middleweight champion, Chris Weidman. He has multiple first-round finishes and is an equally efficient striker. Reyes is brilliant at creating angles for his shots and moves a lot inside the octagon. That can help him in overcoming the reach disadvantage, that he will be going with at UFC 247. But it won't be that easy for Dominick Reyes to get past Jon Jones.
Jones is incredibly aware of his strengths and weaknesses. He makes use of his reach advantage and pressures the opponent into playing his game. He has revealed in the past that he likes to keep the fighter away from the hitting range. Who doesn't? However, the criticism towards unintentional eye pokes has resulted in a lot of heat from fans of other fighters. Reyes will not only have to overcome Jones' massive reach advantage, but also his ground game where he has out-wrestled former champion Daniel Cormier twice.

We are going with Jon Jones via decision. It can be a surprise submission win as well.
Winner: Jon Jones
Continue the conversation on the app, join other MMA fans on MMA Fans App
Nikhil Chauhan
I low-key like Dana White and his decisions, but that doesn't mean I am not a fan of super fights. Always up for a chat related to UFC, I am a passionate filmmaker.