Ben Askren Gives Advice To Dana White As UFC 249 Hangs By A Thread
Published 03/19/2020, 1:19 PM EDT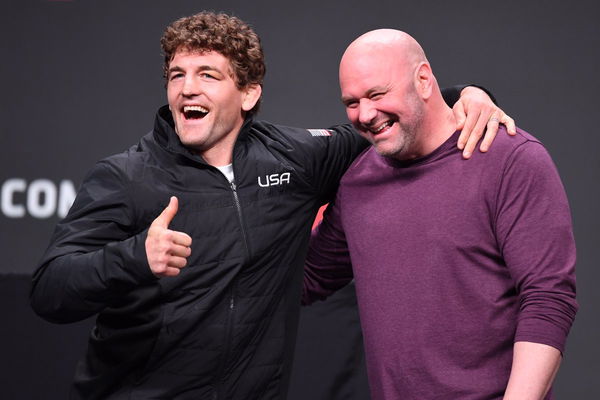 ---
---
UFC confirms that the much-awaited and highly elusive fight between Khabib Nurmagomedov and Tony Ferguson will take place in April. Ben Askren has come out in an interview with Submission Radio with advice for UFC President Dana White.
ADVERTISEMENT
Article continues below this ad
While in conversation with Kacper Rosolowski and Denis Shkuratov, Funky doubles down on ideas to ensure that UFC 249 takes place. In addition, he says all the fans need is the two fighters to take on each other. In other words, Askren asks Dana White to do away with the undercard, because the excitement to watch the main event is what has kept this fight alive.
As a response to the Coronavirus threat, the American Federal Government is looking to promote social distancing. As a result of which they have issued a mandate limiting public gatherings to no more than 10 people. Adhering to this mandate Askren suggests that the fight can easily take place with less than 10 people involved.
ADVERTISEMENT
Article continues below this ad
"All we need is Tony and Khabib. We don't need that effing undercard. In America, they're doing 10 people maximum. So you got Tony, Khabib, three judges, the referee, Dana, Bruce Buffer and you have Joe Rogan maybe. Maybe we can make the judges remote, in a remote location and we give them each two coaches or something."- Ben Askren to Submission Radio
Askren adds that the judges need not necessarily be at the location. They can be viewing the bout in a remote location. Team members from either side could accompany the judges. Askren is sure there is a way to pull the fight off while limiting human interaction to less than 10 people.
Ben Askren Gives His Verdict On Khabib Nurmagomeov v Tony Ferguson
ADVERTISEMENT
Article continues below this ad
Askren responds to the question of who he thinks would emerge victorious between Khabib Nurmagomedov and Tony Ferguson, very candidly, by saying that he does not know and that is what makes the fight so exciting.
"It's two guys who are really good at what they do. And if you were to design a fighter to beat the other person, that's what you would design them to do. So I think it's going to be really really fascinating"- Ben Askren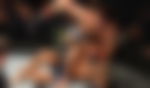 ADVERTISEMENT
Article continues below this ad
When asked about Tony's performance if Khabib were to take him to ground, Askren feels Khabib can deal a lot of damage on the ground, being proficient in the art of ground-and-pound. However, Ferguson's creativity and versatility may prove to be a handy weapon against someone like Khabib.