"This Is a Very Big Excuse for Haters" – Khabib Nurmagomedov Taunts Tony Ferguson
Published 03/12/2020, 4:43 PM EDT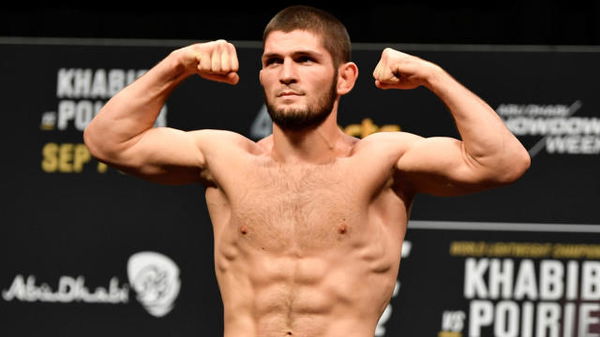 ---
---
Khabib Nurmagomedov vs Tony Ferguson is a fight that has been a long time coming. So long that Tony will be at least 36 years old when he gets to fight the Dagestani for the belt. Khabib thinks that the fact that Tony is slowly ageing away can be used as an excuse if he loses.
ADVERTISEMENT
Article continues below this ad
Khabib sat down with Brett Okamoto of ESPN after the UFC 249 press conference. He discussed various issues at length that majorly revolved around his next opponent. Okamoto asked "The Eagle" if he was worried as his opponent is already 36 years old. The fact that he is fighting a man that may be passed his athletic prime can always raise some eyebrows. However, Khabib seemed composed in answering the question, unlike some of his answers at the press conference.
"I am not worried. But I understand this is a very big excuse for people. They're gonna say 'Oh if they fight four-five years before, it would have been interesting'. This is a very big excuse for haters, for his fans and him"
ADVERTISEMENT
Article continues below this ad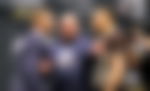 Khabib Nurmagomedov compares people's hypocrisy before and after his fights
ADVERTISEMENT
Article continues below this ad
Despite being undefeated, Khabib has not always been conceived as invincible. Despite his unblemished resume, people have always given his opponents their fair bit of chance. However, he thinks that the same people are well versed in finding excuses after he defeats his opponents. He believes the same will happen with Khabib Nurmagomedov.
"When I fight with someone, every time before the fight people talk that this is going to be a challenge. But after the fight they are like, 'It's okay. We know Khabib took him down and dominated him.' Everybody then says that they knew beforehand that Khabib will beat him. But right now they are talking that Tony Ferguson can win or Khabib can win. But what are they gonna say after the fight when I smash him."
Khabib is rightful in his criticism of the UFC fans. He has been one of the most dominant champions in the history of the organisation. However, that has never really translated into appreciation from the fans. One of the biggest reason for this is his wrestling heavy style of fighting.
ADVERTISEMENT
Article continues below this ad
Khabib and Tony will square off at UFC 249 in April. The event is now highly uncertain due to Coronavirus taking its toll on all major sporting events. UFC Columbus and UFC Brasilia have, reportedly, suffered the brunt due to the outbreak. However, the UFC has not made any official statement.