"You're Gonna Embarrass Yourself Trying to Fight Me" -Dominick Cruz Warns Henry Cejudo Ahead of UFC 249
Published 05/07/2020, 3:10 AM EDT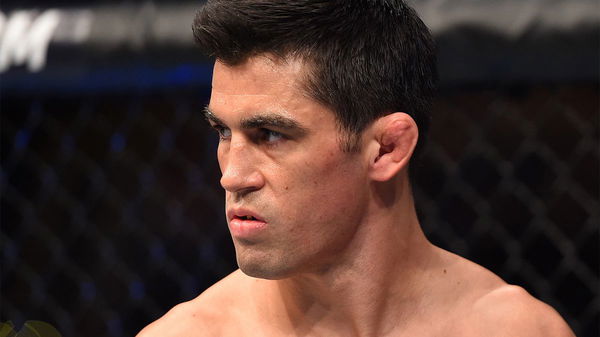 The Bantamweight Championship fight between Henry Cejudo and Dominick Cruz promises to be an entertaining affair. Fans got a teaser of the animosity between the duo on a reporters' conference call. Initially, they stayed civil before 'Triple C' lived up to expectations and launched the first direct verbal assault. 
ADVERTISEMENT
Article continues below this ad
Henry Cejudo- Dominick Cruz fight on a call ahead of UFC 249
The Bantamweight Champion responded to 'The Dominator's comments of belts and gold medals meaning nothing if the one holding them can't make a difference. He also declared his intentions of going for a quick finish, thereby echoing his comments of the former Champion being brittle. 
ADVERTISEMENT
Article continues below this ad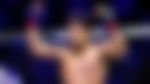 The Messenger said, "you better start collecting unemployment checks because I'm taking your ass out. Dominique! You know I'm the real deal. You know I'm coming and you ain't getting past three rounds." 
The challenger mocked 'Triple C's short stature and promised to show him the difference real quick. 
"Yeah, okay. You're short, I know that. I know that you're gonna have a hard time finding me, little man. When you're in there missing, you're gonna find out real quick the difference, and the amount of rounds that I've got in there over you. I've got hours in there over you, little man. You're a wrestler. I'm about to prove that and expose you real quick."
ADVERTISEMENT
Article continues below this ad
Triple C replied, "make sure you don't break princess. Just make sure to make it on May 9th." 
He went on to flaunt his titles which 'The Dominator' was quick to pounce on, saying, "there you go flaunting your credentials again but none of those mean anything as they don't make a difference for anybody but except yourself." 
The challenger went on to advertise his title fights and cumulative reigns, which are more than 'Triple C's. Subsequently, 'The Messenger' mockingly dared his opponent to prove it to him on May 9th as that will be the day he serves the "goat."
ADVERTISEMENT
Article continues below this ad
Not one to take it lying down, 'The Dominator' lashed out, saying, "I don't have anything to prove. I'm just going to beat it out of you. You're gonna embarrass yourself trying to fight me." 
The back and forth went on, but it establishes one thing. Both fighters are set on dismantling the other at UFC 249. Whose side are you on?