"I Love Knocking People Out"-Sean O'Malley Sends A Message After Classy Knockout At UFC 250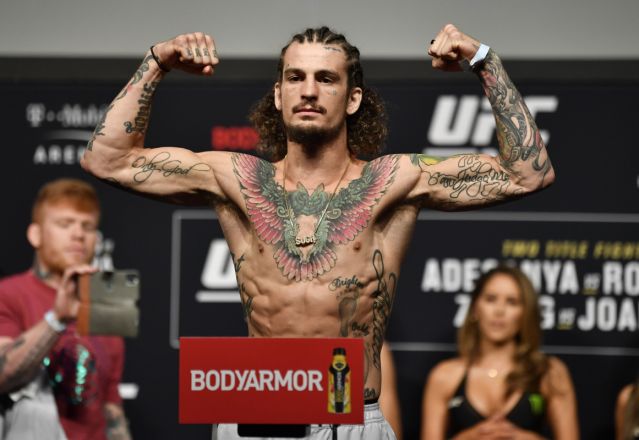 Sean O'Malley continued tearing through the UFC's Bantamweight division after Knocking out Eddie Wineland at UFC 250. The Sugar Show returned to the cage for the second time this year. After a long layoff due to possible doping violations, O'Malley was cleared to fight and has looked better than ever.
Sugar Sean stopped Wineland in under two minutes of the very first round. This victory put O'Malley at a 12-0 professional record and his future in the division seems bright.
THE WALK OFF KO FOR THE SUGA SHOW 😮 #UFC250 pic.twitter.com/JLmsnfGadr

— ESPN MMA (@espnmma) June 7, 2020
He went out of his way to make the statement that he was no longer just a prospect within the company. He was clear that given his new skills and experience he was on his way to becoming a contender. Not to mention his time away from the cage has seemingly helped O'Malley improve.
With a doubt, after a powerful performance like this one, it is hard to deny Sean O'Malley any longer.
Speaking post-fight at a scrum, Sean O'Malley went on to share his thoughts on his recent victory.
Sean O'Malley post-fight thoughts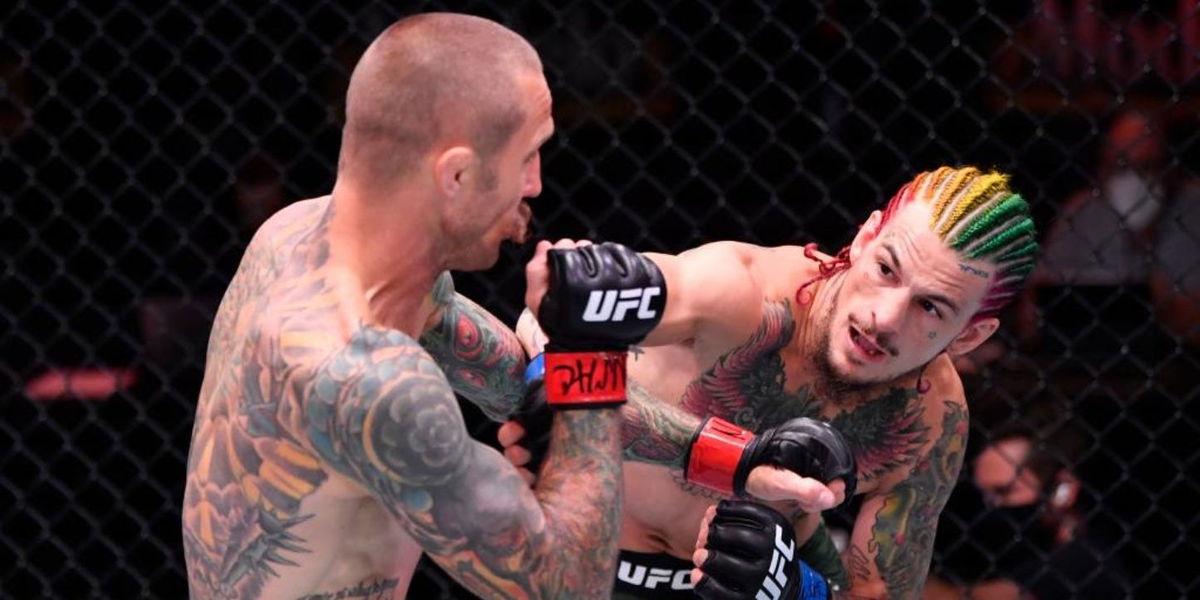 "It was a matter of minutes from the beginning of the bell, It was a matter of time before I cracked him with something. I was longer than him and it's not always who's longer but when you're as fast as I am and as accurate as I am, I am going to land first".
"I'm going to land early. I landed on the button"-Sean O'Malley.
Not to mention O'Malley's walk-off KO has been doing the rounds on Twitter. Not since heavyweight Mark Hunt has anyone pulled off such an effortless walk away finish.
"I want to knock people out. I love knocking people out. I've been knocking people out since I was 16. My jiu-jitsu is a secret weapon, we're gonna continue to work on it and it's only going to get better", O'Malley continued to say.
After strong performances from Sean O'Malley, his place in the Bantamweight division's elite is all undoubtedly secured. His every move will be closely monitored by MMA fans world-over.
Continue the conversation on the app, join other MMA fans on MMA Fans App