The fans are still trying to get over the fact that they might not see the Khabib Nurmagomedov vs Tony Ferguson at UFC 249. However, there is yet another unpleasant news for the fight fans as Valentina Shevchenko pulls out of her next title defense against Joanne Calderwood.
The UFC flyweight champion, Valentina Shevchenko was scheduled to take on ranked number 3, Joanne Calderwood at UFC 251. 
Valentina Shevchenko vs Joanne Calderwood on hold
In a recent interview with MMAFighting, Calderwood gave an update on his upcoming title fight. Calderwood said:
"We got word last week that it's going to get pushed back. Not because of this whole (coronavirus pandemic), but something on her end. I'm not sure if I'm supposed to say that, but we know for sure that it's not going to be on June 6. I don't know, I'm not sure what happened or what's what, but it's been pushed back. It could be a blessing in disguise."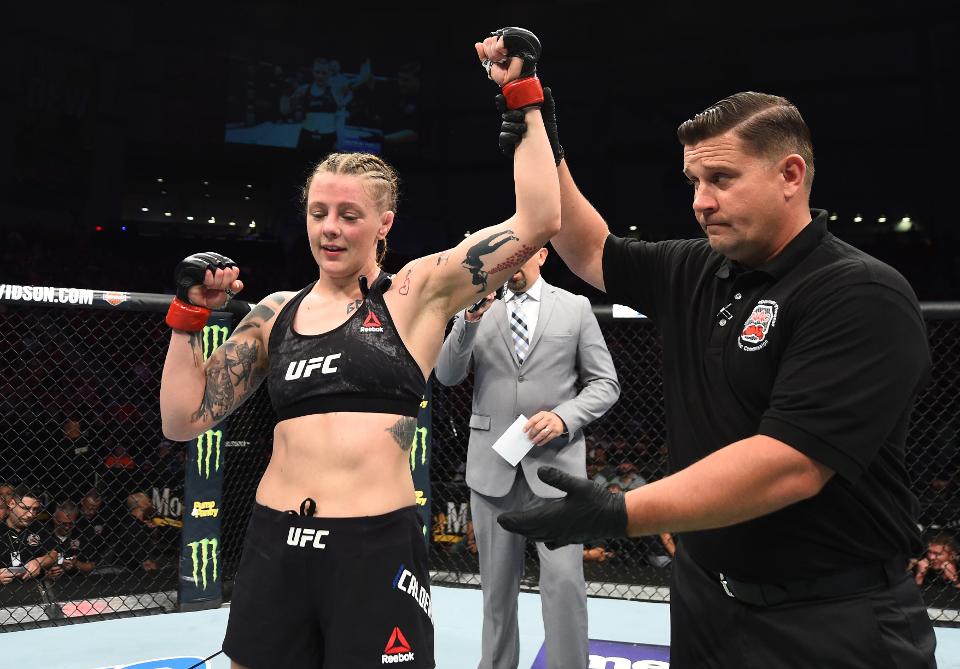 This was a huge opportunity for Calderwood as she finally got her shot at the UFC title. However, she is staying positive even after the fight is not taking place on the scheduled date. She is also hopeful that the fight will be postponed to July or August. Calderwood is trying to make the best out of this as she says:
"Right now, I'm enjoying the one-to-one. I just feel like all this is happening and I'm just going to take the best out of this situation. We were planning to go two weeks before and I think it's 24 hours flying time, so you're talking two days of travel, but I love Australia so I wasn't going to complain about that,".
Valentina Shevchenko last defended her title against Katlyn Chookagian in the co-main event of UFC 247. She dominated Chookagain and picked up a TKO victory to add yet another title defense to her resume.
Meanwhile, since her comeback to flyweight Joanne Calderwood has won 3 fights including a win over Andrea Lee at UFC 242.
Continue the conversation on Telegram, join other MMA fans on MMA Fans Group