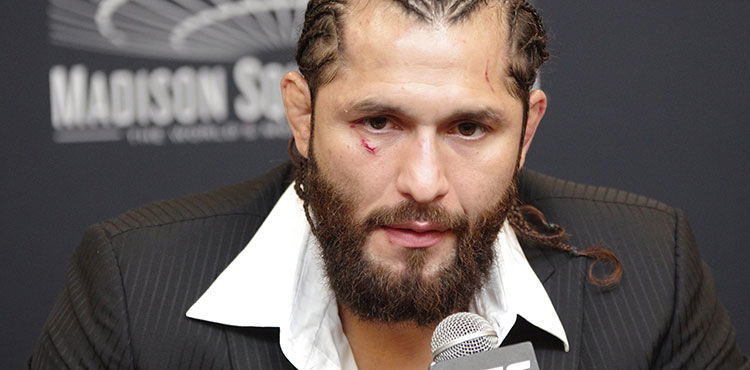 When Jorge Masvidal stepped in as a short-notice replacement for Gilbert Burns, fans all over lauded him. However, beating an opponent who has run riot in the division would prove to be too tough an ask for the veteran fighter. 'Gamebred' came out swinging and even led on strikes in the first round. 
However, in the next 4 rounds, he fell victim to holds, foot stomps, thigh shots, and took numerous blows to his midsection. Masvidal displayed toughness and resilience throughout and in defeat he exhibited absolute class.
In the post-fight media interactions, the BMF Champion refused to make excuses. Instead, he acknowledged that he finished 2nd best on the night. Masvidal said, "Hate coming up short, am not gonna make excuses gotta hand it to him, he was the better man tonight."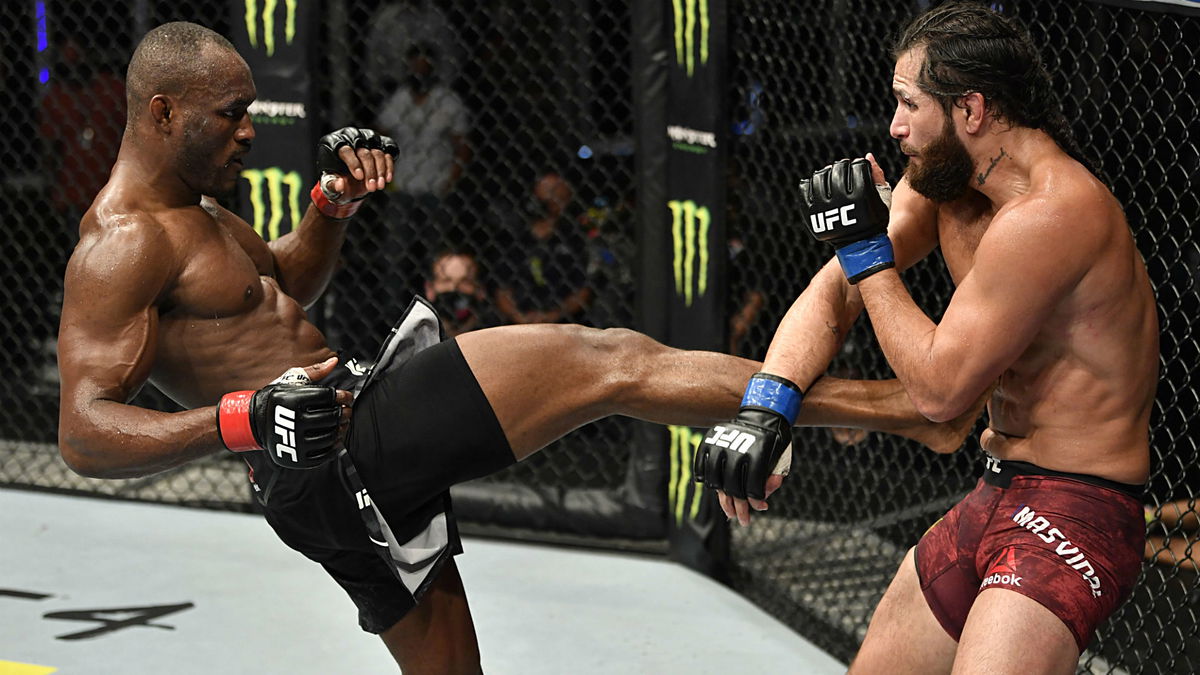 Following this, the fighter shed light on his insane 20+ pound weight cut in just 6 days to meet the championship requirements. However, Masvidal did imply that he would like to fight 'The Nigerian Nightmare' once more.  
He said, "Weight cut was tough like everybody knows I had a little weight to cut, but I'm not gonna sit here and make excuses. He won, I gambled a dice on myself, I knew I didn't have the greatest gas tank coming in. But I'm still a dangerous man. So hats off to him and we'll do it again."
Jorge Masvidal says he will sit back and evaluate
When probed about when he would return, the 3rd ranked Welterweight fighter revealed that he sit back and evaluate. He added that if he takes a fight he will be in shape and will ensure that he doesn't have to drop a lot of weight.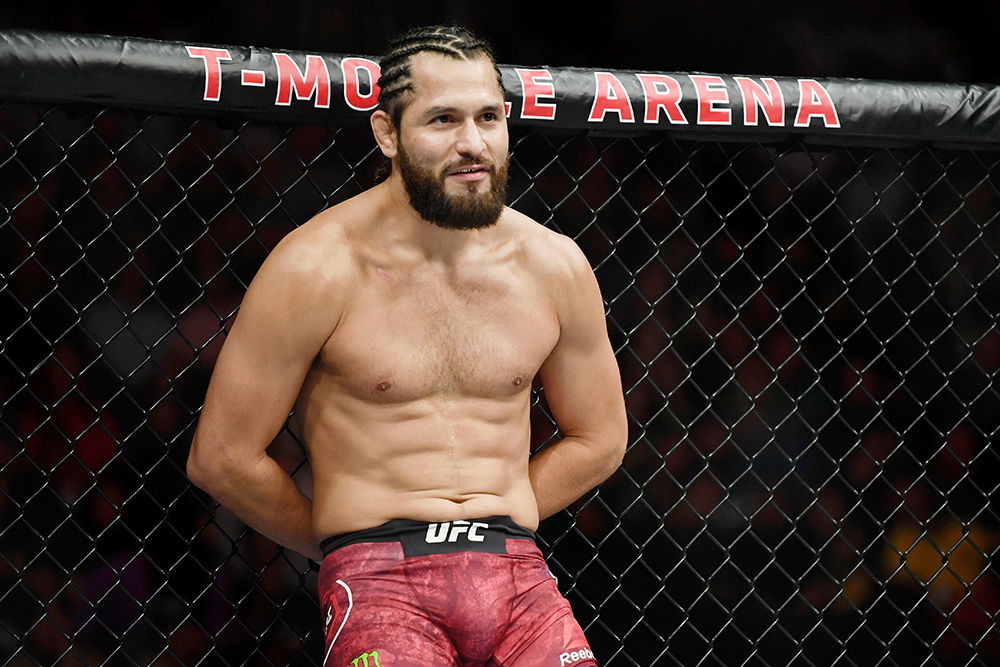 "Definitely gonna sit back and evaluate. Ever since I've moved up to 170 I haven't had to cut weight more than 8-9 pounds. And it's something that when I left 155 I told myself I wouldn't be doing. For the next fight, I'll make sure I'm back on schedule, I've got barely any weight to cut and I'll be feeling great whoever the opponents is. I don't know if I'll be coming back at the end of the year or early next year."
Despite not knowing the date of his return, 'Gamebred' knows exactly what he wants the result to be. It seems as though he does not want 2019 to be an anomaly.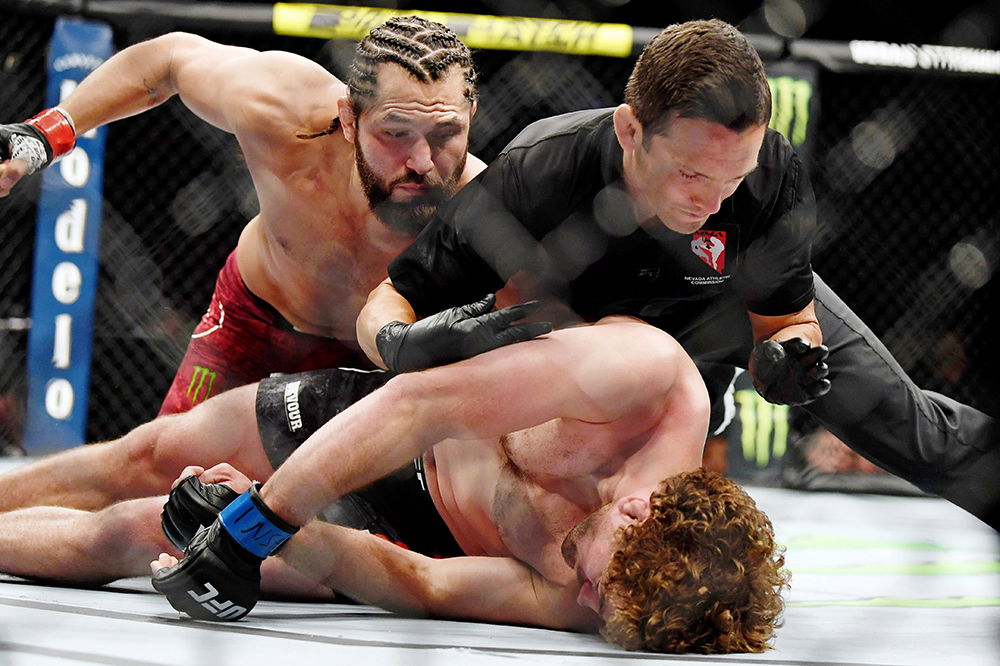 "Whoever it is next year I wanna just come back and get a stoppage, be in peak shape and have a 6 pack when I get out there look right you know?"
Despite all this, he is still remorseful about his performance. However, he believes that he showed his opponent that he is no journeyman. He said, "I'll be back, he knows that I'm no pushover. I just feel like I let a lot of people down man. It's a s***ty performance."
What do you make of Jorge Masvidal's comments following his UFC 251 defeat?
"I'm Not Gonna Stop Until I Get That Belt" – Jorge Masvidal Sends a Message After Loss to Kamaru Usman
Continue the conversation on the app, join other MMA fans on MMA Fans App