WATCH: Amanda Ribas Destroys Paige VanZant With Brapper Armbar Submission at UFC 251
Published 07/11/2020, 11:10 PM EDT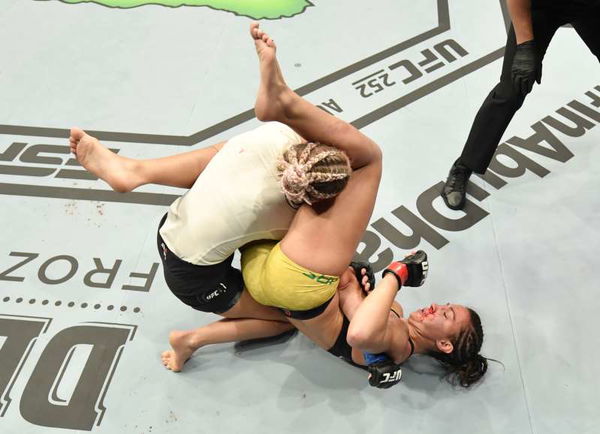 ---
---
After 8 fights, fans finally got treated to the highly anticipated main card of UFC 251. The first fight featured a clash between the rampaging Amanda Ribas and a returning contender Paige VanZant. Unfortunately for fans who wanted a longer fight, it ended quickly (141 seconds) and in dominant fashion. 
ADVERTISEMENT
Article continues below this ad
Amanda Ribas secures a dominant victory at UFC 251
Ribas locked a clinch, landed knees, and then took '12 gauge' down. The Brazilian opened up a cut too as she tried to lock in a submission.' PVZ' managed to delay only for a while, but as she tried to use the cage to break free, Ribas latched on and locked on a brapper armbar on her fallen opponent. 
ADVERTISEMENT
Article continues below this ad
At this point, 'PVZ' tried to wriggle out, but Ribas maneuvered into a better position as VanZant tapped with just 2:21 on the clock in the first round. Following the fight, the victor displayed a heartening sign of sportsmanship and embraced her opponent before exulting in her victory. It took her professional win tally to double digits.
As a result of her win, Ribas continued her undefeated streak in the UFC. She is now 4-0 since resuming her career in the company following a 2-year doping sanction. The 14th ranked Strawweight claimed wins over Emily Whitmire, Mackenzie Dern, and Randa Markos before moving up a division. 
In VanZant she came up against an opponent who had struggled with injuries and just emerged victorious from one of her three previous fights. This came in her previous encounter against Rachael Ostovich before injuries blighted her career. Before the match in January 2019, 'PVZ' fell to Jessica Rose-Clark and Michelle Waterson. 
ADVERTISEMENT
Article continues below this ad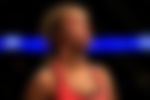 Considering that this was '12 gauge's final fight on her current UFC contract it will be interesting to see if she re-signs. Many believe she may move to Bellator and join her husband Austin Vanderford.
Meanwhile, Ribas has made a good start to life in another division. The win will give her the confidence to continue in Flyweight too and seek to establish herself as a contender.
ADVERTISEMENT
Article continues below this ad
What did you make of Amanda Ribas' dominant display in the first main card fight on UFC 251 at Fight Island?