As Daniel Cormier heads into the 'final' fight of his career, reports suggest that his fight with Stipe Miocic might not be final, after all.
The 41-year-old will head in for the conclusion of his trilogy with 'Stone Cold' this Saturday. In what is going to be the decider of the Heavyweight GOAT, both fighters are looking to give their all to become the legends in MMA history.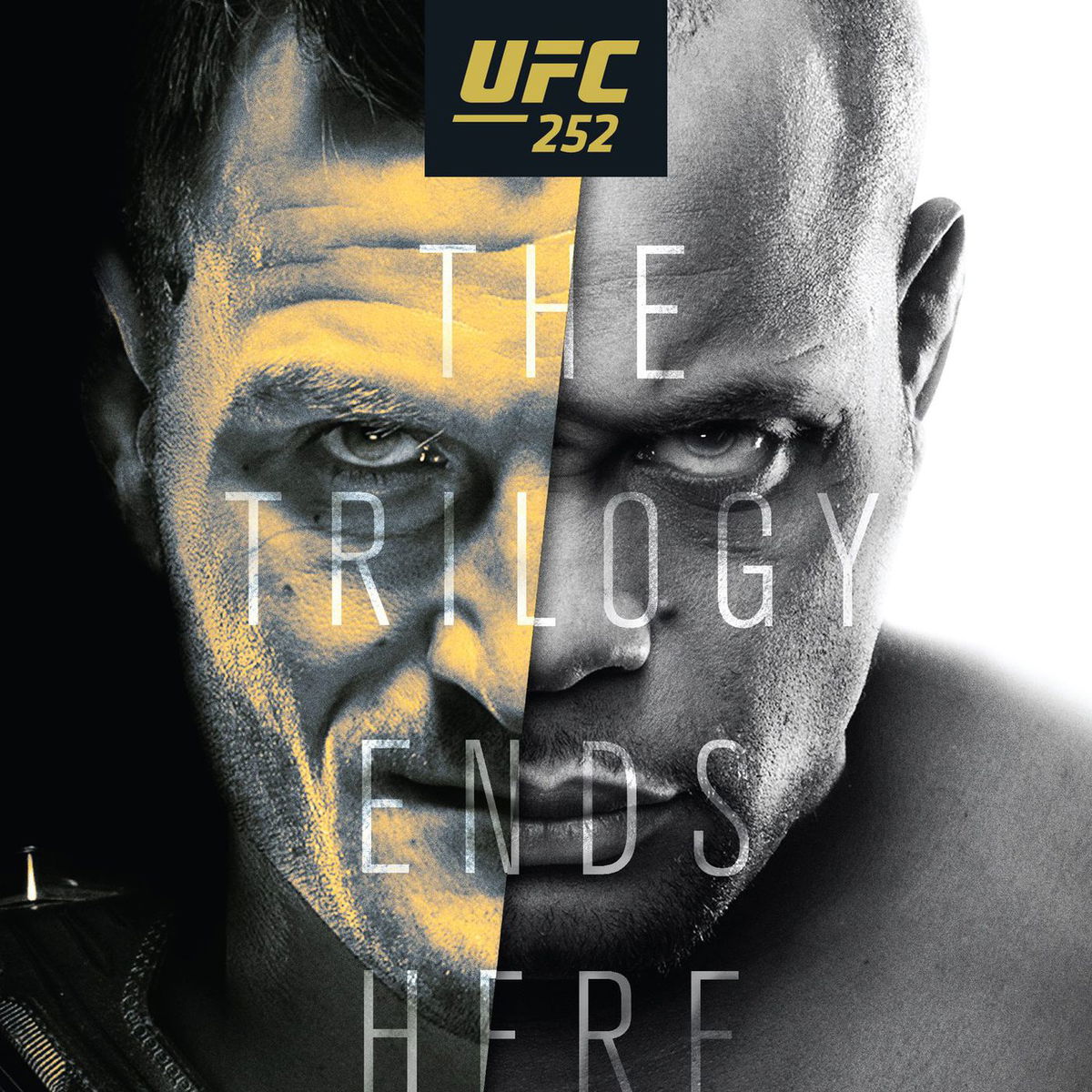 However, according to DC's coach, the next fight for the winner of DC vs Miocic promises to be even bigger. Javier Mendez believes that the winner of the bout on Saturday will next face Jon 'Bones' Jones in a cross-weight super clash. This, he believes, will come because Jones has been aching to jump to Heavyweight for quite some time now.
Furthermore, Jones is already considered the GOAT. Thus, going up to fight the brand new Heavyweight GOAT will most definitely a fight to remember.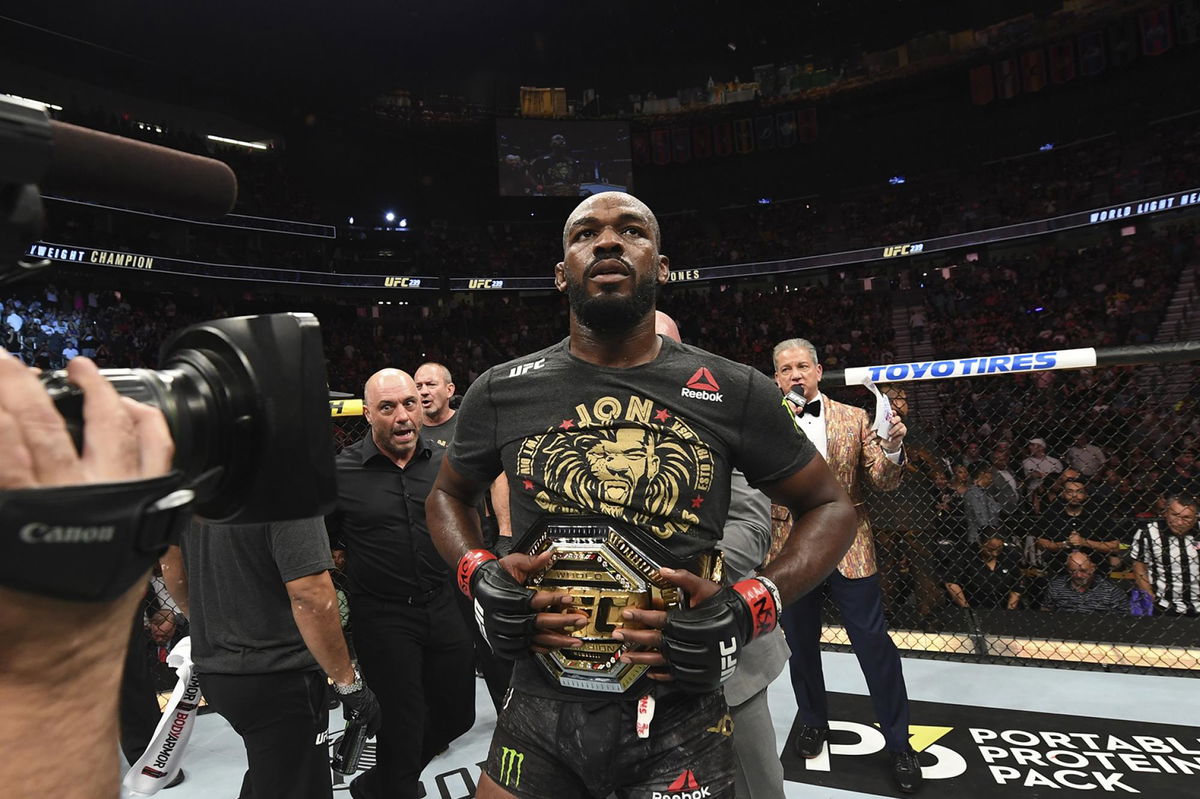 Even DC has said that he would come out of retirement for the Jones trilogy. But, even if the fight does happen, will DC be able to finally beat his greatest rival?
Will Daniel Cormier be able to outshine Jon Jones at Heavyweight?
Jon Jones and Daniel Cormier have met in the Octagon twice before. On both occasions, Jones proved why he holds the title of GOAT.
'Bones brings along with him stylistic adaptability like no one else. In fact, he always looks to dominate fighters in their own preferred style of fighting.
This is what we saw in their first outing back in 2015. After a grueling stand-up war, Jones began taking DC down towards the end of the fight.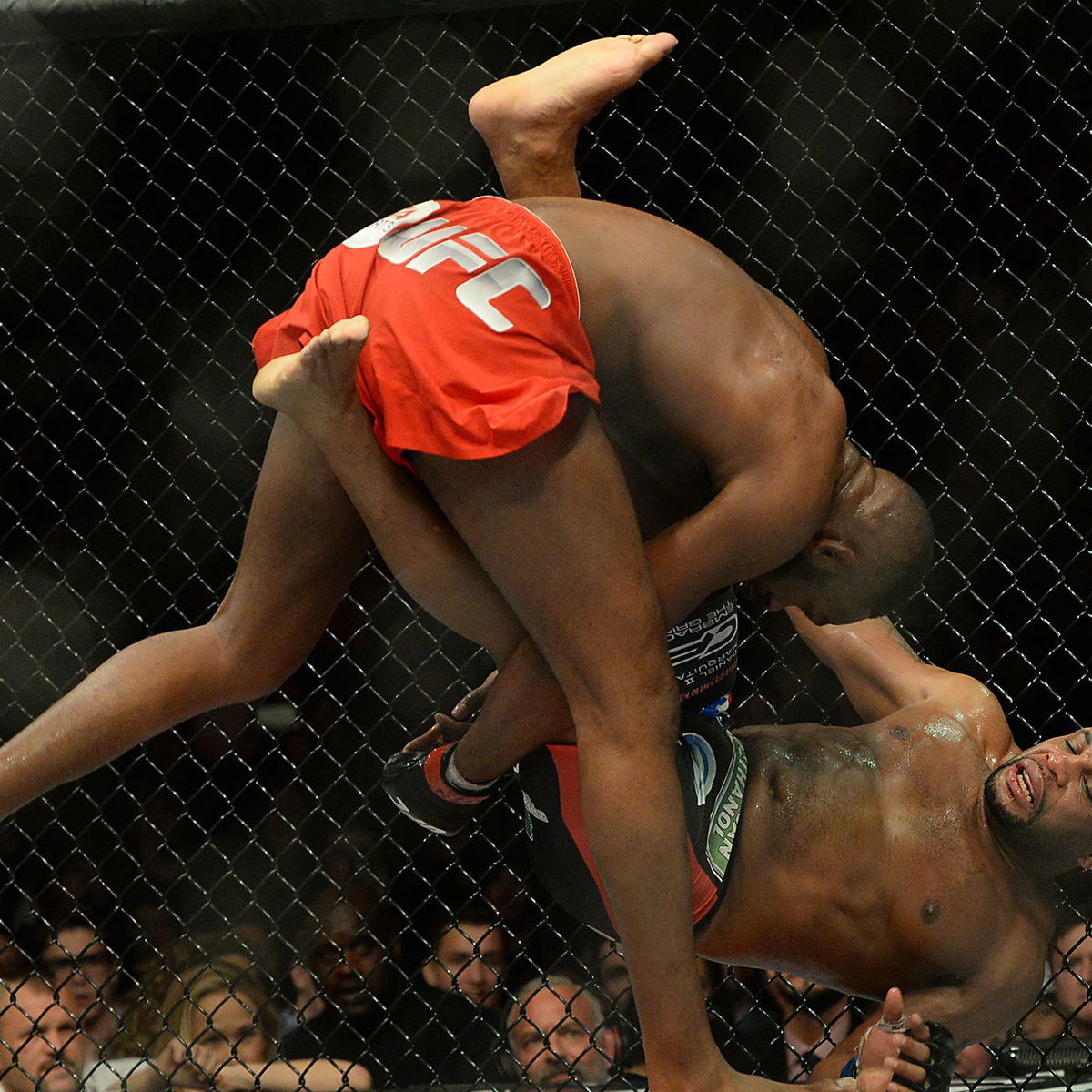 In both the fights, we saw that Jones was savvy of the techniques Cormier uses to close the distance with bigger rivals. And this is the best example of Jones' tactical soundness.
He was aware of DC's strategy of clinching and dirty boxing, for which he thoroughly prepared himself. Furthermore, he was also wary of Cormier's inkling to rush into takedowns. Therefore, he stayed low and quick on his feet. Something that requires a lot of practice for a 6'4″ giant. Moreover, he seemed to have a sort of elbow lock to block Cormier's clinches and not let them progress from the initial grappling stage.
With that said, DC obviously gave Jones a run for his money. Especially in the first fight, until he gassed out. Nevertheless, Jones ultimately has a more vast arsenal. His swift striking with the most extreme ranges, smooth transitions, and presence of mind inside the Octagon is what makes him the king.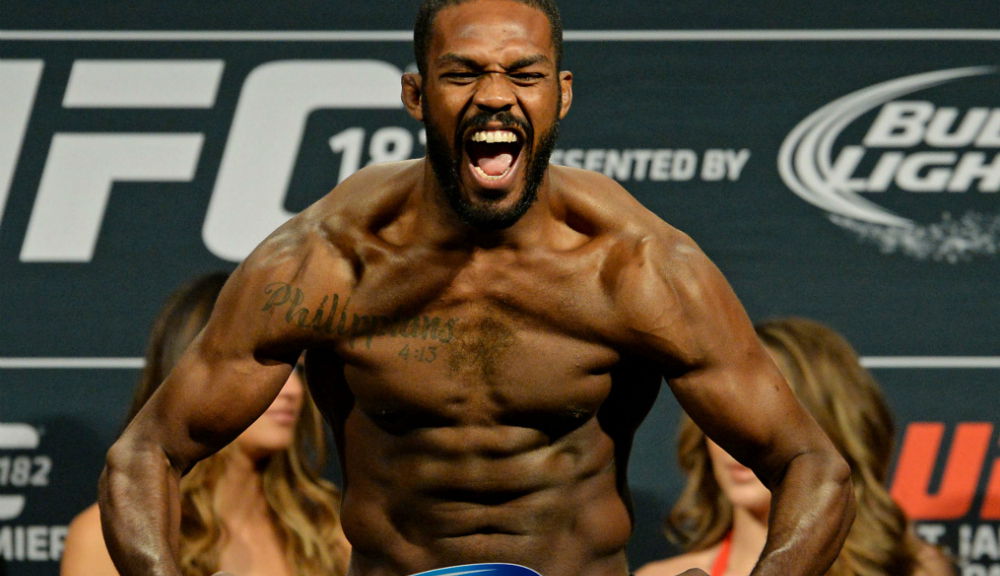 Yet, whether he will be able to carry all his weapons along with himself on his way to the 'Big Boys' is definitely a thought that requires pondering.
Will Jon Jones be able to perform at Heavyweight?
Jon Jones' shift up to Heavyweight has been an inevitable occurring. Every single MMA fan has been waiting to see if Jones can wipe out the Heavyweight division as he did Light Heavyweight. After all, the ferocity of Heavyweights brings in a whole new dynamic. Whether Jones can match that power while keeping all his other attributes like speed and maneuverability is a mystery.
Nevertheless, Jones himself feels confident about his move up. But to target the question: Can DC beat Jones at Heavyweight?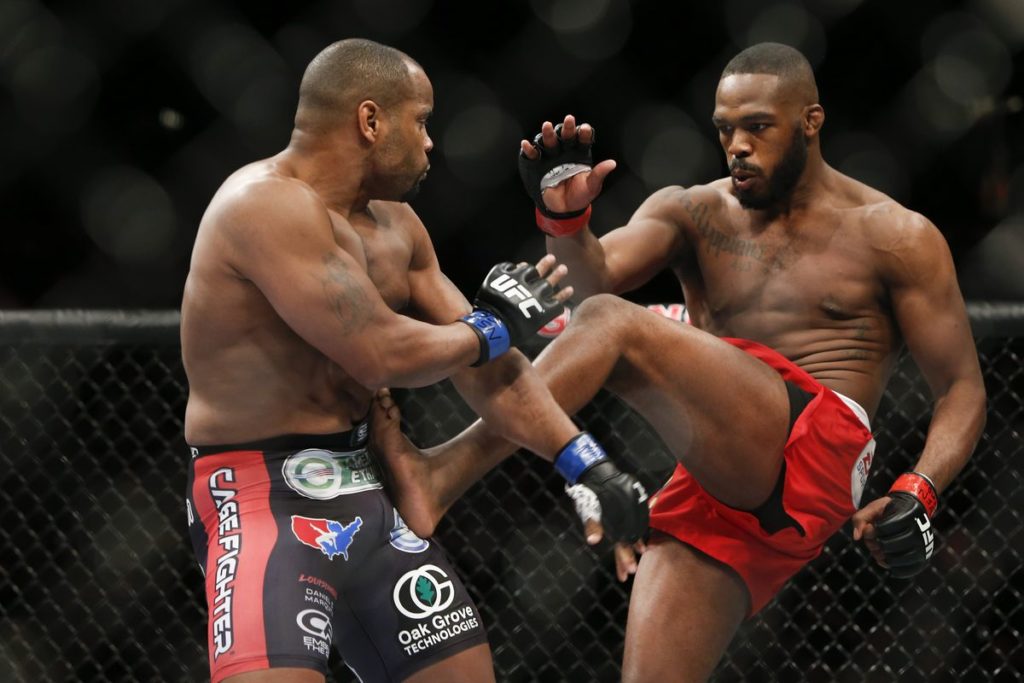 For starters, DC is right in his element. The division where he has always belonged. Therefore, his overall comfort with his own weight will play a huge role in his hypothetical fight with Jones.
However, Jones had started preparing for his move up to Heavyweight months ago. He has been posting workout videos, lifting heavy weights, and pushing his limits every other day with a rigorous regimen for many days.
How does Jon Jones' training provide him with the edge over Daniel Cormier?
A clear hint that this training is for his move to the Heavyweight division came through his coach, Garrett Gonzalez. He recently posted a photo, in the caption of which he wrote that he was leaning Jones down before bulking him up for his move up to Heavyweight.
Therefore, Jones definitely is looking to maintain his speed and conditioning. With the added bulk and extra power, he might just be more dangerous for the Heavyweights than he is for the Light Heavyweights.
On the other hand, while DC manages to fare better at Heavyweight, the added weight takes its toll on his durability. As we have seen in his fights to date, he feels dizzy in the championship rounds, although he keeps going due to his lion-hearted grit and determination.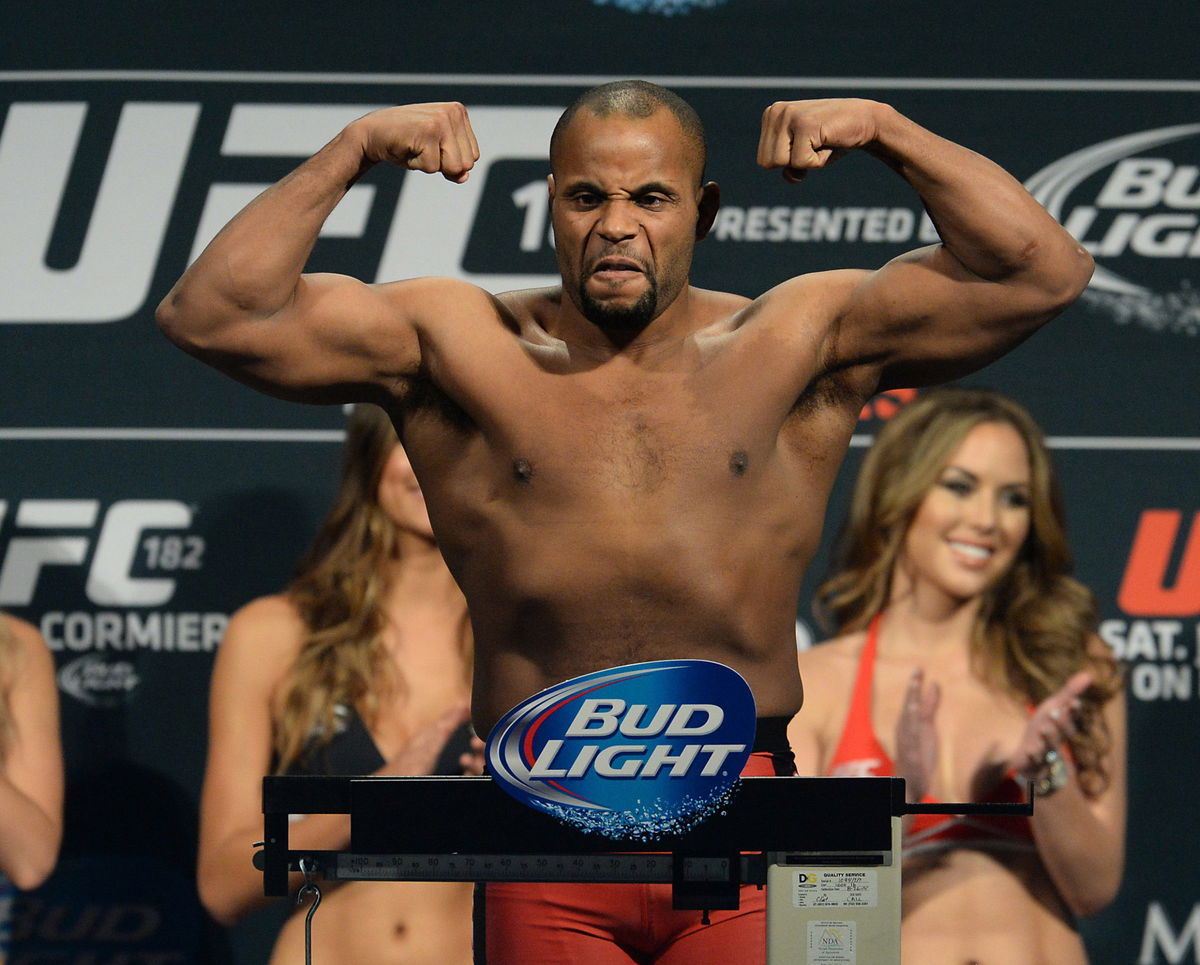 However, his history with Jones inside the Octagon provides his opponent with enough knowledge about him. And even though he still makes fighters much younger to him, like amateurs, Jones may prove to be much more dangerous.
DC's age will most definitely be a defining factor of his performance if he fights Jon Jones again. Therefore, a conclusion to the trilogy may not end in Cormier's favor. All said and done. He certainly has a knack for some great trilogies!
How do you think a trilogy fight between DC and Jones will pan out at Heavyweight? Let us know in the comments section!