Daniel Cormier Says He Cannot Block Stipe Miocic's Body Shots
Published 08/14/2020, 7:59 AM EDT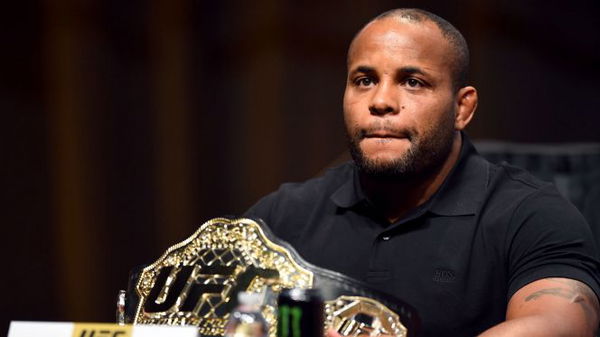 ---
---
The countdown to UFC 252 is underway, and the promotion has returned to the pre-fight press conference after a hiatus. The headlining fight for the card will see Stipe Miocic defend his undisputed strap against rival Daniel Cormier. The two elite fighters are meeting for a third time after going 1-1 in their previous outings in the octagon.
ADVERTISEMENT
Article continues below this ad
The strategy of both fighters has been a largely debated topic of conversation as August 15 draws near. Chiefly, the first two fights were stand-up clinics that played to the strengths of the aforementioned combatants. UFC 241 saw Stipe Miocic make a split-second correction to his game plan.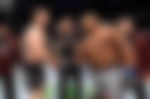 ADVERTISEMENT
Article continues below this ad
In light of these amendments, he would go on to be the first man to stop Daniel Cormier in the heavyweight division. Miocic hammered away 13 well-placed body shots to DC and sapped away his gas tank to earn the finish. The MMA community has been pondering whether the body shots will factor into the rubber match in Vegas.
Daniel Cormier: "It's a fight"
The former Olympian candidly spoke to the media about his views on the fight. He touched upon the elephant in the room and addressed his preparations to combat the body attacks. Moreover, he remained steadfast in his belief that he would need to be adaptable in the bout.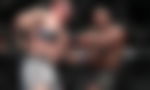 "They had too much success there. The reality of it is, when you make an adjustment like you did last time, you get to do that one time. Because I go home and fix that, and I work and I work diligently to try to ensure that it doesn't happen again."
ADVERTISEMENT
Article continues below this ad
DC seems cogent of the fact that Miocic will look to cancel out the grappling offense by digging low once more. Cormier's tendency of hand-fighting to circle into range is easily exploited by low range attacks.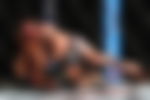 "He's still going to hit me and he will land body shots. There's no way I'm gonna block everyone he throws or I'm going to counter everyone he throws. It's a fight he's going to land. It's on me to be more prepared and more ready to go as long as this fight goes."
ADVERTISEMENT
Article continues below this ad
The MMA community as a whole has been split as to the final outcome of the headlining feature. There is fervent excitement amongst fans and pundits as to the stylistic element that will come from the trilogy bout.