"I Don't Want to Have Normal Hair Again"- Sean O'Malley Comments on UFC 252 Hairdo
Published 08/12/2020, 7:30 AM EDT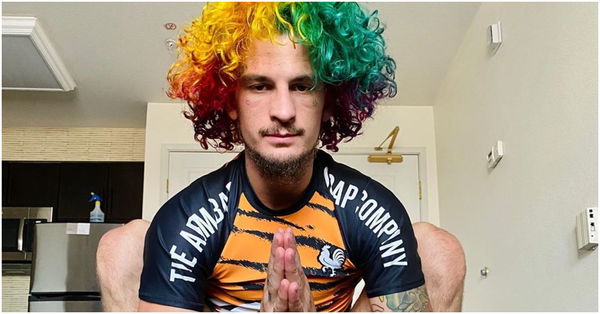 When Sean O'Malley burst onto the scene following the Dana White Contender Series, he had a regular haircut. However, as he got more fights under his belt, he grew out his curls which attracted the attention of fans. O'Malley seems keen to continue with this trend and will head into his first co-main event fight with a new look.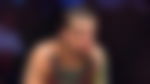 The fighter has colored his hair blue and yellow ahead of UFC 252. This he reasons is for his Ecuadorian fans, which also is the country his opponent Marlon Vera hails from. 
ADVERTISEMENT
Article continues below this ad
O'Malley said, "I don't, I knew I had to do something colorful with my hair. After I got it I was like, I like this, I don't want to have normal hair again. So we got the Chito fight booked, and it just made sense. It made sense to represent my Ecuadorian fans and Dany does my hair and she's amazing. So she always does a good job, and it just happened."
The shout-out to his hairstylist is a nice touch, considering her efforts in making 'Sugar' stand out at various UFC events. 
Sean O'Malley makes waves with his unique hairstyles
O'Malley featured at UFC 250 with a rainbow-colored hairdo. He claimed to have waited to get a few wins before making a statement.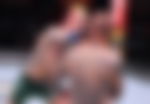 The look captured the attention of fans. 'Sugar' knows that it will be overlooked if he comes up with it for a second time in quick succession. Hence, now he has taken to trolling his opponents.
Seeing the colors of his flag atop Sean O'Malley's head will motivate Vera to end his younger opponent's undefeated streak. Furthermore, he will look to get back in the win column after seeing a five-fight winning run snapped earlier in the year. 
ADVERTISEMENT
Article continues below this ad
Read: Sean O'Malley Takes a Dig at Cody Garbrandt
ADVERTISEMENT
Article continues below this ad
O'Malley vs Vera will be exciting and the UFC realizes it too. This is probably the reason the fight got bumped up the card. It will feature right before Daniel Cormier's massive heavyweight championship trilogy fight against Stipe Miocic. 
Given O'Malley's adventurous nature with his hair, fans will hope he secures the win without taking a lot of damage. This is because they will get to see him back soon with yet another eye-catching hairdo that has become synonymous with him.