"You F**king Douchebag"- Dana White Blasts Reporter for Comment on UFC 253
Published 09/26/2020, 9:44 PM EDT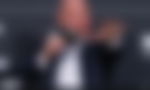 ---
---
UFC President Dana White took to Twitter and went ballistic on a reporter who slighted him. White has always been known to have a confrontational style in dealing with his detractors, to say the least. The long-time UFC boss never shies away from letting the fighters, fans, and media know exactly what's on his mind.
ADVERTISEMENT
Article continues below this ad
Dana White responded to David Doyle, who insinuated that White was always at the forefront of the UFC 253 promotional material. What's more, the sarcastic comment didn't see the light of day as far as the UFC President had a say. Chiefly, the response was reminiscent of yesteryear Dana White, who never backed down from a confrontation.
It's the behind the scenes of what went on over hear you fuckin DOUCHE BAG!!!!

— danawhite (@danawhite) September 27, 2020
ADVERTISEMENT
Article continues below this ad
This piece of shit could care less how hard u or anyone else works. He's a typical media scumbag. Who gives a fuck if he watches it.

— danawhite (@danawhite) September 27, 2020
The conversation was extended further as a creator for the promotional material chimed in. The conversation around MMA media and responsible reporting made a brisk appearance in the comments section.
Dana White and the UFC: A look back
White has spearheaded the UFC ever since the promotion was under the ownership of the Fertitta brothers. Additionally, he has been responsible, in a large part, for helping to grow the company and eventually sell it for $4 billion. Chiefly, his competence as a figurehead in the organization meant he continued as the President even after the company was purchased in 2016.
ADVERTISEMENT
Article continues below this ad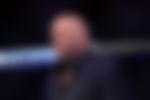 The UFC has become a phenomenon in recent years and its growth seems endless. The MMA promotion was the first major sports organization to make a comeback once COVID-19 struck the globe. Dana White and the brass bullishly ensured that the company would continue putting on fights for the fans.
The revolutionary idea of Fight Island came forward due to the veteran fight promoter. The inclusion of Yas Fight Island to the calendar is another feather in White's cap. Several major leagues such as the NBA and the MLB were unable to make a swift return, unlike the UFC. Hence, the UFC's return adds to White's storied legacy as President.
ADVERTISEMENT
Article continues below this ad
White and the company are constantly looking for a way to elevate the brand. The ventures they have undertaken such as the Performance Institute and the Apex Facility have helped to grow the sport by leaps and bounds.