Khabib Nurmagomedov Provides Justin Gaethje Conversation Details to Dana White
Published 01/17/2021, 10:25 PM EST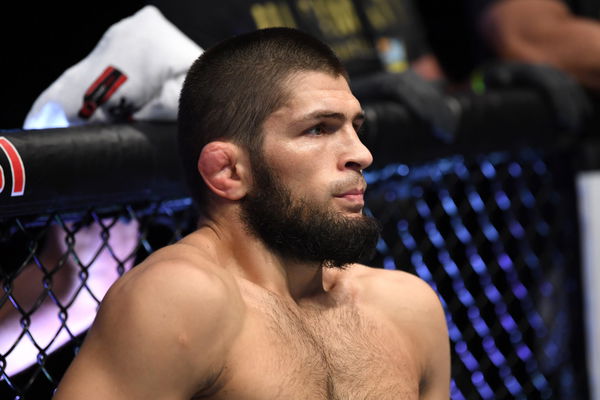 ---
---
UFC President Dana White spoke to the media following UFC Fight Night: Holloway vs Kattar and shared some huge revelations. White shared some new information about Khabib Nurmagomedov after the two had an extended sit-down on Fight Island. The highly anticipated meeting was scheduled between White and Nurmagomedov in order to discuss Khabib's future in the company.
ADVERTISEMENT
Article continues below this ad
The MMA community has been engaged in a fervent discussion about Khabib Nurmagomedov's future, and the meeting has caused plenty of hype. White has said that 'The Eagle' will give a definitive answer about retirement following UFC 257. The Russian mauler's popularity is at an all-time high, and fans can't seem to get enough.
Dana White pulls back the curtain from UFC 254 showdown
ADVERTISEMENT
Article continues below this ad
White revealed some information about Khabib's last fight that has sparked a discussion about the famed grappler. Nurmagomedov fought at UFC against Justin Gaethje and submitted the former WSOF champion via triangle choke in round 2. Per White, Khabib was engaged in conversation with Gaethje while the two were scrapping in the cage.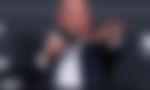 "Khabib was telling me when I was with him last night and  I didn't know this, maybe you guys knew this but all the stuff that him and Gaethje were talking about during that fight. He told me last night that he's never been hit or kicked harder in a fight ever than by Gaethje. Gaethje hit him with a couple of shots and then he thought Gaethje looked kind of weird and he pointed at him said 'You have jet lag' in the middle of the fight. Gaethje said 'No, I don't and hit him with an uppercut and left hook he said."
Khabib Nurmagomedov: Fight speech
ADVERTISEMENT
Article continues below this ad
It has become somewhat of a staple in Nurmagomedov fights that he will go on to have conversations with his opponents. The most prominent incidents of this come in through his UFC 205 fight against Michael Johnson. Moreover, he had plenty of fighting words for Conor McGregor when they met at UFC 229. However, it's safe to say that his conversation with Justin Gaethje was far more affable.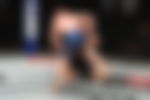 "Then Khabib said something to him again, and he leg kicked him. Then I guess when Khabib took him down and was on top of him he said, 'Now what are you gonna do?'He's telling me all this sh*t that those two were talking about during the fight. First of all, the fight didn't even go that long. I don't know how they'd have that much of a conversation."
ADVERTISEMENT
Article continues below this ad
The revelation adds an interesting caveat to Nurmagomedov's legacy and also showcases the toughness that Gaethje possesses. Khabib has faced some of the best lightweights in the world and 'The Highlight' holds the distinction of being the hardest hitter he's faced. Not to mention, the in-cage banter between the two was one for the ages.