"What'd I Do to You?" – Tony Ferguson Goes off on Dana White for Treating Him Like S**t
Published 10/22/2020, 3:01 PM EDT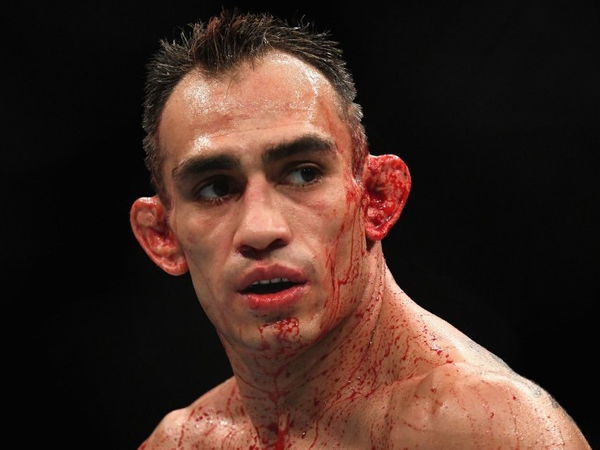 ---
---
Tony Ferguson is not very happy with Dana White. The former interim champ feels he has worked hard enough to earn his spot in the UFC. However, he believes that he has often been on the short end of the stick.
ADVERTISEMENT
Article continues below this ad
In an interview with MMA Junkie, Ferguson accepted that he doesn't have the worst of relations with Dana White. 'El Cucuy' feels that he has spent a lot of time in the promotion. Therefore, it's time for him to stand up for what he's worth.
"I'm not going to bulls—t anymore," Ferguson said. "Dana is cool. Me and Dana are chill. But when it comes down to it, I want to be paid what I'm worth, and my value has increased."
ADVERTISEMENT
Article continues below this ad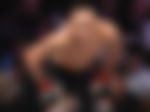 "I put out there a lot of energy. I don't have to talk about it. I don't have to talk about my contracts and say s–t about it because everybody else does that. I'm past that. I've been in this organization for 10-plus years," Ferguson added.
A product of The Ultimate Fighter, Ferguson last stepped inside the Octagon at UFC 249 when he lost to Justin Gaethje. The defeat blemished his chances of a shot at UFC gold. There were speculations regarding him fighting at UFC 254 this weekend. However, nothing came to fruition.
Tony Ferguson asks Dana White if he doesn't like Mexicans
There were rumblings of a fight between Dustin Poirier and Tony Ferguson a while back. However, Poirier felt that the offer from UFC wasn't good enough. Ferguson even went on social media and backed up his fellow lightweight and demanded that the UFC makes the fight.
Poirier, instead, accepted an offer from Conor McGregor. The two will most likely fight in January.
As far as Ferguson is concerned, Dana White likes the idea of booking him against promotional newcomer Michael Chandler. A former Bellator champion, Chandler is serving as a backup for the UFC 254 headliner.
The prospect of fighting Chandler isn't very appealing to Ferguson.
ADVERTISEMENT
Article continues below this ad
'El Cucuy' said, "Chandler? Think about this: How many times are you going to put another f—king person in the f—king shuffle of the cards? Dana keeps shuffling me down the list. What? Because I'm f—king Mexican? What's up Dana, you don't like Mexicans? You don't like brown people?"
"I'm not going to call you a racist, but what the f—k, man? What'd I do to you? Why do you treat me like s–t? My last name is Ferguson. I don't want to get mad anymore. I don't. I'm not going to. But that being said, I said my piece. I'm too busy working," Ferguson added.
At 36-years of age, Ferguson's window for a title shot may not be very long. Moreover, he took tons of damage in his last fight. Therefore, stitching together a run at the title won't be an easy task for him.
ADVERTISEMENT
Article continues below this ad