"He Never Let Me Be Boss"- Khabib Nurmagomedov Opens up on His Father's Teachings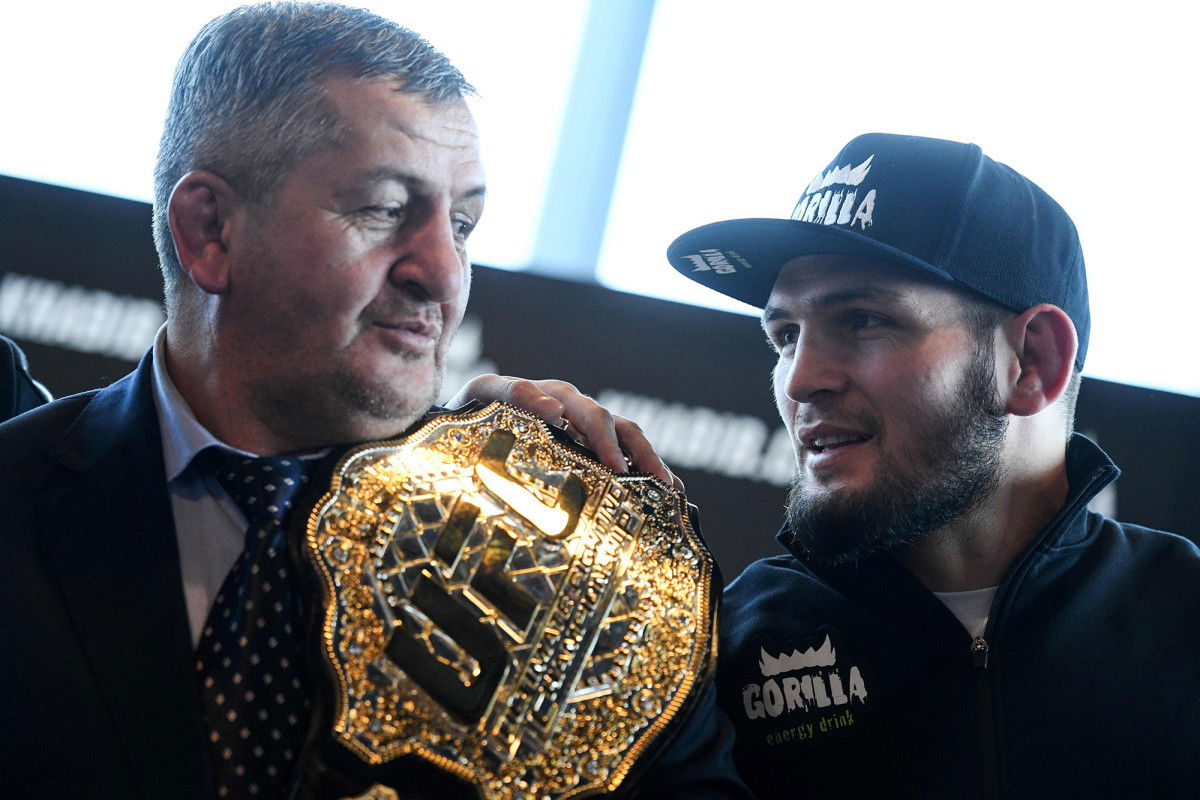 UFC lightweight champion Khabib Nurmagomedov spoke out to Kevin Iole from Yahoo Sports ahead of his title defense against Justin Gaethje. UFC 254 will have the 155-pound title on the line in what is Khabib's twenty-ninth professional fight. The Dagestani fighter touched on various topics, going into what is being considered as his toughest match-up on paper.
Justin Gaethje clinched the interim title back at UFC 249 in May and looked to be in prime shape while doing so. Khabib Nurmagomedov has undergone strenuous training to prepare for the bout, and he elaborated on the same. Not to mention, he did a deep dive into his relationship with his late father, Abdulmanap Nurmagomedov.
Read: Khabib Nurmagomedov Says He Doesn't Agree With His Team Sometimes
Khabib Nurmagomedov says his father was like his coach
The 28-0 fighter shared his father's philosophy on fighting and broke down his approach to reaching new heights. Additionally, he spoke out on the importance his father had on many facets of his life.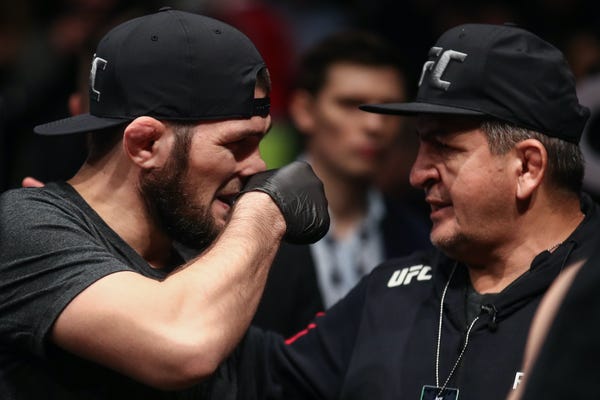 "This is father's philosophy okay, even if you're champion, if you're blackbelt, even if you have gold belt, you can't be boss. When you keep competition, it doesn't matter where you compete, it doesn't matter if you compete high level. You need boss, you have to be with your coach. You have to be with your father. Like my father for me was like coach, brother, friend, like everything. He never let me be a boss. He said 'when you become boss' you're gonna lose."
'The Eagle' explained that he could never be his own boss while training and preparing for a fight. In order to compete at a championship-caliber level, a fighter must constantly work on their abilities. Moreover, he spoke out on the athletic mind and approach required to succeed.
"You have to stay in your mind, white belt always. You have to learn always because athlete mind, athlete body, this is unlimited, you can improve yourself to unlimited. Even if you become like 32, 33, 34 years old, you champion, you can improve something."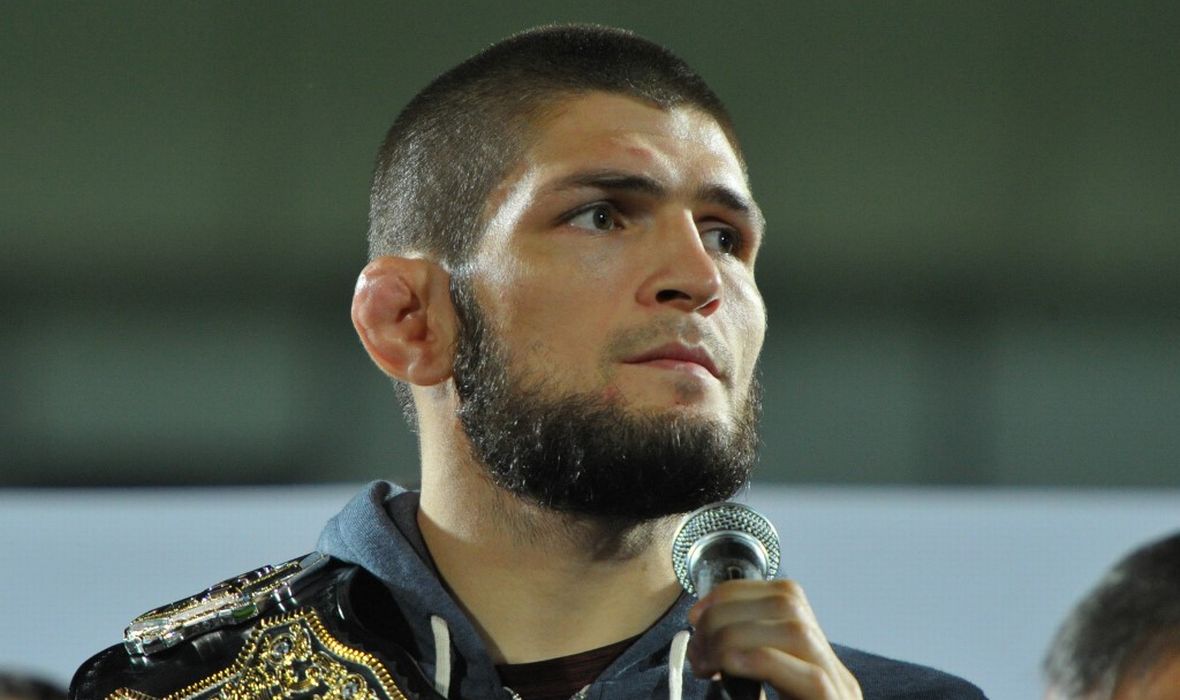 "It's gonna be leg kicks…it's gonna be your timing, it's gonna be your punching… lotta things. That's why I cannot be boss…Of course for my small brothers, for my kids, I'm gonna be boss but for my coaches like how I'm gonna be boss. It's never gonna happen."
Nurmagomedov will get his opportunity to put his training into practice when he stands across 'The Highlight'. The fight is gaining great visibility and fan anticipation has been growing as the date of the scrap draws near.
Continue the conversation on the app, join other MMA fans on MMA Fans App