"Khabib Is Gonna Make Me Look Like a Bi**h"- Justin Gaethje Opens Up on UFC 254 Title Fight For Lightweight Belt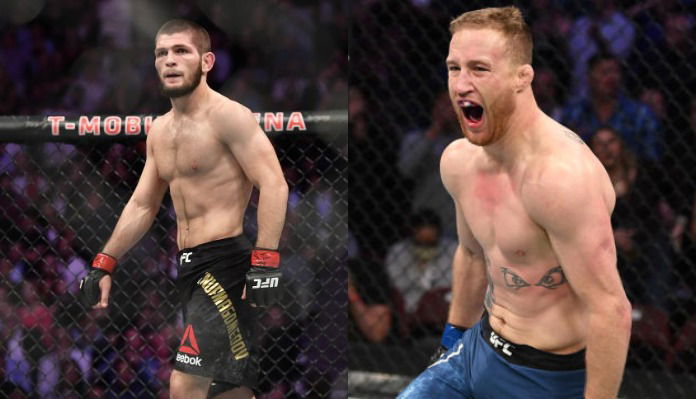 UFC interim lightweight champion Justin Gaethje spoke to Yahoo Sports' Kevin Iole ahead of his main event title fight at UFC 254. 'The Highlight' looks to become the first man to defeat and subsequently dethrone Khabib Nurmagomedov. The Dagestani fighter has looked virtually unstoppable inside the cage, having lost only one-round in his entire 28-fight professional career.
Gaethje has the unpleasant task of trying to keep Khabib's smothering wrestling at bay and look to mount an offense. In his previous outing against Tony Ferguson, Justin showcased striking that could outdo even the best stand-up fighter. Not to mention, the general consensus within the MMA community is that he will give 'The Eagle' his toughest outing yet.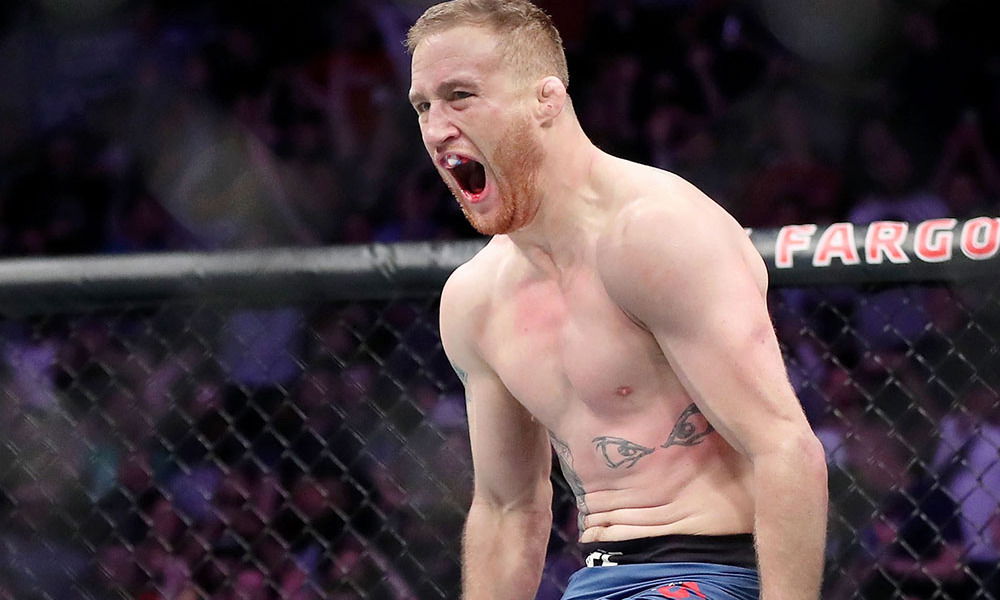 Justin Gaethje: "I do it a little different than most"
Iole asked the interim champion to elaborate on his ability to dish out career-altering damage to his opponents under the bright lights. There is no doubt that Justin can turn the tide of a bout by virtue of his toughness, coupled with his skills. 'The Highlight' had an insightful answer that summarized the killer mindset required to make it big.
"You know, I can't allow myself to think that. I've been telling myself every day that Khabib's gonna make me look like a bi**h and that he's gonna take my life from me. That's how I do it, that's how I get ready for occasions like this."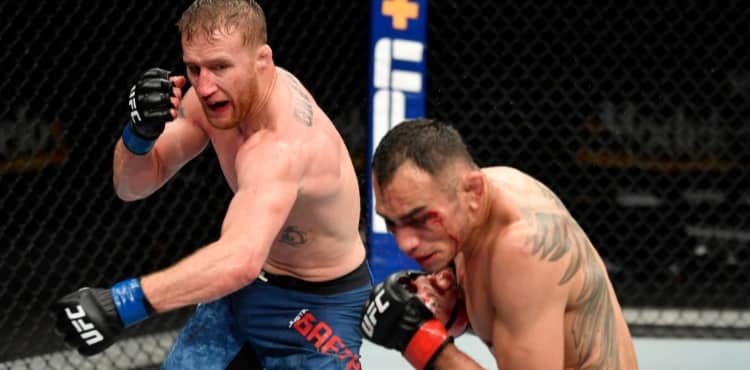 "I told myself Tony was gonna make me look like that. He was gonna embarrass me, and then I went out there and did what I did. I was absolutely surprised every time. When I knocked out Edson Barboza, I was so surprised. So yeah, I think I do it a little different than most."
Gaethje certainly enters the biggest fight of his professional life with the right mentality to get ahead of the curve. What's more, he possesses the skill set to pose some serious problems to Khabib Nurmagomedov. The evolution in Gaethje's game has allowed him to take his career to the next level. Moreover, he'll be keen to continue his upward trajectory at the Flash Forum.
Continue the conversation on the app, join other MMA fans on MMA Fans App