UFC 254 Video: UFC Newcomer Shavkat Rakhmonov Chokes Alex Oliveira in the First Round With a Guillotine Choke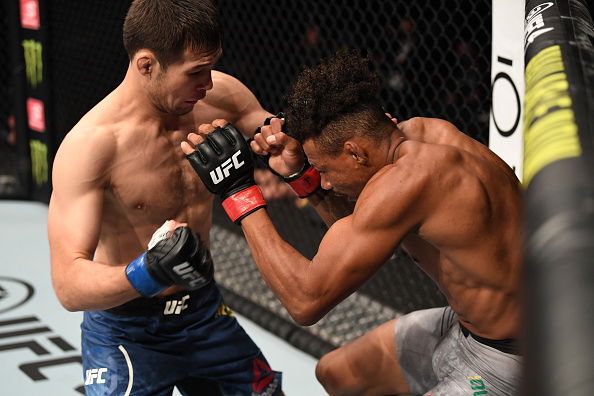 UFC newcomer Shavkat Rakhmonov secured a massive win in his first UFC outing against top welterweight fighter Alex Oliveira. The end came via a slick guillotine choke at 04:40 of the very first round. Moreover, the win has kept his 100% finish rate intact as he improves to 13-0 as a professional. Not to mention, his win over Alex Oliveira will catapult him up the ranks where lucrative fights will be in store for him.
The guillotine choke has been a go-to weapon of Oliveira, and he's caught many a welterweight with it. However, he fell victim ti it on Fight Island. The tap came swiftly after Shavkat pulled guard and ensured that Alex 'Cowboy' had nowhere to go. The win is his clear-cut statement to the division and will go a long way in bolstering his profile.
Remember his name 🗣

🇰🇿 Shavkat Rakhmonov locks up the guillotine!

[ #UFC254 is live on ESPN+ PPV: https://t.co/QRo69og6BH ] pic.twitter.com/KtsipubxUm

— UFC (@ufc) October 24, 2020
UFC welterweights: Alex Oliveira vs Shavkat Rakhmonov
The Brazilian fighter never really got a chance to get going as he appeared to be more reckless on his entry. Moreover, he was looking to work his way back to the top and was keen on building upon his two-fight streak. Having gone 4-2 since December 2018, 'Cowboy' Oliveira will have to head back to the drawing board.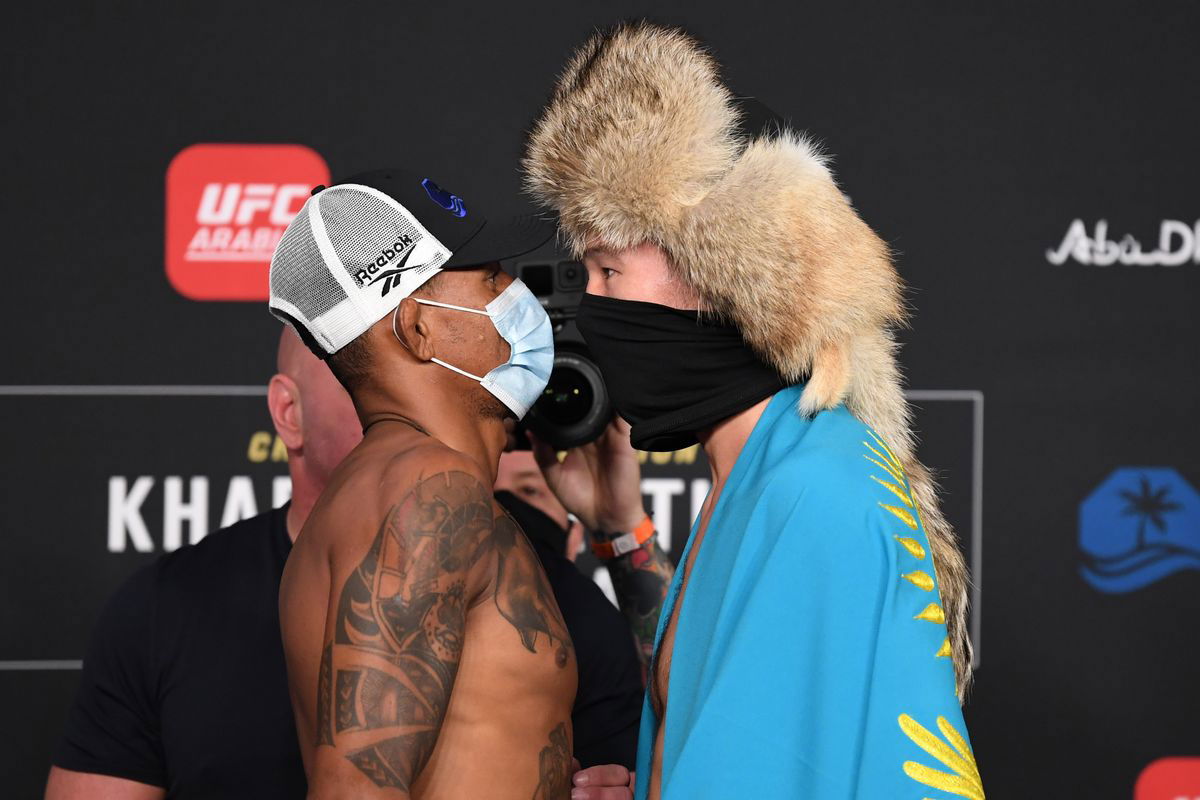 Shavkat Rakhmonov was clear that he would use the preliminary card position on a massive card like UFC 254 to make a statement. His interviews on fight week were directed at being dominant from the opening bell of the fight. The fighter from Kazakhstan will now have to brace himself from the upward trajectory that is soon to follow.
The welterweight division is being held hostage by the champion Kamaru Usman, who's running a tight ship. 'The Nigerian Nightmare' has been nothing but dominant with his D-2 level wrestling and ground offense. Having a new prospect with vicious submission skills is an interesting addition to the 170-pound stable.
However, reaching the top is easier said than done. The upper echelon of the welterweight division is chalked full of premier talent and massive names. Chiefly, Shavkat Rakhmonov will have to string together more impressive wins to make a crack at UFC contention. What did you make of his display on Fight Island?
Continue the conversation on the app, join other MMA fans on MMA Fans App