VIDEO: Mike Perry 'Dabs' After He Misses Weight by 5 Pounds at UFC 255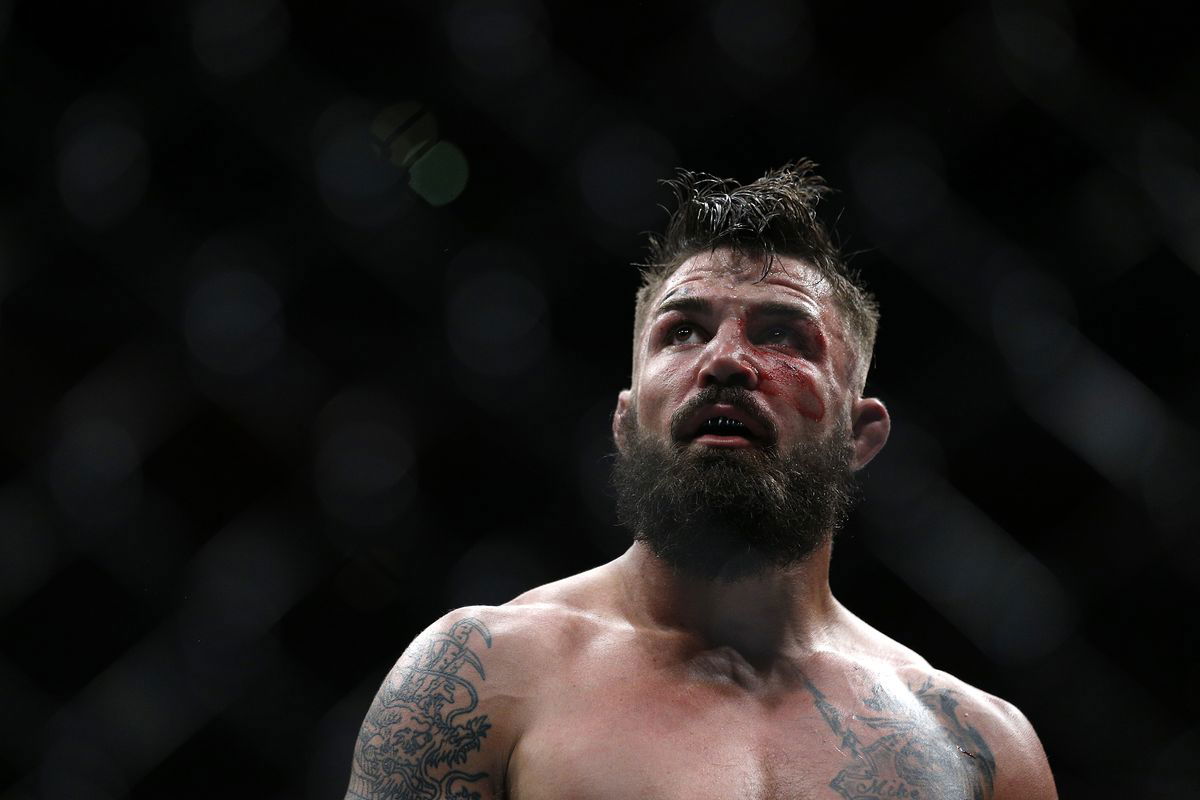 UFC welterweight Mike Perry made a sizeable blunder on the scale for his UFC 255 main card match-up. 'Platinum' Perry who faces veteran Tim Means on the main card opener came in overweight by a significant margin. Perry stepped in on the scale at 175.5 pounds, and it didn't seem like the weight slip affected him all that much.
The aforementioned bout will move into the catchweight category as Perry paid 'The Dirty Bird' 30% of his fight purse. 24 fighters will compete on the UFC 255 pay-per-view card and Perry was the only one to come in heavy. Chiefly, fans were relieved that both the flyweight title fights on the top of the card are on weight.
Mike Perry misses the welterweight mark — coming in at 175.5 pounds for his #UFC255 fight — then dabs. pic.twitter.com/0ZJOU4S1Hr

— ESPN MMA (@espnmma) November 20, 2020
Mike Perry signals a tough weight cut
'Platinum' took to Twitter a few hours before weigh-ins and let it be known that he was going to miss weight. The welterweight brawler clearly had a rough weight cut, and it's clear he knew that things were going to go south. Perry sent out a series of Tweets that broke the bad news.
I'm sorry man. I don't think I can make it

— Platinum Mike Perry (@PlatinumPerry) November 20, 2020
I have always talked trash during weight cuts so that if I couldn't make it I could say I told y'all I wasn't sure. Maybe I've outgrown this. I did try to ask for a fight at 185 but maybe I just don't have it anymore. I'm so thankful to all the kind people at the @ufc 🙏🏻

— Platinum Mike Perry (@PlatinumPerry) November 20, 2020
Can't believe I've even been here this long. Maybe I should just lay the gloves down. I don't want it. I'm just in over my head with this weight. I was just 189 and now I'm 177 and I can't sweat. I ran with a nice sauna suit , got in the portable sauna for 15 minutes , nothing

— Platinum Mike Perry (@PlatinumPerry) November 20, 2020
Additionally, Perry had provided an update on his cut and shared that he had 6 brutal pounds to shed off. It seemed apparent from the get-go that 'Platinum' was struggling to make the scale on the money come weigh-in day.
So easy for people to sit there and say shit but I swear I feel like anyone saying I'm weak for this doesn't cut weight. It's death to me. I'm dying already and have 6 more lbs to go. I know it doesn't sound like a lot but it's harder than the first 14.

— Platinum Mike Perry (@PlatinumPerry) November 20, 2020
What's more, it seems as though Mike just can't stay out of the headlines as he's had an eventful year. In the midst of it all, Mike Perry defeated Mickey Gall by decision earlier in the year with just his partner Latory Gonzalez in his corner. This change occurred after Mike Perry decided to train on his own terms, away from a traditional MMA gym setting.
All in all, it's safe to say that Perry will have to get his act together when it comes to his run in the UFC. He's had a tough go in the company as of late and he'll be hoping that a fight against Tim Means can set things right.
Also Read- UFC 255: Deiveson Figueiredo vs Alex Perez- Prediction and Analysis
Continue the conversation on the app, join other MMA fans on MMA Fans App