Khabib Nurmagomedov's Manager Makes Fun of Conor McGregor After UFC 257 Loss
Published 01/24/2021, 1:45 AM EST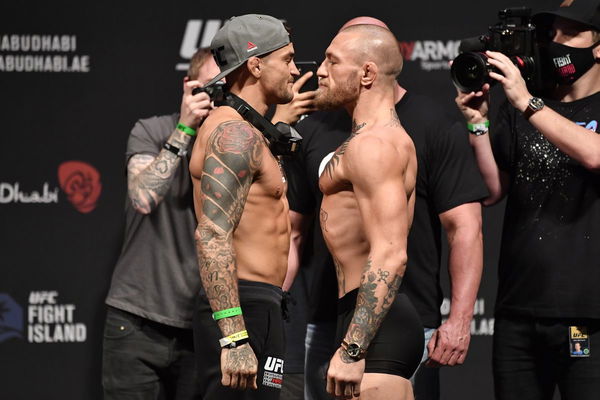 ---
---
Famed MMA manager, Ali Abdelaziz, took to social media and gave his immediate views on UFC 257's main event. Dustin Poirier came out on top in spectacular fashion as he TKOed Conor McGregor cleanly in the second round. The sensational end came at 02:32 and the image of McGregor lying on the canvas is not one that fans will forget.
ADVERTISEMENT
Article continues below this ad
The entire MMA community had plenty to say about Dustin Poirier's sensational performance that will hugely bolster his status. Moreover, a large number of personalities and sports stars from outside the MMA world also were quick to comment. However, one tweet sticks out in particular courtesy of Khabib Nurmagomedov's manager.
ADVERTISEMENT
Article continues below this ad
Ali Abdelaziz's reaction to Conor McGregor's KO loss is no surprise considering the history the two have. Furthermore, Justin Gaethje is a fighter under Ali's massive stable of talented athletes, and he'll be looking to secure that fight. There's plenty of substance to the lightweight division, and a large number of matches can certainly be drawn up.
Is Justin Gaethje next in line to fight Conor McGregor?
The lightweight division has truly been tossed on its head with the emergence of Poirier as the main man once again. Several potential plans for a Khabib vs McGregor rematch are all but out of the window considering the defeat. Moreover, the manner in which he lost means he'll have a long way back to the title.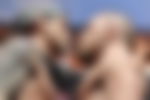 ADVERTISEMENT
Article continues below this ad
There are several fighters including Charles Oliveira and Michael Chandler, who are now the major players in the division. However, this leaves the biggest star in the sport without a viable dance partner. Per Ali Abdelaziz's suggestion, a possible match could indeed be Justin Gaethje vs Conor McGregor.
Both men are coming off clear-cut losses that have sent them to the back of the line at lightweight. Matching them up would make sense from a divisional ranking point of view. Additionally, both men prefer to stand and trade, making it a classic spectacle to behold within the striking range.
It all comes down to whether McGregor feels taking up a fight with Gaethje gets him back in line. However, coming off a violent KO loss will certainly limit his options exponentially.
ADVERTISEMENT
Article continues below this ad
What would you make of a fight between Justin Gaethje and Conor McGregor?