Conor McGregor Goes After Rival Khabib Nurmagomedov- Claims That 'He Mentally Broke'
Published 01/22/2021, 1:17 AM EST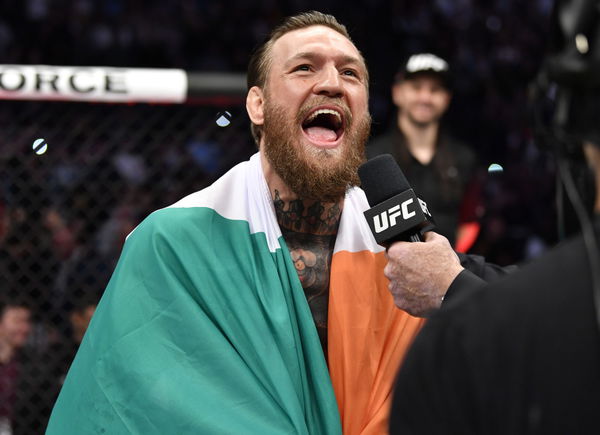 ---
---
UFC megastar Conor McGregor spoke to Stephen A. Smith ahead of his fight against Dustin Poirier at UFC 257. McGregor makes his return to active competition after a year away from the cage as he last fought at UFC 246. 'The Notorious' aims to make another meaningful run at the belt and recapture the lofty status he once achieved.
ADVERTISEMENT
Article continues below this ad
Chiefly, the lightweight division will undergo several changes in the months to come with the uncertainty of Khabib Nurmagomedov's presence. Moreover, he's McGregor's biggest rival and the narrative often surrounds the next possible fight between the two of them. In fact, the MMA world collectively lost its mind when McGregor and Khabib almost had a run-in at the Abu Dhabi hotel lobby.
Conor McGregor lays into 'The Eagle'
ADVERTISEMENT
Article continues below this ad
There's certainly no love lost between McGregor and Khabib and that was on full display in Conor's sitdown with Stephen A. The Irishman all but called out Nurmagomedov for ducking him and went after the Russian for deciding to retire. Furthermore, he explained the reasoning behind his move from welterweight back down to lightweight.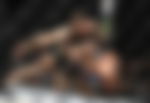 "In my opinion, he [Khabib Nurmagomedov] mentally broke and dipped out of the game. The world knows this war is not over. So much has gone on, so much has happened in the aftermath of the bout, all across the board, even up to now. The fight must take place. If he wants to keep running, he can keep running. That's why I'm back here at 155-pound, I've got an array of opponents to choose from and I know Dana, as am I, as is his manager, are pressing him to get in there. If he doesn't, that's it. What are you gonna do? It is what it is. We move on."
'The Notorious' wants to entertain his fans
'The Notorious' did a deep dive into the other competitors in the weight class who provided interesting challenges. McGregor also went on to explain his frustrations over not being able to find multiple opponents in 2020.
"It's not been because of me regarding the inactivity. It's clear as day, I've been trying to get bouts non-stop. I've been rattling off names, dates, opponents, to no avail. In fact, this fight with Dustin went a peculiar way. Myself and Dustin engaged and we were going to do a charity fight outside of the UFC because I wasn't getting matched."
ADVERTISEMENT
Article continues below this ad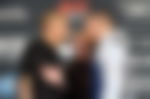 "In fairness, the corona situation and regarding the crowd and all that, I mean I am an athlete, I'm a competitor. I deserve to compete, it's not fair on my fans, it's not fair on myself. I must compete for sharpness, I want to entertain my fans. Like I said on the dais just now at the press conference there's three other men so there's four of us up there which is multiple opponents and I'm very happy with that. I don't care about stature, prestige, any of that. As long as I can get my competition in."- Conor McGregor on Stephen A.'s World
It's clear that Conor is keen on being active throughout 2021, as he had planned an entire 3 or 4 fight season in 2020. The UFC has clearly been successful in keeping the company going through the pandemic, and this is a net positive for McGregor. Another championship in the cabinet will significantly bolster his legacy going forward.
ADVERTISEMENT
Article continues below this ad
Conor McGregor has a chance to start off 2021 on the right foot and continue on in full stead. Chiefly, a win over the interim lightweight champion, Dustin Poirier, will be instrumental in his aim to recapture 155-pound gold. His performance on Fight Island will determine his equation with fighting Khabib Nurmagomedov.