Conor McGregor is Like a Tank Right Now Says His Coach John Kavanagh
Published 12/28/2020, 6:00 AM EST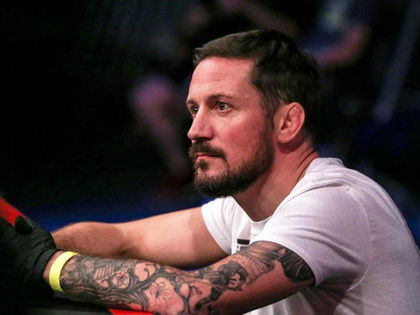 ---
---
John Kavanagh, Conor McGregor's coach, spoke out to 'The MacLife' and went into the preparation of his star pupil. The Irishman has been preparing for a comeback after nearly a year of inactivity that sent him to the sidelines. He last fought back in January 2020 and smoked Donald Cerrone in just 40 seconds of round one.
ADVERTISEMENT
Article continues below this ad
McGregor is the headlining feature for UFC 257 on January 23, 2021, and will collide against Dustin 'The Diamond' Poirier. The two met early into their respective UFC careers, and the bout went horribly wrong for Poirier. Chiefly, they will run it back as new and evolved fighters, and fans can't wait to see who comes out on top.
John Kavanagh on Conor McGregor: 'The intensity has been brought up'
ADVERTISEMENT
Article continues below this ad
Coach Kavanagh let it be known that despite the year-long lay-off, Conor McGregor was more than prepared to turn up the heat. 'The Notorious' is at the cusp of getting his hands on a gold strap. A win over Dustin 'The Diamond' could very well be the deciding factor.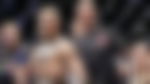 "He's the most time-iest and most sharpest I've ever seen him. He really has. He's almost kept up this training camp for the year…It was supposed to be his season, but it seems to be his training season. So thankfully he did keep his head down in that area."
"I hesitate to use the word training camp because that's usually 6-8 weeks whereas this has been 12 months, really. It's peaking at the right time, I feel. The last couple of weeks, the intensity has been brought up. And we had a thing as well that we had almost every other week. We had some new people coming in to kinda keep things fresh whether it's Phil in Crumlin bringing in a new a boxer or maybe a new grappler coming over from my gym."
'He's like a tank at this stage'-John Kavanagh
Kavanagh brought up McGregor's bulked-up physique and how it will factor into his upcoming match-up. Moreover, Conor's physique has been a talking point ever since his training images took social media by storm.
Following his retirement announcement post-UFC 250, fans have been watching McGregor invest his time into 'McGregor Fast'. The fitness-related enterprise has seemingly bourne plenty of fruit to help keep the Irishman in shape.
ADVERTISEMENT
Article continues below this ad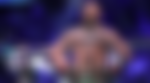 "As for looking at Conor himself, I just think you have to look at his physical appearance for a start. My dad keeps ringing me, scared that he's put on too much weight, he looks like a tank at this stage."
"We came across a video when we went there the first time. Think that was after the Diaz one, whatever number of years ago that is. It's almost unrecognizable looking at the difference between those two fighters. He's developed as a professional athlete… He's entering his physical and mental prime, so we're in for some good times."
ADVERTISEMENT
Article continues below this ad
After a welterweight stint in his last contest, it remains to be seen how he will fare in a lightweight contest. Additionally, Conor McGregor's heftier physique has drummed up significant intrigue amongst fans and some believe it could translate to a KO.