Every Conor McGregor Prediction That Went Wrong
Published 01/23/2021, 6:27 AM EST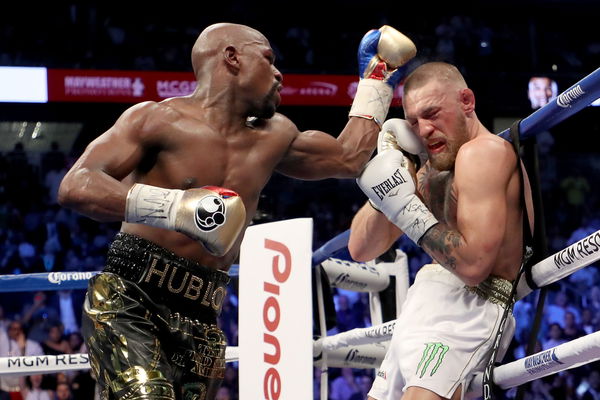 ---
---
Conor McGregor picked up the moniker 'Mystic Mac' prior to his breakout performance against Dustin Poirier at UFC 178. 'The Notorious' was truly born as a brand leader in the UFC when fans realized he backed every prediction he made. Chiefly, McGregor is set to rematch Poirier at UFC 257 around 6 years removed from their first outing.
ADVERTISEMENT
Article continues below this ad
McGregor has called for a 60-second KO this time around and fans are excited to see if he can deliver once more. Should he manage to come through on his prediction once again, it will certainly endear him to fans even more.
However, there were certain instances where McGregor's mysticism fell short on delivery. Let's take a look back at some moments when Conor McGregor's predictions failed to come to fruition.
ADVERTISEMENT
Article continues below this ad
UFC 196: Conor McGregor vs Nate Diaz 1- March 6, 2016
'The Notorious' was at the peak of his power when he faced off against Nate Diaz for the first time. Diaz stepped in on short notice and invited McGregor up to welterweight for a scrap. Heading into the bout, the Irishman admonished Diaz's skillset and stand-up abilities. Not to mention, the iconic callout of Diaz being a gazelle remains memorable to this day.
However, the fight played out differently than Conor could have anticipated and he began to feel the fatigue. Stockton's favorite son showcased insane cardio, and his boxing certainly was above the standard described by McGregor.
UFC 229: McGregor vs Khabib Nurmagomedov- October 6, 2018
Perhaps the most famous entry on the list comes in the lightweight rivalry between McGregor and Khabib Nurmagomedov. The championship bout took place behind the backdrop of plenty of drama, and this fall-out of their beef was to be expected. From dollies being thrown through windows and post-fight brawls, there's no denying the magnitude of UFC 229.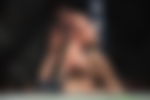 However, the fight itself delivered as McGregor showed plenty of improvement in the grappling department. In fact, he was the first man to win a round against Khabib Nurmagomedov. However, this wasn't what McGregor had outlined heading into the bout. He had proclaimed a violent KO finish early on and this prediction was far off, to say the least.
Conor McGregor vs Floyd Mayweather- August 26, 2017
A notable highlight from McGregor's career has to come in the form of his professional boxing stint from 2017. Without any professional experience, McGregor went toe-to-toe with arguably the best boxer of all time, Floyd Mayweather. The event's promotion was nothing short of groundbreaking as a world tour was conducted to hype the crossover spectacle.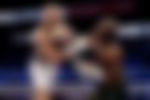 While several pundits and analysts laughed off McGregor's chance to claim a victory, the Irishman was supremely confident. The former 'champ-champ' called for a clinical KO, however, this wasn't to be.
Floyd 'Money' Mayweather was understandably confident in his skill set, and he truly managed to deliver in a massive way. However, Conor's performance cannot be overlooked as he put on a good showcase of himself.
ADVERTISEMENT
Article continues below this ad
UFC 189: Conor McGregor vs Chad Mendes- July 12, 2015
A testament to McGregor's greatness undoubtedly came in the form of his UFC 189 match-up against Chad Mendes. The fight was put together on short notice after Jose Aldo had to withdraw from the highly anticipated event. What hyped up the contest to astronomical levels was the fact that Mendes and Aldo had extremely contrasting styles. However, this wasn't enough to deter 'The Notorious' from taking the bout.
ADVERTISEMENT
Article continues below this ad
Despite his past heroics, there was plenty of doubt that McGregor would be able to handle Mendes' high caliber wrestling. McGregor was supremely confident that Chad 'Money' Mendes wouldn't be able to assert his ground assault. This wasn't the case, as Conor found himself on his back and in dire trouble. However, in some way, 'Mystic Mac' still shined through as he went on to savagely KO Mendes in round two.