Nate Diaz Back to Trash Talking- Says He Will 'Whoop Dustin Poirier's A**'
Published 01/24/2021, 11:52 PM EST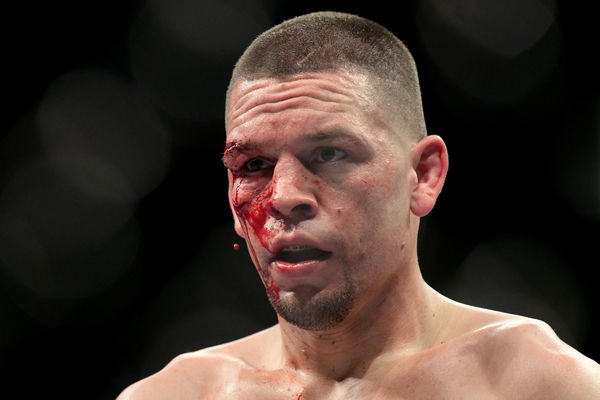 ---
---
UFC fan-favorite Nate Diaz took to Twitter and sounded off on the lightweight match-up that took place at UFC 257. All eyes were on the main event as Dustin Poirier came out victorious over Conor McGregor. Moreover, the end was rather shocking considering that McGregor had never been TKO'ed in his professional MMA career.
ADVERTISEMENT
Article continues below this ad
Poirier had plenty to share at the post-fight press conference and gave a rough idea about what could be next for him. Chiefly, it seems as though a rebooking vs Nate Diaz is something that is of interest to Poirier. Stockton's favorite son made sure to get a buzz in the MMA community as he shared his own sentiments on fighting Dustin Poirier.
ADVERTISEMENT
Article continues below this ad
The two were supposed to scrap at UFC 230, however, the fight never made it past the face-off stage. The reasoning behind the fight being scrapped wasn't explicitly clear to the fans and the media at the time. However, there was a general understanding that Diaz pulled out, citing money or contractual issues.
Dustin Poirier vs Nate Diaz
Dustin Poirier is riding high and will arguably be the talk of the town for a meaningful period. Securing a win over Nate Diaz immediately after beating Conor McGregor would be a tremendous feature for his resume. Not to mention, Diaz's inclusion in a booking brings in a large casual fanbase and Poirier's profile will be bolstered.
ADVERTISEMENT
Article continues below this ad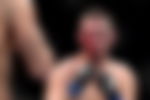 Nate Diaz is coming off a loss to Jorge Masvidal in his last outing that took place over a year ago at UFC 244. Ever since then, there have been rumblings of a comeback, however, no bout has concretely come to fruition. Diaz himself hasn't benefitted from the inactivity cycle that he's stuck in, and he'll be better off securing a fight.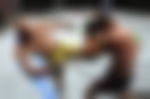 ADVERTISEMENT
Article continues below this ad
From a stylistic point of view, both men prioritize volume striking over single power shots and this can lead to a war. The jiu-jitsu aspect is very compelling as well, considering the black belt pedigree that both fighters bring in. UFC fans will await some pay-off to this interaction and will hope to see a fight.