'Jorge Masvidal Thought He Was Jesus'- Kamaru Usman Rubbishes the UFC Welterweight Division
Published 02/11/2021, 5:59 AM EST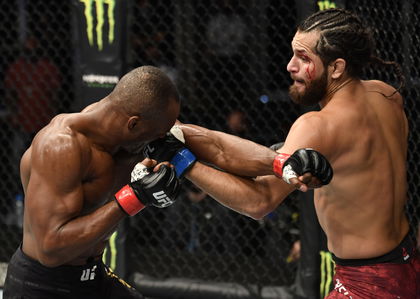 ---
---
UFC welterweight champion, Kamaru Usman, spoke to the media ahead of UFC 258 where he will defend his undisputed championship strap. 'The Nigerian Nightmare' will face Gilbert Burns in a bout that promises high-octane action no matter where the fight goes. The two were former teammates and will be familiar with each other's styles.
ADVERTISEMENT
Article continues below this ad
The bout is Usman's third title defense after capturing the undisputed championship from Tyron Woodley. Since then, wins over some of the biggest names in the modern iteration of the division have come his way. He last competed back in July at UFC 251, where he came up on top against Jorge Masvidal.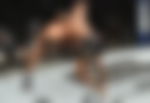 Having scalped names such as Masvidal and Covington in his previous outings has solidified his status as the reigning king. A dominant display against Gilbert Burns will be yet another feather in his cap.
ADVERTISEMENT
Article continues below this ad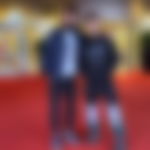 Kamaru Usman on running through divisional contenders
The division two wrestler had plenty to say about some of his recent opponents who he scalped wins over. Chiefly, Usman was deliberating the new challenges that lay ahead, and he was confident in his body of work thus far. Moreover, Kamaru Usman is looking for fighters who can offer something intriguing in order to secure a match-up.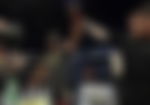 "If you look at the top 10 I've beaten probably 7 of those guys, it's like who do we throw at him now who he hasn't dominated. Some of these guys need to do what they need to do to stand out. Covington did it, he did what he needed to do, he said what he needed to say to stand out, and he had his shot. Of course, Masvidal stepped up… he thought he was Jesus, he thought he was gonna baptize people and he stood out and I dominated him as well."
ADVERTISEMENT
Article continues below this ad
"If these guys continue to talk and say what they need to say, that's more power to them, but that's just not something that I engage in. When it comes to talking, I will simply state what I'm capable of and what I will do…I just state the facts, I state what I'm able to do. I don't have to boast about it or be braggadocious. I'm known what I'm capable of and that's that I state."
ADVERTISEMENT
Article continues below this ad
Kamaru Usman has certainly done a comprehensive job of going through contenders during his UFC run. He also holds a victory over number Leon Edwards when the two were younger in their UFC careers. However, if he cleans out the division, it's likely that he remains at welterweight considering he's close to Israel Adesanya, the middleweight champion.