'They Need to At Least Train'- Israel Adesanya Slams Judges for the Quality of UFC 259 Judging
Published 03/08/2021, 7:53 AM EST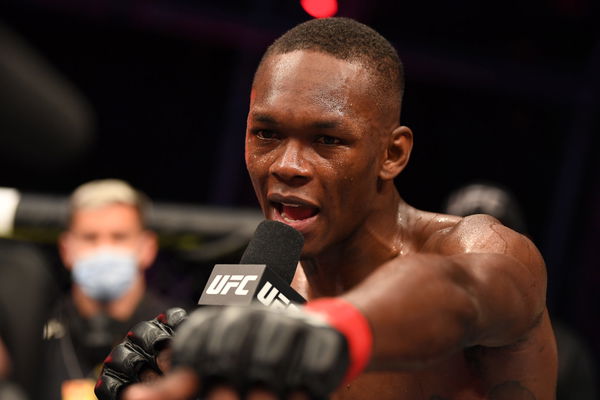 ---
---
UFC middleweight champion Israel Adesanya took to the airwaves and sat down with the media after his UFC 259 performance. The Nigerian-born fighter failed to capture a second world title in his move-up to the light heavyweight division. Jan Blachowicz stood his ground and refused to relent to the various looks that Adesanya was giving him.
ADVERTISEMENT
Article continues below this ad
Adesanya's bid was mainly to become the first UFC champion to hold two belts while still being undefeated. He came in as a massive favorite on the line and many were banking on him to piece up Blachowicz on the feet. However, the Polish star stood firm and solidified his status as the rightful light heavyweight king.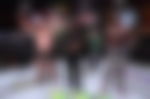 While Blachowicz had rightfully cemented his victory by the final horn, there was plenty of chatter surrounding the scorecards. Chiefly, the judges had handed out 10-8 rounds to Jan for the dominant takedowns he secured in the final rounds.
ADVERTISEMENT
Article continues below this ad
However, looking at the amount of offense he unloaded many believe that a 10-8 was largely generous.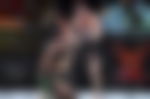 Israel Adesanya lays into the judging at UFC 259
'The Last Stylebender' came out and had choice words for the judges who were rather inconsistent with the scoring all night. In fact, UFC President Dana White also sided with Adesanya's notion that the judging in MMA needed some oversight. Chiefly, this has been a sentiment shared by many fans and pundits for a meaningful period of time.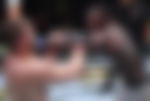 "I was just having fun in there, I was so lucid. I felt myself I was smirking a little bit, I was smiling at certain things when I knew I had him. Wasn't scoring the fight, I was just like trying to score points. I wasn't trying to knock him out, take him out…Yeah, I wasn't scoring it so I really don't know what it was but I'm telling you, some of those judges, they need to at least train."
ADVERTISEMENT
Article continues below this ad
"There needs to be some criteria before you start judging MMA and not just get some guys from boxing like 'Oh, have a look at this MMA fight and judge'. You need to get down with this business."
Scorecards are under constant overview by the MMA world and Adesanya bringing attention to the same will help. A wayward decision in a highly volatile sport like MMA can go on to change the course of a fighter's career. Time will be the only indication as to whether the scoring and judging in MMA get tightened at the seams.
ADVERTISEMENT
Article continues below this ad