'Fight Me Amanda!'- Amanda Nunes Gets a Call-Out From a Surprise Name
Published 03/07/2021, 4:30 AM EST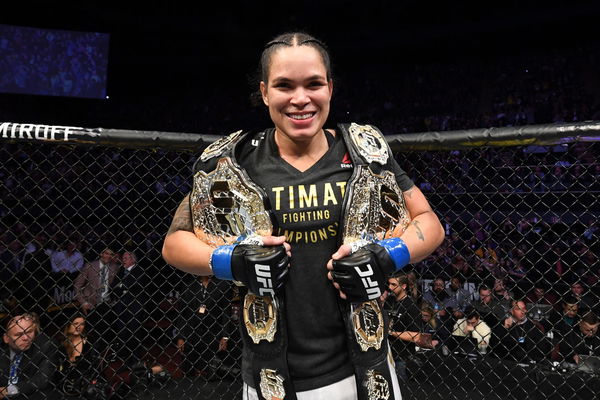 UFC bantamweight, Julianna Pena, took to Twitter and called out dual-champion, Amanda Nunes, following her win at UFC 259. 'The Lioness' stomped all over Megan Anderson and submitted her via an arm-bar in the first round to hold her belt. Nunes continued to prove why she's the uncontested GOAT in the realm of women's MMA as it stands.
ADVERTISEMENT
Article continues below this ad
Anderson had nothing to offer Nunes in terms of meaningful resistance, and it's clear she was way out of her depth. Her height and reach advantages proved to be null and void as Nunes marched her down. The end was clearly within sight after the consensus GWOAT landed fight-ending strikes to send Anderson to the canvas.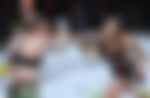 The lines were heavily stacked against Megan Anderson and it turned out to be the right way to go. Fans and pundits believed that Anderson's size would be a factor to deter Nunes from entering into range. However, that turned out to be a futile notion in the end, and Amanda Nunes returned to the locker room with a familiar feeling of victory.
ADVERTISEMENT
Article continues below this ad
Julianna Pena takes aim at Amanda Nunes
Not many fighters are on record to be calling out Amanda Nunes, however, Julianna Pena is certainly an exception. 'The Venezuelan Vixen' has relentlessly been calling out the Brazilian champion, and her onslaught continued after UFC 259. It's clear that she believes she has what it takes to upset arguably the most accomplished female combat sports practitioner.
ADVERTISEMENT
Article continues below this ad
Pena is 1-1 in her last two fights and she's coming off an RNC submission win over Sara McMann in her last outing. Prior to her last win, she stumbled against former champion, Germaine de Randamie, but isn't letting that get her down. She believes the merit of her last performance is enough to warrant a shot at 'The Lioness'.
ADVERTISEMENT
Article continues below this ad
Amanda Nunes isn't too keen on putting that fight together and has shot down the idea on previous occasions. Instead, she has her eye out on facing Germaine de Randamie, possibly because of the trouble she gave her on the feet. The Brazilian champion will only be satisfied with the all-out domination of her opponent, and 'GDR' just might be next.
What did you make of Julianna Pena's challenge?